CE Week 2015, a three-day large technology show in NY, took place at the end of June. Unless I have a purpose for being there, large conferences are not really my ambivert "thing". Rather, I enjoy smaller, more intimate events that feature the best of what the larger conference is showcasing. Fortunately, I was invited to a couple of events – the CE Week Parent Blogger Day and the Techlicious CE Week 2015 Lunch – that were perfect. I am sharing the highlights from both events below.
CE Week Parent Blogger Day
I really enjoyed this breakfast event that was hosted by Rebecca Levey and Andrea Smith on behalf of CE Week.
1. LG Mobile
The LG G4 is impressive. It (along with recent challenges with my iPhone!) strongly has me considering switching to an Android phone. It has a large screen with a clear display. The 16 megapixels on the back camera with an aperture of 1.8 (for you techies) combine to make the phone take gorgeous photos. If you are a selfie taker, you will especially like the "gesture shot" and "interval shot" features which allow you to take a photo by just making a hand gesture instead of pushing a button and to take multiple selfies respectively.
If you are considering this phone, definitely check for specials first (i.e. they were holding a "get a free removable battery pack and a SD card" through the end of June promotion).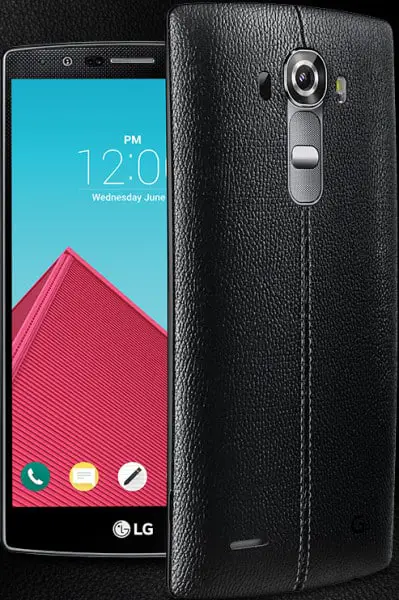 2. Lutron
Although Lutron is primarily known for its dimmers and light controls, the company also makes home connectivity systems. Several of my friends at the table mentioned how they like light dimmers and controls. I'm not a big fan of dimmers. I do like the idea of sensor controls though – especially since certain people in my home are constantly leaving lights on. I think the whole "smart home" concept is lost on me because I live in a small NYC apartment where I can see everything. If I lived in a multi-level home though, this technology would interest me more.
3. Lenovo
Lenovo reps didn't really speak at the breakfast…but I won the giveaway prize (a Lenovo Yoga Tablet 2 Pro with built-in projector) at the end of the breakfast. How cool is that?! I have been a fan of Lenovo products since I was part of their "Lenovo Moms" program in 2013 so it was an especially sweet win. Initially, I thought "Who can I give this tablet to?" but I decided to give it to my husband Reggie as an "end of school year gift". He LOVES it and would not stop messing around with it until he figured out how to properly use the projection feature. The farther back Reggie went, the larger the picture became. He finally stopped when it covered an entire wall. I definitely anticipate some fun movie nights with family and friends this summer. Thanks Lenovo!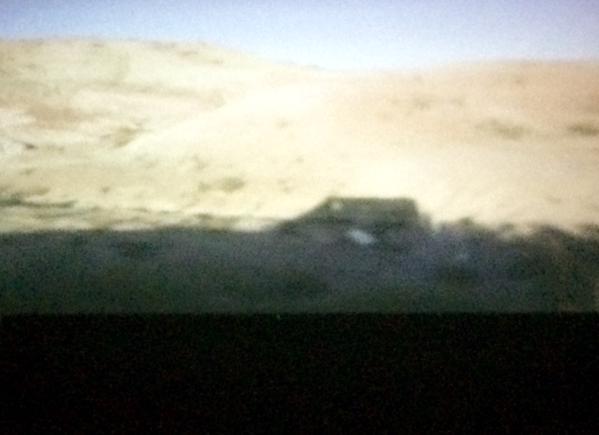 4. CE Week's "10 Under 20 : Young Innovators to Watch"
While several products are given "Best in Show" Awards at CE Week, this new awards initiative for young innovators stood out the most. The Award was used to recognize 10 young people (ages 13 to 19) who developed exceptional products. Take a look at the site to see some of the creative things that they made. I was impressed.
5. IK Multimedia
IK Multimedia offers a variety musical products – including mobile and computer apps and accessories. As bloggers and vloggers, we primarily focused on their microphones. There were several great options.
-The iRig Mic Field was my favorite. It's portable and makes the sound on smartphones sound better. (When I receive this mic for review, I will do a video comparing the difference in sound between a phone with and without the microphone.)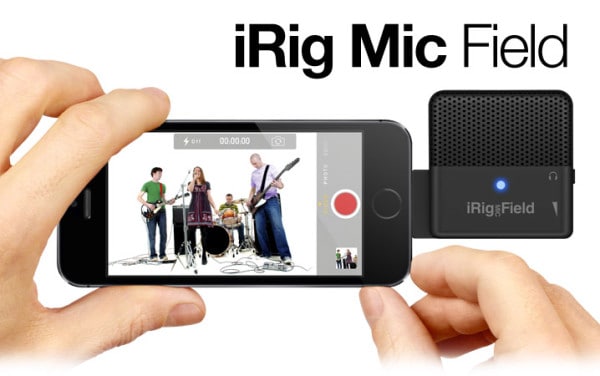 -The iRig Mic Studio – a professional grade, studio quality digital microphone – was also interesting. It's cross-platform (works with Android and iOS devices) that is great for presentations, podcasting and live interviews. If I decide to start a podcast one day, I would definitely want to test this microphone out also.
(We all also went home with an iKlip Grip smartphone and camera stand. Now, I really have no excuse regarding not recording more videos. Hmm….)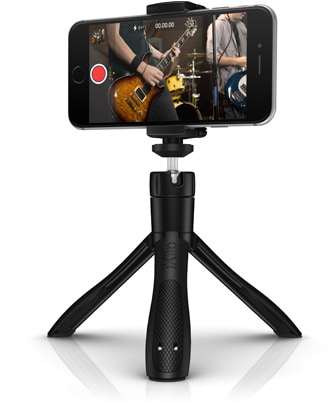 That's it for today. Be certain to come back tomorrow for Part II (including a special bundle giveaway of 4 items from my gift bag). The items are GREAT…
Disclosure: I received some of these products in gift bags (in addition to the Lenovo win – yes!) as a guest at the CE Week Parent Blogger Day and the Techlicious CE Week 2015 Lunch. As always, all opinions are my own.