Earlier this year I attended a back-to-school speed pitching media event that was hosted by New Product Events. Due to my full schedule, I don't get the opportunity to attend a lot of individual events so I was so happy to be able to meet so many great brands under one roof. I have mentioned Built New York and Haggar Clothing in other posts. I will also be writing a detailed post about Zenni Optical in October. (That is when it's time for Sean's next ophthalmologist appointment.) I also want to share about several companies whom I think parents should consider as they are preparing for the upcoming school year.
1. Mabel's Labels: I have written about this label company many times over the last decade. I really like how they constantly add new products to their line. The highlights for this year include their clothing stamp, larger lunch box labels, a Hello Kitty partnership, and their silicone ID bracelets. After volunteering at a camp allergy kitchen, I think that the bracelets would be especially great for kids with allergies.
2. Nalgene: You have probably heard of their bottles because they are celebrating 70 years in business. I like that they have several size options. There are larger bottles that you can just throw in your bag and they even have really small bottles for little kids. I think that the small and medium bottles will probably work the best here in New York since there's not a lot of lockers or storage space for the kids' book bags. Nalgene has a lot of new designs – graphics (including a Marvel collection) and colors. Their bottles are also made in the USA and BPA-free. (There are many reasons why they've been around so long!)
3. SanDisk: I have used their flash drives in the past with no problems. They now have new Flashback software in the U.S. though. With it, whatever is on your flash drive is automatically backed up in the cloud. It keeps deleted drive items for 30 days and multiple drives can be linked to one account.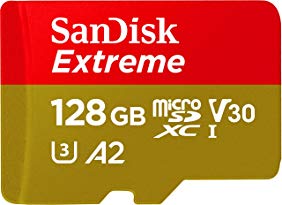 4. Gorilla Kids Glue: Gorilla glue is known for its strength and toughness in the DIY market but now they have a new school glue line also. When I asked "why?" they mentioned that parents had mentioned some pain points in the current glue market. In response, their glue sticks are two times stronger than the current school glue market leader. Their liquid glue is two times as thick and has an anti-clog cap so that you can use all of the glue in the bottle. Their glues cost about 50 cents more than regular glue but they claim that you won't need to use as much of their long-lasting glue.
5. Hamelin: Established in France in 1864, this company is already a European market leader in school and office products. Their notebooks are impressive. The pages don't bleed through when you use highlighters. The paper doesn't rip easily, the double wires bind everything more securely. They also have extra wide pocket folders.
In addition to their premium notebooks, Hamelin also offers a free SCRIBZEE® app where you can take photos of notes and send them to the cloud to organize in different folders. Hamelin recently entered the American market with the hopes to bridge the physical and digital worlds. I like this idea because I am a pen and paper person. I write down things (like my daily "to-do" list). Then, I take a picture of it and put it on my smartphone since my phone is near me most of the day and night.
If you have come across any exceptional school-related items that you think that I should test, please let me know. You can send me an email ([email protected]). Thanks!