Congrats to the winner, Kelly D.!
I have a confession to make. I don't really like to read books or magazines anymore. Besides the Bible and books that I read for various groups, I just can't force myself to read books or magazines. I'm so sad about that because reading books had been so much of my identity. I was that kid who always had her nose in a book. I loved books so much that I learned how to read and walk at the same time so that I wouldn't have to put down my book. Reading is even one of the favorite shared loves that I have passed on to my kids. I don't know what happened to cause the change and I had been making myself continue reading books up until this year. I just don't want to force it anymore. Hopefully,  my love for physical books will return. If not, it was great while it lasted!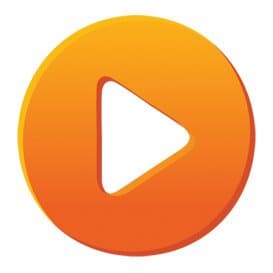 Although I don't enjoy reading physical books and magazines at the moment, I still love learning. I primarily read online articles and ebooks to do so. I also listen to podcasts and audiobooks. That is why when audiobooks.com asked me to join with them on a promotion to share a six-month audiobook subscription with Mom in the City readers, I was quick to agree. (Audiobooks.com is a subscription-based streaming and downloadable service for audiobooks. They have over 100,000 book titles available that subscribers can access on internet-enabled smartphones or PCs.)
The six audiobooks that I have chosen for myself are primarily biographies and memoirs because I plan on incorporating listening to audiobooks as part of my evening ritual as I wind down the day.
My Top 6 Audiobook Picks
1. The Last Black Unicorn By Tiffany Haddish: I love Tiffany Haddish.
Update: I was streaming this book, but I had to stop listening to it. Tiffany Haddish is funny and great, but there's is way too much cursing for my taste. I really wish that there was a "clean" version of this audiobook (like they have with some music) though because she is an amazing storyteller.
2. Sapiens: A Brief History of Humankind: I picked this one because I heard on a podcast that both President Obama and Bill Gates recommend this book.
3. Grit: The Power of Passion and Perseverance: This book about focused persistence has been mentioned on several podcasts as well as at education leader meetings that I have attended.
4. Principles: Life and Work: This book by Ray Dalio about management culture just happened to recently be on two podcasts that I consistently listen to. (Most of us manage various groups in our lives even if we don't manage employees at work!)
5. Deep Work: Rules for Focused Success in a Distracted World: I have just heard so many great things about this book that I have transferred it from my "to read" list to my "to listen to" list.
6. The Million-Dollar, One-Person Business: Make Great Money. Work the Way You Like. Have the Life You Want.: Since I have no desire to have employees, I'm interested in learning these principles. (I'd rather teach others how to have their own businesses instead of them being my employees.) Also, I think that it's important to note that just because you have a million-dollar business that doesn't necessarily make you a millionaire.
The Giveaway
Audiobooks.com is giving one lucky MitC reader a code which will award the winner with 1 free title for 6 consecutive months to Audiobooks.com. To enter the giveaway, simply let me know one of the audiobooks that you would choose in the "Comments" section below or by sending an email with the answer to [email protected]. This giveaway will end on March 30, 2018, at noon EST. Good luck!
(Mom in the City Giveaway Rules)