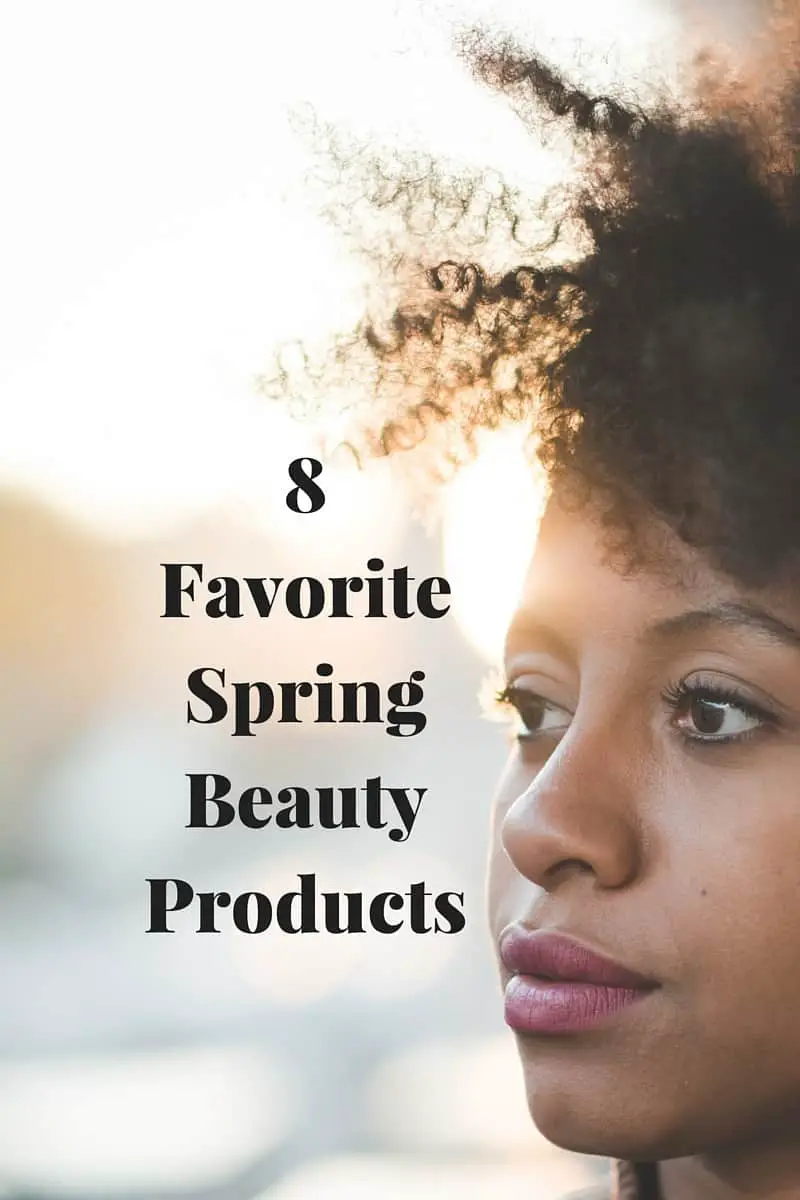 It's finally starting to feel like spring here in NYC. The weather this week has been beautiful. One of the things that I like to do each season is to clean out my beauty products. I'm a minimalist to the core so I keep what is working well and throw out the items that I no longer use. I only add new things to the mix if they are necessary. As such, below are my 8 favorite spring beauty products to try this year:
Makeup
Although I don't chase each and every beauty whim, I do like to stay on-trend in ways that work for my personal style.
1. Blue eyeliner: I'm a brown-eyed woman, so I like to have a subtle pop of color on my eyes. Green was my color for fall/winter but I like a dark blue eyeliner for spring/summer.
2. Mascara: My husband Reggie and our sons have the beautiful lashes in the family. Mine need help so I'm constantly on the lookout for a great mascara. Recently, I was chaperoning a school class trip and two of the other moms were chatting. One had amazing lashes and was happy to share that she uses Lancome Hypnose Drama Instant Full Body Volume Mascara to emphasize her lashes.
3. Rosy pink lipstick: I don't like either the bright red or the deep lipstick shades that are popular this season. I like the idea of a rosy pink lipstick that looks great on brown skin though. I haven't found one that I love yet, so please let me know if you have any suggestions. Thanks!
Skin Care
*4. Facial moisturizer: I have tried a number of moisturizers on my (somewhat sensitive) face, but I keep returning to Aveeno's Positively Radiant Skin Daily Moisturizer.
5. Body Moisturizer: Dry skin runs in the family. Since the kids' doctor recommended Eucerin several years ago, we have been using the Eucerin Intensive Repair Lotion as a body moisturizer. (Of course, nothing works better for dry feet and hands than good, old-fashioned Vaseline petroleum jelly though.)
Fragrance
Although I mix it up from time to time, I tend to like light, fruity scents.  (The names of fragrances are also important to me. Both of my fragrance picks invoke happiness.)
6. New fragrance: My current favorite is a floral and fruity blend, Lancome La Vie Est Belle. I appreciate that the name means "Life is beautiful." I agree!
*7. Classic fragrance: Calvin Klein's euphoria is my favorite classic scent. It's another floral, fruity blend with additional oriental fragrance notes. I also love its "a feeling or state of intense excitement and happiness" definition.
Hair
I'm primarily wearing my natural Black hair in heat-free styles this year. I tried braids instead of twists for the first time this past weekend while drying my hair. It took 1/2 the time and I received equally "twisty" results. I think that this will be my "go to" style for the spring.
8. Natural Black hair styling product: I use a variety of products but olive oil and Motions Enhance and Define Versatile Texture Defining Cream are two of my constant favorite products.
(I was recently sent the two items marked with an "*" for review purposes.)
Do you switch things up when the season changes? If so, what are your spring 2016 favorites?