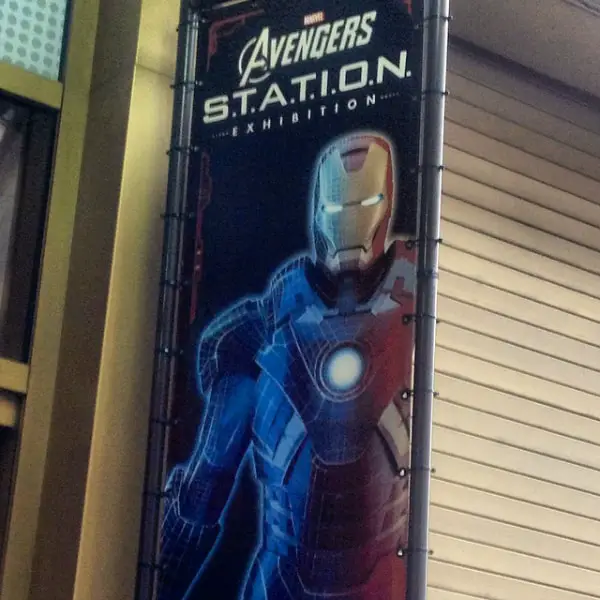 A few weeks ago, my family visited Discovery Times Square Marvel's Avengers S.T.A.T.I.O.N. as media guests. This was one of those times that I received "cool points" for my job, because we were allowed to take pictures and video (which you're not normally allowed to do). The interactive exhibit and showcase was full of artifacts that Marvel fans (like my family) know about as if there were real historical artifacts. As my kids stated: "That's the Tesseract. That's Loki's Scepter."
The interactive parts were our favorites though. We were almost stuck in the Captain America section, because a COUPLE of people (not Sean or I…) kept wanting to beat one another's scores in the various physical tests. The other main highlight was the Iron Man section where visitors get to "operate" Iron Man's suit. It was so funny to see my little guys trying to dance in the suit.
I think that for the most part, the best way to do this Avengers STATION Exhibition review is to show what we saw. As such, you can see some of the images and videos that I took below. Overall, it was a really great exhibit. Several of my personal friends have taken their families to see it also…and they all enjoyed it. The exhibition is definitely worth the visit if you really enjoy The Avengers – especially Captain America, The Hulk, Thor or Iron Man.
Get the flash player here: http://www.adobe.com/flashplayer
Discovery Times Square Marvel's Avengers S.T.A.T.I.O.N.
Discovery Times Square
226 West 44th Street
New York, NY 10036