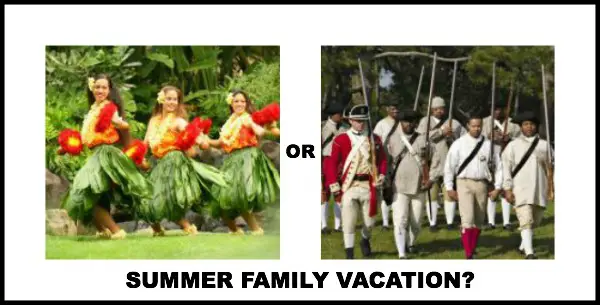 Credit: Family Travel Forum
I have been trying to figure out where our family will go on vacation this summer. (It's already mid-May and the last day of NYC public school is June 26th?!) There is the trip that we really want to go on and then there is the more responsible trip. On top of that, there are the "sandwich generation" issues (our parents' health) that add an additional layer of consideration to the planning. I'm figuring out what to do.
I will start with the trip that we want to go on the most…OAHU, HAWAII. I thought that my husband and two sons really wanted to go on a Disney Cruise, so that is what I was initially planning for our next big family trip. Then, they unanimously changed their mind to Hawaii being their top choice. I can't keep up! So earlier this week, I started pricing out a trip to Hawaii from NYC. The good thing is that Hawaii is technically a part of North America so we wouldn't need to get passports for the kids. (Reggie and I already have our passports.) The airline prices to Hawaii from NYC are a bit steep in July – approximately $750 to $950 – but they get less expensive near the end of August/early September. That would work since the first day of NYC public school for the 2013-2014 year is September 9th. (If you do a google search on "Cheap Flights from New York to Honolulu Kayak", kayak.com will show you a calendar with the best fares found by users within the last 48 hours. I actually found the least expensive fare ($600) on vayama.com, the site where I purchased my Paris trip tickets, though.
Williamsburg, VA (option 2) is also a really good choice. My husband's family is hosting a family reunion in Maryland this summer. It would be a great chance for the kids to see a lot of their family that they don't normally get to see. After the reunion, we would then go down to Williamsburg, VA for a few days. Williamburg is near my family in the Tidewater area of Virginia. Also, I loved Busch Gardens and Water Country as a kid being raised in Virginia, so those would be great places to take our kids.
In any event, if we don't go to Hawaii this summer, we will probably go there during during the February mid-winter recess (2/17-2/21/14). Family is more important. Hawaii hopefully isn't going anywhere.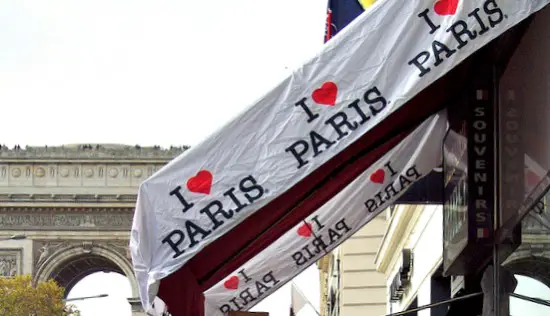 Credit: Foodie City Mom
What about you…how do you pick your summer family vacations? I forfeited my turn by choosing to go to Paris with my mom last year – which was WELL worth it!) If you need some options, check out (Mom in the City's sponsor) Family Travel Forum's "Our Very Best Summer Vacation Ideas" page. It offers a wide variety of picks – beach vacations, Hawaii, all-inclusive resorts, city breaks (NYC!), cruises and much more. Whatever you choose, the most important thing is to enjoy your summer vacation with the people that you love…and you can do that practically anywhere!