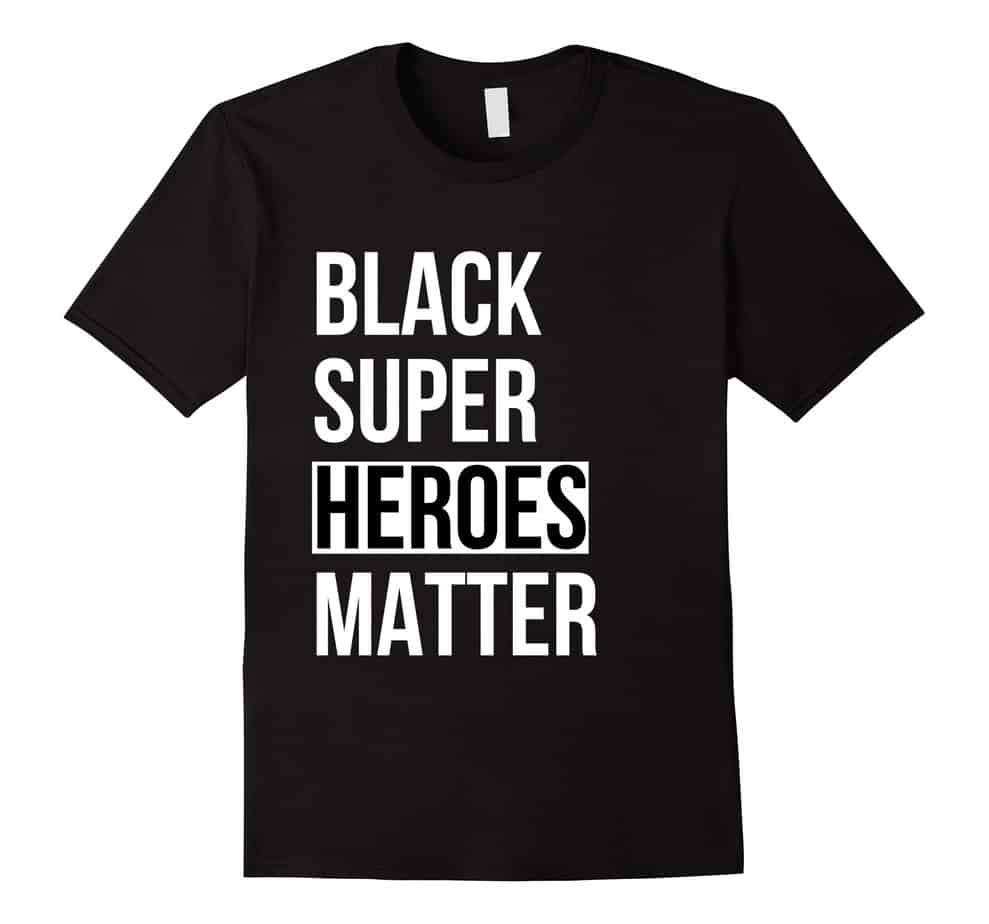 Some were surprised that Marvel's Black Panther movie has sold more pre-sale tickets than any other Marvel movie. I wasn't. Since I saw the first movie poster and trailer for the movie, I have been eagerly waiting to see it. Since I have a family of boys, we go to see practically every Marvel movie that comes out but I think that I might even be more excited than my husband and kids to see this one. Why? I think that it's the same reason that I was more excited to see Wonder Woman than they were. Representation matters.
I took the boys to see
Wonder Woman
 last year because I wanted them to see a strong, powerful woman as a superhero. Since they aren't impressed with the Supergirl television show, I wanted them to see a
winning
woman superhero. The
Wonder Woman
movie storyline wasn't especially unique and creative for many Marvel fans. (The shield and ending to the movie were too similar to Captain America.) In reality,
Wonder Woman
wouldn't have been a "Top 3" Marvel movie. DC movies aren't known for being great though so my sons thought that
Wonder Woman
was the best DC movie to date. That's good enough for me! Personally, I found it inspiring to see a woman leading the fighting. Representation matters. It was also a nice reminder to see that hope and love eventually overcome evil – a timely message.
Black Panther is even more special for me. I hope that the storyline lives up to the anticipation. Even it doesn't, I don't care. We currently live in a political climate when brown and black lives are starting to become devalued again through words and political policies. Positive reinforcement (even if it's fictional) is helpful to counteract this environment. That is why I'm so excited about this movie about a rich, powerful Black superhero who is King of a technologically advanced African nation. Personally, I'm most excited that this movie shows strong brown and chocolate-skinned men and women loving one another and fighting for good side by side. I don't think that I've seen that in the Marvel universe. Usually, there is at least one Black male character playing a leading role but it's rare to see Black women do so.
via GIPHY
Racial representation onscreen in popular culture movies is important. Visual images shape the imagination. Seeing people onscreen that you can relate to is powerful and it is especially important for kids to see people who look like them on screen. (That is one of the reasons so many donated money to the BlackPantherChallenge, a GoFundMe to take Harlem children to see Black Panther.) The reality is that if people can see certain images, then they can imagine that it's possible to be an aspect of that image. No one is saying that every brown and black person can be a King or Queen.  We can be super though. We can be heroes. We can be rich, powerful and revolutionary in real life if that is what we desire. On-screen representation actually matters. Black superheroes matter. Diversity matters.