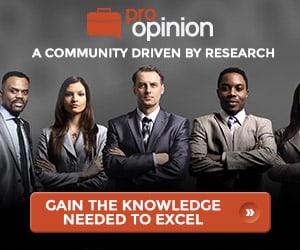 I don't know about your family, but the summer is one of the most expensive times of the year for my family. There are several expenses that I have placed in the family budget (a cruise with my mom, a couple of amusement park trips with Reggie and the boys, a week of camp for Michael, new beds and bedding for the boys, etc.) as I planned for the summer. I need to ask my boss for a summer raise. Oh, I forgot…as a business owner, I am the boss/decision maker. Hmmm.
Fortunately, I know of several ways to make additional (honest!) pocket money. Since my days in corporate America, I consistently had side jobs – from the creative to the mundane – even when I was working 80+ hours a week at a job as a business professional. That is why when ProOpinion asked me to share about their community with you, I accepted. I know that many of you are business decision makers, who like to earn extra money and/or save money by not having to spend it in the first place. I also know that you like to stay on top of trends – both in your business and personal lives. If you're an opinionated person like me, ProOpinion provides an easy way to earn gift cards (or you can donate your earnings to charity) for commenting on trending workplace related topics. Community members also get access to data regarding what is trending in the business world. I can use some rewards for back to school shopping so I tested it out. Below, are my thoughts about the process.
-ProOpinion is easy to join.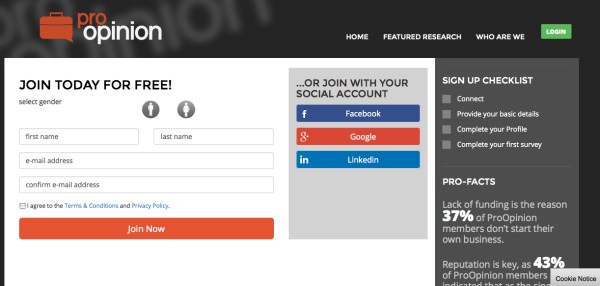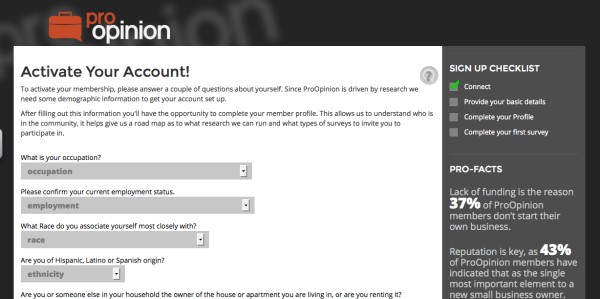 -After joining, you complete your profile and your first survey. The surveys that you take depend on various factors, including your current employment status. The initial profile and survey takes approximately 15 minutes to complete. Taking the survey reminded me of the many decisions that business professionals and owners make. On a side note, I also appreciated the encouraging "You're doing great." written comments at different sections of the survey.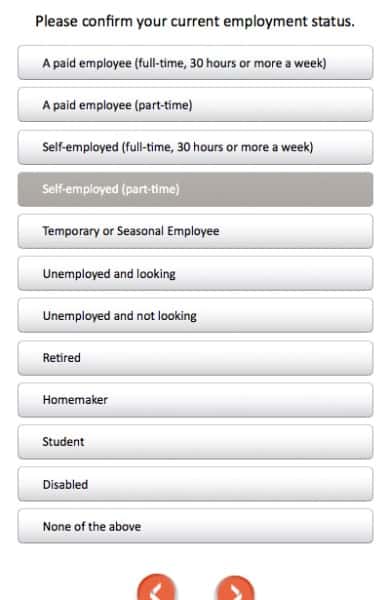 -Once you are finished, you are then sent relevant survey option emails. I like that the emails share how many reward points you will receive for filling it out and approximately how long the survey will take to complete.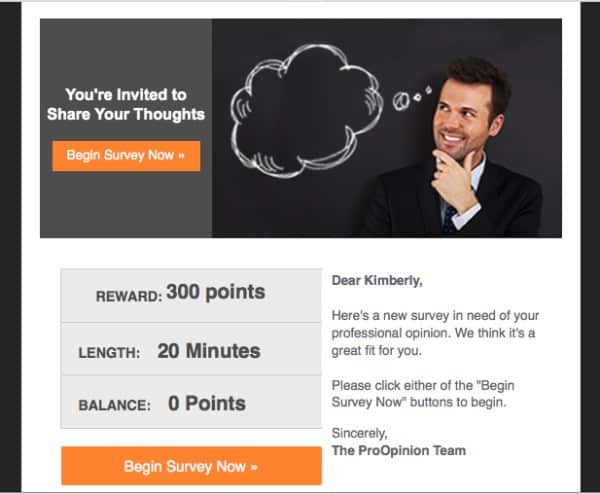 In any event, I want to encourage you to sign up for ProOpinion. It's free to join. (You shouldn't have to pay to take surveys!) As a community member, you get access to their research and earn reward points that can be used on gift cards or donated to charity.
Your search for research that matters to you stops here – join ProOpinion today.
This is a sponsored conversation written by me on behalf of ProOpinion. The opinions and text are all mine.