Last week, I attended the Consumer Electronics Show (CES) in Las Vegas. CES showcases the latest innovations in technology across a broad spectrum…including kitchen products. I am a minimalist with a small NYC kitchen, so I only have things in my kitchen that I regularly use. However, even "minimalist me" saw several kitchen things that made me think, "Oh, that's so smart. I want one of those!" Below are my top picks:

1. Samsung Food Showcase Refrigerator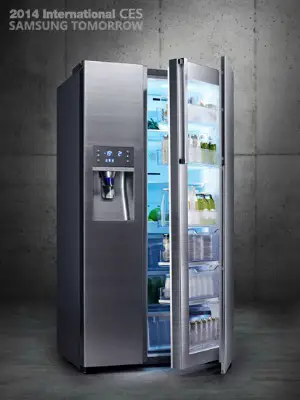 Credit: Samsung
I like helpful tech and this refrigerator assists with food storage challenges. It has three different zones on the exterior door. There is a cooking zone (for cooking items); a family zone (for drinks and snacks; and a kids zone (for easy to reach juice boxes and more). The interior InnerCase compartment also stores larger fresh food items. Other family-friendly features include the Metal Cooling guard that captures cold air so that food stays fresh even when the door is constantly being opened. (Kids!) An attractive design and increased organization = I want it!
2. Samsung Dishwasher with WaterWall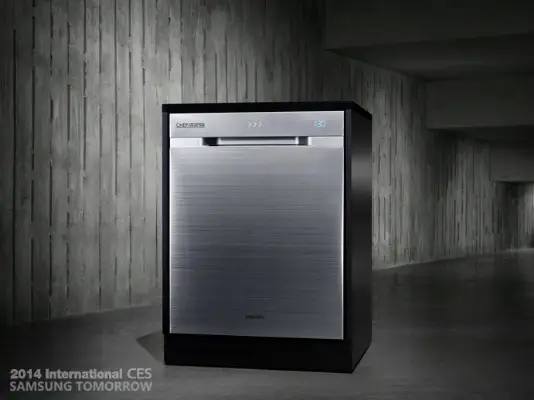 Credit: Samsung
Until we had one, I didn't really see the need for a dishwasher. For half of our marriage, my husband Reggie was the dishwasher. (I usually cook while he cleans.) Now, I can't even imagine living without one. That is why I'm excited about this new Samsung dishwasher that is reported to be a game changer. It replaces the rotary and circle water sprays of current dishwasher models with the new WaterWall technology. The linear cleaning mechanism moves along the bottom of the dishwasher tub providing high water pressure during the entire wash process. It creates a wall of water from corner to corner so that none of the dishes get circled over. It also has two different cleaning zones that you can use during one wash. (i.e. you can put dirty pots and pans in the high pressure and high temperature wash at the same time as you set the other zone to wash the plates and glasses with a normal wash and lighter water stream.) That is very cool.
3. Crock-Pot Smart Slow Cooker enabled by WeMo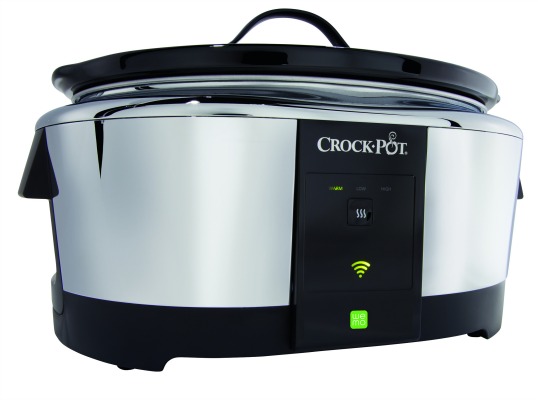 Credit: Belkin
With counter space at a premium, there are only two appliances that are currently on my kitchen counter. One of them is a slow cooker because I use it at least once each week.  Currently, slow cooker chicken and ribs are in the weekly meal rotation. Cooking with a slow cooker is so quick and easy…unless you forget to turn on the crockpot! Since I have forgotten to flip the "On" switch a time or two in the past, I will probably get this WeMo enabled Crock-Pot that allows you to use an app to remotely turn the pot on and off, change cooking temperatures and more. The Crock-Pot Smart Slow Cooker enabled by WeMo ($99.99) is scheduled to be available for purchase this spring.

4. Smart Diet Scale

Credit: Smart Diet Scale
I love a great back-story and this product has a great one. The founder Nick Batsikouras lost 100 pounds in 2011 and has kept the weight off. He is now bringing the smart scale (that he has used throughout his weight loss and maintenance process) to market. The scale is able to transmit the nutritional information for your entire meal (up to 4 individual food items). It can also be used to weigh food, track various nutritional goals and more.
There are so many other kitchen tech items that are scheduled to be released over the coming years. I'll keep you posted…
If you enjoyed this post, don't miss future ones! Please be sure to sign up for my biweekly email updates. (If you like getting updates as they post, you can also follow me on Facebook or Twitter.) Thanks!