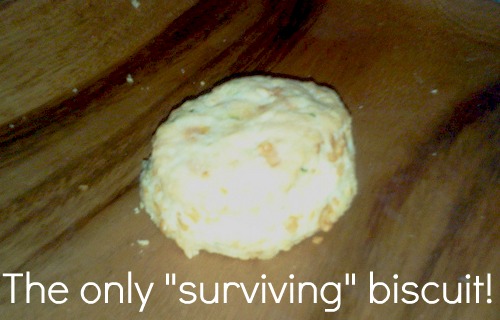 I had some of the best biscuits ever today at a work lunch that was held at NYC's BLT Fish. I will write more about the event next week, but I wanted to give you the biscuit recipe that the restaurant was kind enough to share. Enjoy!

Cheddar & Chive Biscuits
(Courtesy of 
www.bltrestaurants.com
)
Makes 8 biscuits
Ingredients
Flour 1 1/2 cups
Baking Powder 2 tsp
Salt 1 tsp
Cayenne Pepper 1/4 tsp
Shortening 3 tbsp
Butter 3 tbsp
Chopped Chives 1 tbsp
Sharp Cheddar 1 cup
Cream 1 1/4 cup
Preparation
1. Mix together the flour, baking powder, salt and cayenne.
2. Cut the shortening and butter into the flour mix. DO NOT OVERWORK.
3. DO leave the butter and shortening in small pieces.
4. Toss in the chives and cheese.
5. Toss in cream, just until mixture comes together. DO NOT mix too much.
6. Bake at 375 degrees for 15-17 minutes.
7. Serve with sea salt butter and maple syrup.