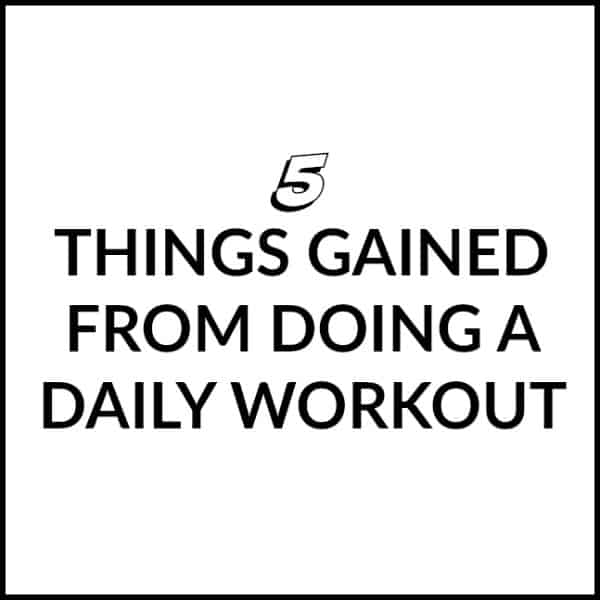 During the month of June, I completed a daily workout for 30 days in a row. (Woot!) A friend and I decided to do it and it ended up being a lot of fun. I didn't really have any expectations going into the challenge. I'm very aware that my days of eating whatever I want and just exercising in order to keep everything "tight and right" are long gone. The studies about exercise not helping you lose much weight is true for most people that I know who are over the age of 40. (Of course there are people – like my husband – who have a hard time gaining weight no matter what and how much they eat. That's not the issue for most folks though!)
Anyway, I didn't lose much weight…just 2 pounds. There were several benefits to the challenge though:
1. I have more energy.
2. I have less headaches. 
3. I am more mindful of my eating. Since I'm pretty healthy/my doctor has no concerns about anything, I enjoy eating a variety of foods. I have just started being more mindful of saving snacks and splurge dishes for the weekends or special family outings. A smoothie for breakfast, soup for lunch and a reasonable dinner is my normal weekday menu.
4. Beyond the physical aspects, I really just enjoyed getting back into the habit of exercising. In order to keep myself challenged, I did one (of the 6) CIZE workouts every day going from the hardest to the easiest one. On the seventh day, I would do one of my old Hip Hop Abs routines. By the end of the month, I could do all of the routines, which was fun. At the beginning, some of those CIZE moves were hard for me.
5. I also learned some things that apply to life in general. One thing was how helpful it is to do things with a partner. I'm kind of a "do things at my own pace"/"march to the beat of my own drum" type of person BUT I'm so glad that I did this challenge with a friend. I don't think that I would have done all 30 days if we had not made that commitment to each other. (One night after an extremely full day, I was up at 11:30pm getting my exercise for the day in.)
Another thing that stood out was being reminded to break challenging things down into smaller steps. Shaun T. is a really good trainer. He teaches moves bit by bit and then builds on them. I tend to break challenging things into 3 or 4 chunks at the most but I can see how breaking my goals down even more can be helpful in certain situations.
The only negative things is that I end up being hungrier after exercising. I worked around that by changing my workout timing from the morning to right before dinner – the largest meal of my day. So far, so good. Moving forward, I have decided to workout at least 5 days a week. I think that I need at least one day a week for my body to rest and recover. Now, on to the next good habit! 🙂
Helpful Posts About Exercise
The science is in: exercise won't help you lose much weight – Vox
How Exercise Shapes You, Far Beyond the Gym – NY Mag's Science of Us
Why You Should Exercise (No, Not to Lose Weight) – The New York Times' The Upshot