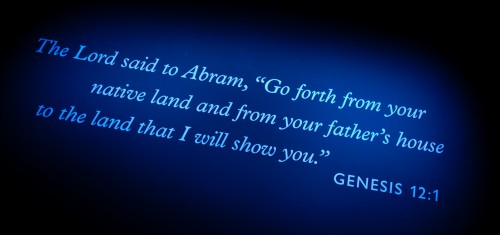 This past weekend, I went with a friend to review Dead Sea Scrolls, an exhibition about life and faith in Biblical times. If you are a history or Bible fan, you will not want to miss this opportunity to see various artifacts of the ancient texts before the experience ends on April 15th.
When we first entered the exhibit, Genesis 12:1 was broadcast and there was a recording of the Scripture being read in Hebrew.  I assume that this is a popular text in Jewish culture, because several of the visitors were reciting it along with the recording. We were then directed to a room containing three large vases. There, the guide shared a brief history of the various artifacts and the discovery of the scrolls. (You can read more about the history of the Dead Sea Scrolls at this USC educational site. I found it quite fitting that a lowly goat-herder was the one who discovered the scrolls in a cave's clay pottery.) Next, we entered the exhibit area. Personal highlights included seeing the actual Dead Sea Scrolls and writing a prayer to place in the stone from the sacred Western Wall. There is a 3-ton stone from the actual wall that is part of the exhibit. The prayers and notes from the exhibit visitors are being collected and they will all be sent to the Western Wall in Israel.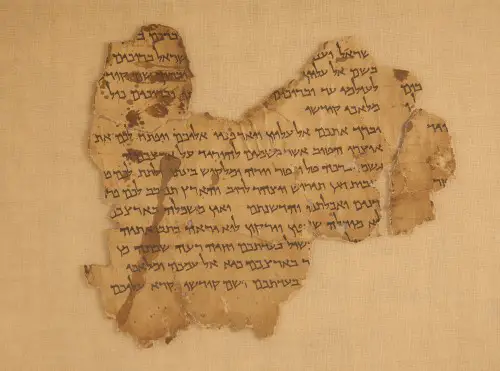 In any event, this exhibit inspired me in multiple ways. I was a History major at Columbia, so I loved seeing a glimpse into the history of the Jewish people. The writings, pottery and jewelry were all amazing. Then, as a Christian, it was just great to see the oldest known texts of the Bible. I also especially liked how the exhibition shared the existence of the Abraham link between the Jewish, Christian and Muslim faiths. There really was something to appeal to a variety of people. To learn more, visit Dead Sea Scrolls: Discovery Times Square.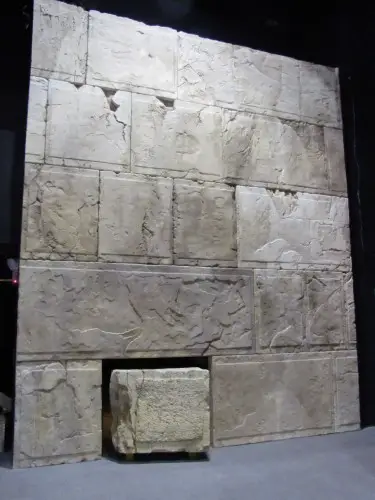 Dead Sea Scrolls: Discovery Times Square
226 West 44th Street
New York, NY 10019
(866) 987-9692
www.discoverytsx.com/exhibitions/dead-sea-scrolls
Hours: Monday – Thursday: 10am – 7pm (Box office closes at 6pm);  Friday – Sunday: 10am – 8pm (Box office closes at 7pm)
Ticket Pricing: Adult – $25.; Senior-$22.50; Child-$19.50
{Thanks to Discovery Times Square for the tickets and the images for this post. (No photography is allowed during the exhibition.)}