My sons and I attended the Disney Store Times Square pre-grand opening tour last night as the guests of Disney. Even though the store did not officially open until today, it was already packed! It's no small wonder though, because the two-leveled store is quite dreamy.

Besides the variety of exclusive merchandise, the interactive nature of the store is what made the experience stand out. My sons insisted on waiting their turn in order to put together their own Disney-Pixar CARS-branded Ridemakerz car which had a variety of optional pieces.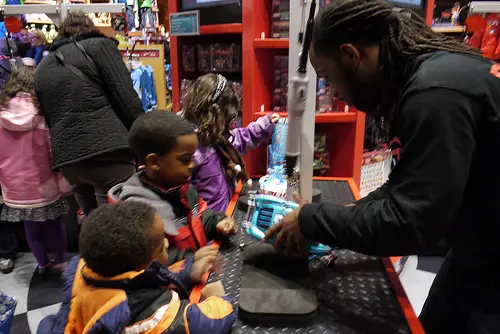 The girls on the tour especially loved the two-story Disney Princess Castle. The Magic Mirror in that section had them clamoring to see which princess they would get to be. The highlight of the evening for Michael occured in the Disney Store Theatre. That area is not especially large, but it gives guests a chance to pick various Disney movies and videos to watch onscreen.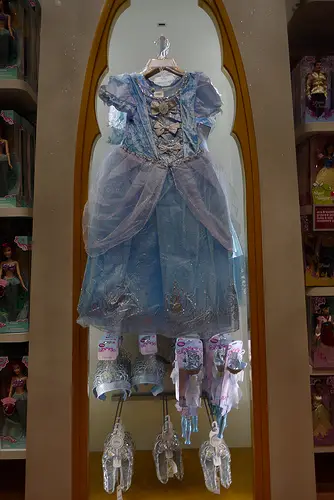 It wasn't the movie, but the celebrity – Gregg Sulkin from Wizards of Waverly Place – who caused my son to scream! I was wondering what in the world had happened until I saw Gregg. (I never knew that Michael liked that show so much. He definitely does not have the "jaded to celebrity" New Yorker thing going on yet. His excitement was quite sweet.) More kids will get the chance to yell from excitement in the future, because several other kid celebrity appearances are planned for the future.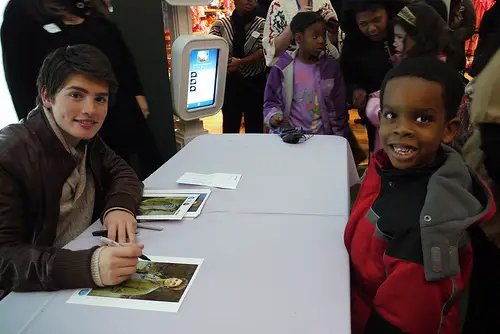 There are a couple of kinks that the store owners will need to work out for the parents of young kids. The most glaring thing is that the store is not especially stroller friendly. There isn't a lot of space to maneuver around the various displays…a common NYC challenge. Also, you are asked to fold your strollers if you want to get on the escalator. As such, I think that a stroller parking area and/or more visible directions to the elevators would be a welcome addition. Despite the space challenge, I think that this new Disney store will be a popular attraction for both tourists and locals. There really was something for all of the kids to enjoy.
After the brief tour, several of the bloggers had dinner at Carmine's. There was so much good food, that I waddled home! The best part of dinner was spending time with several other bloggers and their families. It's really neat how our kids get to know each other over time because they consistently meet up at events. Michael was beyond thrilled to meet another Michael with the exact same birthday (down to the year). Both Michaels had moms named Kimberly too! They kept trying to see what other things that they had in common. At the end of the evening, they were ready to set up a playdate for this weekend. Kids are just too cute.
In any event, I think that parents will enjoy spending time with their little princes and princesses at this magical new store.
Disney Store Times Square
1540 Broadway
New York, NY 10036
http://www.disneystore.com/