Recently, my family attended a "Me & We" Media trip to Walt Disney World in Florida. (Disney paid for me and a guest. I couldn't leave the kids at home and expect to peacefully co-exist, so we paid for them to fly down with us. :-)) We were so excited because Reggie was able to get two days off from work and we thoroughly enjoyed ourselves as a family. The purpose of the trip was to showcase the fact that not only is Disney World a great getaway with kids (which we all know) but it is also a great* option for adult-only getaways. After enjoying some of the more adult-friendly offerings, I left in total agreement! Over the next few days, I'll share some of the highlights in case you want to plan a family trip, a romantic getaway or a girlfriend getaway to Disney World. Below are my personal highlights from Day 1:
1. As is my custom, I "had" to do a video walk-through of our room when we arrived at the Disney's Yacht Club Resort:

2. Later, the media and our guests received a sampling of some of the foods that were being served at the Epcot International Food Festival 2013. Held from September 27th through November 11th, the festival is a food-lovers dream. In addition to the variety of delicious food and drink offerings, "Eat to the Beat" concerts and premium dining events were also offered. After we learned more about the festival, I was thrilled that my sons were able to hear from Chef Jeff Henderson. I met Chef Jeff in 2009 when I documented the 2009 Dreamer Dreamers Academy (DDA). His personal story regarding overcoming numerous hurdles to achieve success intrigued my sons. I am eagerly anticipating reading his new book If You Can See It, You Can Be It: 12 Street-Smart Recipes for Success
and sharing it with my older son Michael. (I love that Michael is already interested in autobiographical success stories!)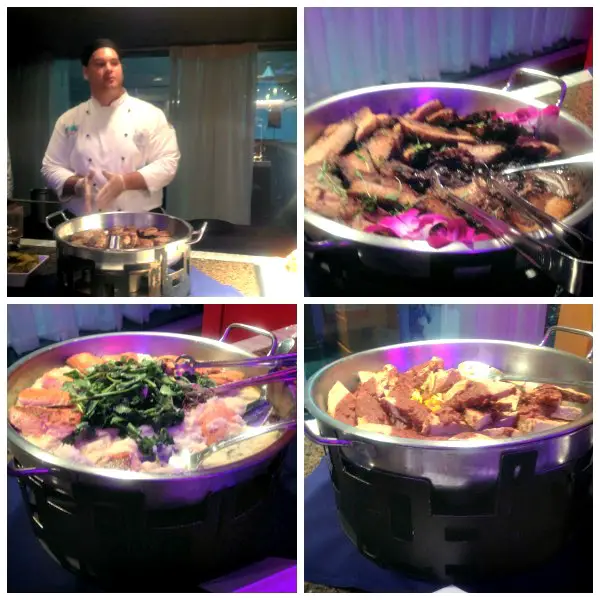 3. During our free time, the family went on a couple of rides at Epcot… Soarin' and Test Track. Soarin' was my favorite. It really felt like we were flying over the various landscapes. The accompanying smells (especially the trees) simply made the experience seem more authentic. Meanwhile, my guys enjoyed Test Track the most. It was a really cool experience. We "designed" a virtual car and then took a ride on a test track circuit to "test" our design skills. After the ride, my guys just had to take a peek at some of the Chevrolet dream cars.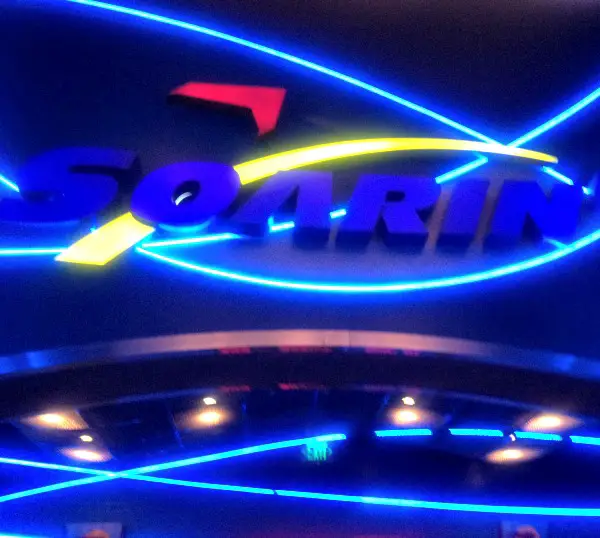 4. Later, the media attended one of the premium dining events, Party for the Senses. In addition to the amazing food and drinks, we also enjoyed seeing acrobats from Cirque du Soleil's "La Nouba" perform. I'm biased, but Chef Jeff's Petite Spicy Chicken Meatballs was my favorite item of the night. There were many close seconds though…including a pumpkin risotto and a pan seared mahi mahi with Asian pot stickers from Disney chefs.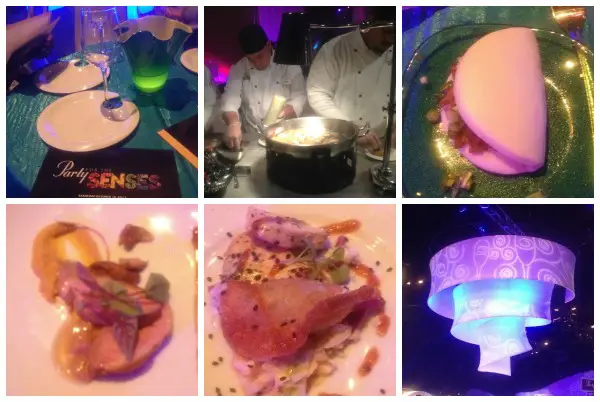 5. I met up with my family for the IllumiNations: Reflections of Earth fireworks show to end Day 1.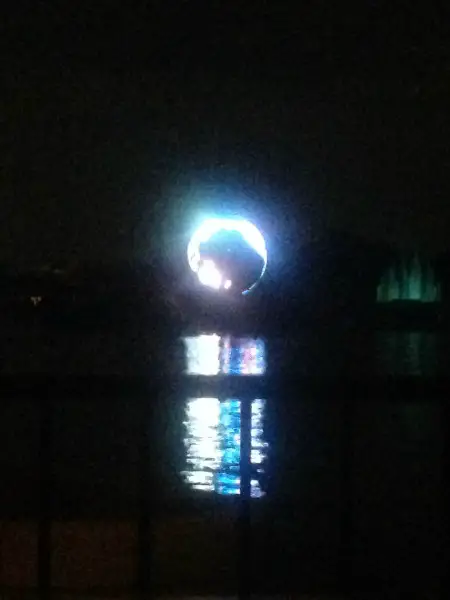 Have you taken a vacation to Disney World? If so, what was your favorite part?