I don't. That's why I'm so grateful to have a husband that likes to do things like collect worms with our two sons.
On Saturday, my family spent the afternoon with a few other families in New Jersey. It was so much fun. One of the husbands had recently purchased a smoker grill in addition to his regular grill, so we had some great barbecued food – hot dogs, hamburgers, grilled pork chops, smoked chicken and on and on. Since my husband loves grilled food, he was in "hog heaven". (I was too!) After eating, we had a few babysitters on hand to watch all of our kids while the adults had a chance to speak by ourselves. (Once we got the kids to stop yelling "Hi Mommy! Hi Daddy" out of the window, we were able to have some intelligent conversations.)
Once the kids decided that we had been without them long enough, they burst back outside. One of the little boys had received the The Eco System Worm Farm: Hoedown Underground (for ages 6+) for his birthday, so all of the kids decided to help him gather dirt and worms. To my surprise, Michael joined in. (He normally doesn't like to get his hands dirty and he definitely doesn't like touching squirmy things.) I went down in the garden area with everyone, but I left the dirt digging and worm handling to everyone else.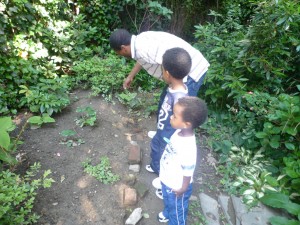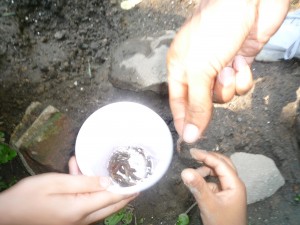 As we left, I wondered why it makes my heart melt so much when I see "my guys" doing (granted, stereotypical) "guy" things together. I don't know the answer, but I'm just glad that I didn't have to touch the worms. I don't like worms.