As my sons get older. it takes more effort to find things for us to do together that are mutually enjoyable. Since I am a mom of sons, I have learned to enjoy superhero television shows and movies to spend time with them. My older son Michael is a lover of food so we also have bonding conversations over great meals. (Sushi and Indian food are still his top two favorites.)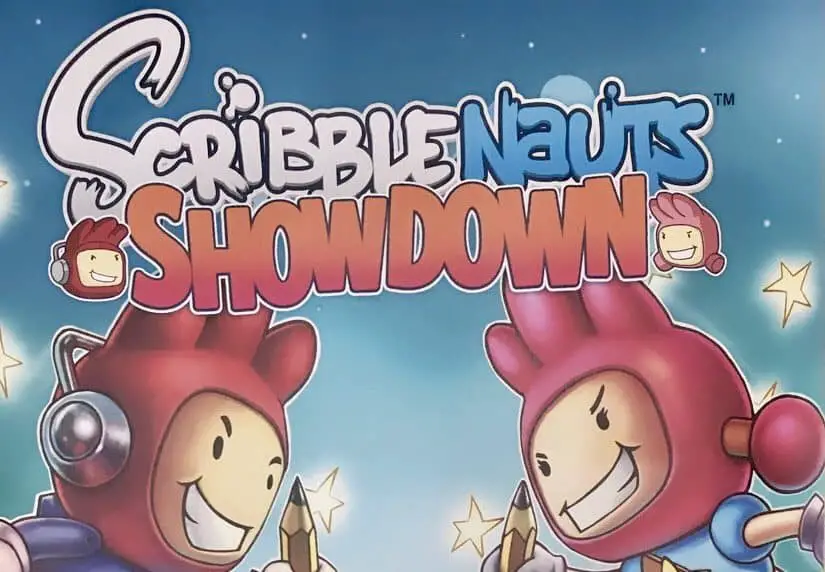 My younger son Sean's current favorite things are reading, playing video games, and watching basketball. Reading is an individual thing at this point. I don't really like watching any sports on television either. (I'd rather watch them live or play them myself!) We also tend to like different types of video games now that Wii Sports and Kinect Sports active games are no longer his preferred games. During the school break a couple of weeks ago, I found a video game that Sean and I both enjoy playing – the Scribblenauts Showdown game.
Sean and I had gone to Manhattan for a media preview of the new game because Sean enjoyed the original Scribblenauts game. Since I had never heard of the old Scribblenauts game before, the public relations person was kind enough to tell me the differences between this one and the older version.
The main differences include multiplayer options, different consoles, and different play modes. I appreciated the fact that I could actually play some of the games and enjoy them. I also like that Scribblenauts Showdown is active. (Sean was getting a little arm workout with some of the game modes. 🙂 )
In any event, we parents have to get creative when it comes to doing what our kids like to do at the various stages of their lives. If we want our kids to care about what we care about, then we need to do the same for them. It's definitely worth it though. Sean and I had a fun time at the Scribblenauts Showdown event. The game was released today, March 6th, and we were sent a review code to continue the gameplay. (I'll take all of the help that I can get when it comes to staying close and connected to my kids!) If your kids like video games, I suggest getting Scribblenauts Showdown so that you can join in on the fun too!