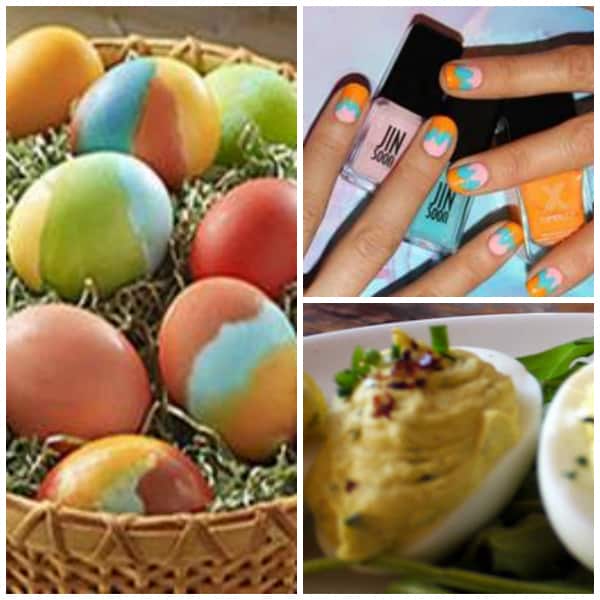 Easter is this Sunday (April 5th). I don't know about you, but Easter and school break totally snuck up on me this year!  Fortunately, the kids' great-aunt bought them some super-cute outfits, so I just need to do a few things to make this holiday special. If you still need some Easter-themed suggestions, below are some top picks (Easter Food, Easter Eggs, and Easter Nails) from the Mom in the City archives:
–15 Easy Easter Brunch Recipes

–Cute and Easy Easter Nail Art
–Easter Crafts for Kids: Kool-Aid Dyed Eggs
Happy Easter!