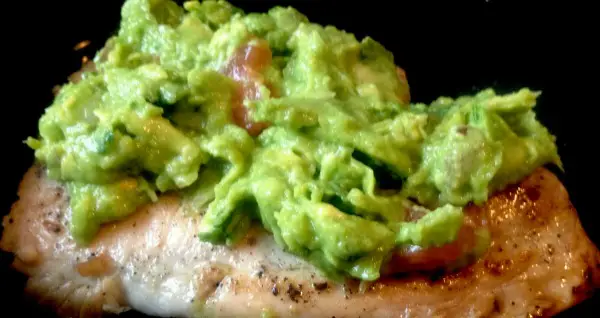 A friend and I have been doing an exercise challenge for the month of August. We have been doing the 30-day "Hip Hop Abs" series and checking in with each other. It has been great getting back into a consistent exercise program. Before we started, she asked if I wanted to include food as part of the 30-day challenge and I answered with a resounding, "No!" (My calendar – which tends to fill up a month in advance – was already full of fun events with delicious food on the menu.)
The funny thing about exercising consistently though is that it makes me more conscious of what I eat. While I fully enjoy the dining out times with family and friends, I am more focused on eating "clean" at home. It's not that difficult because most of the food that I cook at home is healthy(ish) anyway. I have just taken a break from the pork and beef dishes…substituting fish and vegetarian meals instead.
Since I'm eating fish twice a week, it has been fun to experiment with various fish dishes. This easy tilapia recipe is one of my new favorites. I've taken out the oil (or butter) and flour involved in many pan-fried tilapia recipes and it's still delicious…especially with a dollop of guacamole. I think that you will like it too.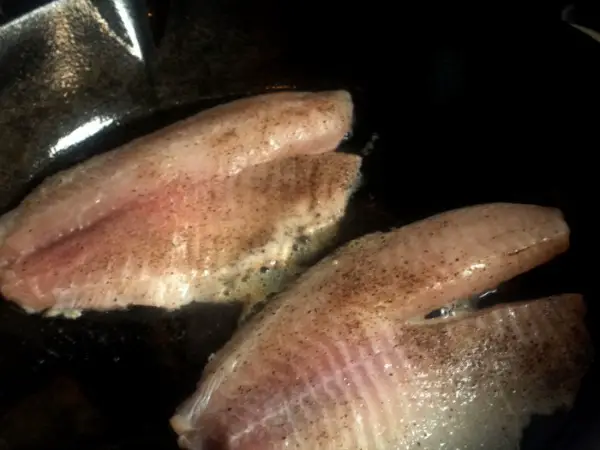 Lemon Pepper Tilapia Recipe
(Yield: 4 servings)
Ingredients:
1 lb tilapia (approximately 4 fillets)
2 tbsp freshly squeezed lemon juice
Salt and freshly ground black pepper to taste
Non-stick cooking spray
Directions:
1. Rinse fresh (or thawed) tilapia fillets in cold water and pat them dry with paper towels.
2. Season both sides of the tilapia with salt, pepper and lemon juice.
3. Lightly spray a medium skillet with non-stick cooking spray and preheat the skillet over a medium heat.
4. Lay the fillets in the heated skillet. Cook the fillets in batches of two so that they are not touching. Sear the fillets for 2 to 5 minutes on each side depending on the thickness. The fish will be lightly browned on the outside and white on the inside. The cooked fish should be flaky (fall apart into thin pieces).
Recipe Notes:
-Be sure to spray the pan again before putting in the second batch.
-You can serve the fish alone (with another splash of lemon) or with one of your favorite sauces. Since it is such a light fish, it goes really well with guacamole and fruit salsa toppings for a great summer entrée!

If you enjoyed this post, don't miss future ones! Please be sure to sign up for my email updates. (Also, if you're on Pinterest, let's follow each other.)