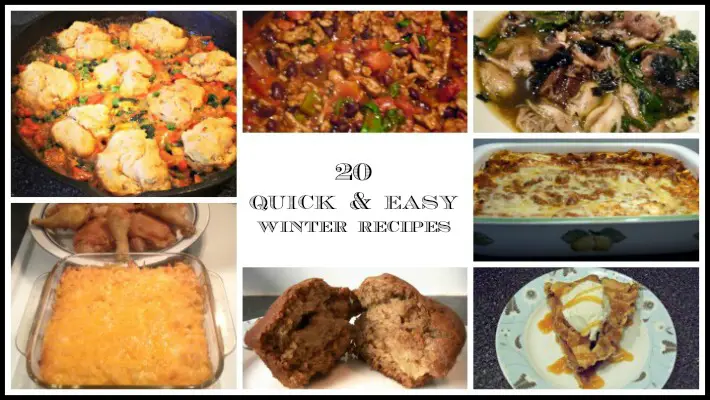 As of Saturday, it is winter here for us in the Northern hemisphere. To celebrate, below are some favorite recipes that will keep your family warm during the cold weather months. Enjoy!
Chilies, Soups & Stews

–Chicken, spinach and portobello mushroom soup
–Easy gluten free slow cooker turkey chili
–Tomato-based crock-pot chicken chili
–Vegetarian "Chili con Carne" surprise
Comfort Foods
–"Crazy easy" crock pot chicken
–Drop Biscuit Chicken Pot Pie (from "Homemade with Love")
–Quick and easy mashed potatoes
–Smashing sweet potato casserole

Desserts
–Awesome applesauce apple muffins
-Best apple pie ever
–"Not too sweet" sweet potato pie
What is your family's favorite winter food?