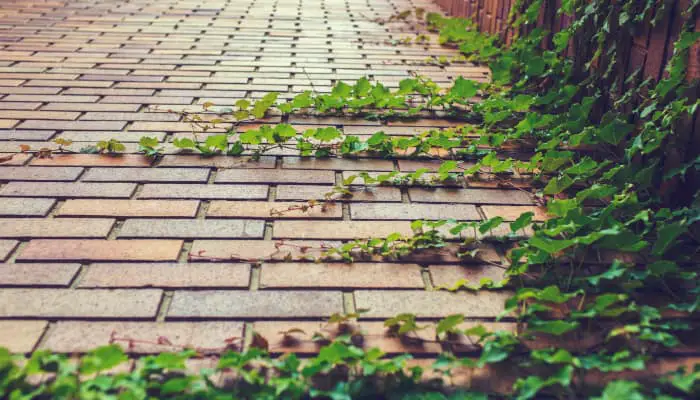 Every few months, I take a couple of days to do a business strategy session with myself. I go over what has been profitable and what has been unhelpful. Although money is definitely a part of the equation, "profitable" isn't strictly limited to finances for me. Rather, it means that it was something that I felt was a good use of my time, energy and/or money.
Going into 2014, I knew that this would be a year of starting over because I was starting a new business (RK Responsive Design) with my husband. Whenever, I start something new, I see the first 6 months to a year as a learning curve. This is the time when I figure out offers, pricing and such. I must say that getting to consistent financial profitability with a service business has been much easier than with the blog. In fact, the web design business has already brought in almost 50% of my 2014 income.
Mom in the City continues to be a large part of my life too. It has definitely been a gift to be able to supplement my family's income for the last decade from this site. That is no easy feat! However, I notice that I have been turning down more of the personality/ambassador type roles and sponsored posts (my biggest blog moneymakers!) lately…simply because they have not been the best fits. It's good to know that I have more wiggle room to say "no thank you" to the things that are not great fits, because that leaves space for me to say "yes" to the opportunities (paid and unpaid) that I and/or my family really want to do. Here's a glimpse of where I'm at money-wise so far in 2014…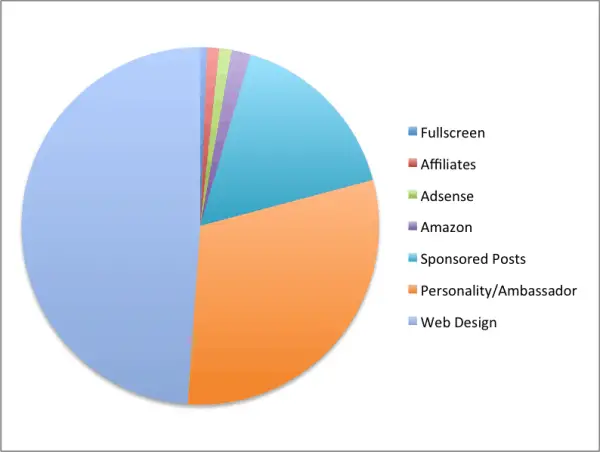 If you want to to do your own fall business strategy session, I recommend that you read and/or listen to the following:
1. "Get Focused for Fall":  In this podcast, entrepreneur mentor Ali Brown talks about the various things that you need to be focusing on during the various stages – Emerging, Expanding and Influencing – of your business.
2. Rapid Business Growth: In this webinar by Jaime Tardy of Eventual Millionaire her main points are:
a. Opportunities vs. distractions (Knowing your priorities helps you to determine whether options are opportunities or distractions.)
b. What you measure you move (It was a great reminder regarding reverse-engineering your goals.)
c. Having support and community (She talked about the importance of having various types – from a community to a board of mentors.)
3. What I Learned from Two Weeks in Seth Godin's Office: This post about a dream internship is written by Barrett Brooks on Fizzle. This is one of the best recap posts that I have ever read. (As my long-time readers know, I have a "brain-crush" on Seth Godin!)
4. SALES… Let me help you love it! This recorded call by Women Entrepreneur Coach Amy Applebaum was so helpful! (You will need to become a member of Amy's Coaching Club to access it. Don't worry though. You can start out with the free club level to see if it's a good fit.) Sales is the area that I'm the WEAKEST at business-wise. Fortunately, 90+% of my business for the last decade has been by referrals. While I love the fact that my friends and clients trust me enough to refer me to others, I want to be more proactive in this area. I loved that Amy provided a step-by-step process that makes sense to me and isn't too "salesy" in the negative way. While "Mom in the City" is more of a lifestyle business, I definitely see these tips being helpful for my web design business.
Just taking those couple of days to review the last several months and plan out the next 3 to 6 months was SO helpful. It helped me to come up with some site design changes, a "loose" editorial calendar for the rest of the year and more specific business decisions. Most importantly, it helped me to come up with a clear sense of the type of opportunities and clients that I will say, "yes" to for the next few months. As a result, I have said, "no thanks" to several cool opportunities that I probably would have said "yes" to before doing this exercise. It also helped me to say "yes" to some things that fall out of my comfort zone…like attending Melinda Emerson's (SmallBizLady) Reinvention Weekend next month. I'll keep you posted.
Meanwhile, I would love to hear about what you're tackling work-wise. Several moms have been emailing me lately for input regarding starting a side business for fun or profit and I have enjoyed being able to help out. If you have questions, you can leave me a message below or send an email to [email protected].
{Post image Credit: Gratisography}