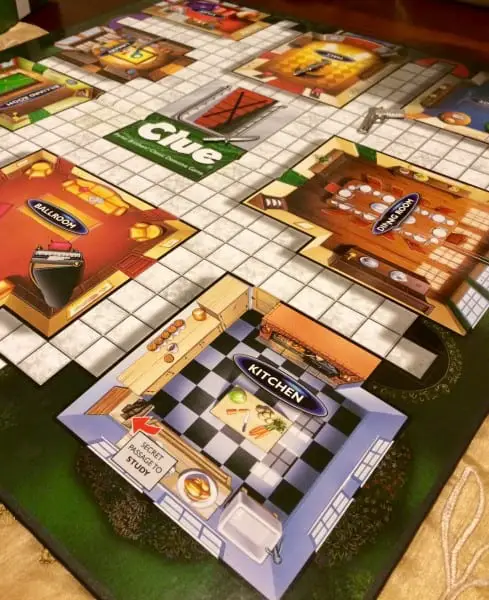 Family time is such an important part of my life. Since both my husband and I juggle many life roles, we make family dinners and weekly family nights a priority. We all take turns choosing what we will do. While there is some variety in our choices (depending on what is going on locally), the two main things that we do are watch movies and play games.
Family game nights have been such a fun part of our family routine over the years. That is why it was fun to work with the boys on my latest SheKnows post – 21 Family games that are fun for all ages. Hearing the kids share their favorite picks (from the preschool years to now) was like taking a walk down memory lane. Did your kids play Candyland a gazillion times when they were little? Mine did. I couldn't wait for that phase to pass, but now I kind of miss it. Sniff.
Anyway, the family games post is part of collaboration between the Game Show Network and SheKnows to highlight Season 2 of Idiotest on the Game Show Network. If the show is anything like the related (free) online game "Idiotest Challenge", it will be great. You can see Sean play the online game below:
(You can learn more about the Idiotest show on their social media channels –
Facebook
,
Twitter
,
Instagram
and
Pinterest
.)
Since I treasure family game nights so much, I am giving away a family game (of the winner's choice – up to $50 in value) to one Mom in the City reader in a special three-week giveaway. To enter to win, simply visit my 21 Family games that are fun for all ages post. Then, come back here and let me know which game your family would enjoy the most. You can answer in the "Comments" section below or by sending an email with "Family Games" in the Subject line to [email protected]. I will pick a winner on 4/22 at noon.