A little over a week ago, my family and I attended a "VIP Media Night" at the Medieval Times Dinner and Tournament in Lyndhurst, New Jersey. We had visited the show back in 2016 which you can read about on the post, Medieval Times NJ Transports You Back in Time. The reason that we went again is that the show has changed in one major way – a queen reigns for the first time in its 34-year history! The Knights now battle to impress Her Royal Highness, Dona Maria Isabella instead of a king. As modern-day women march to advocate for women's rights, it's good to see a woman play the more powerful role of tournament host in this production.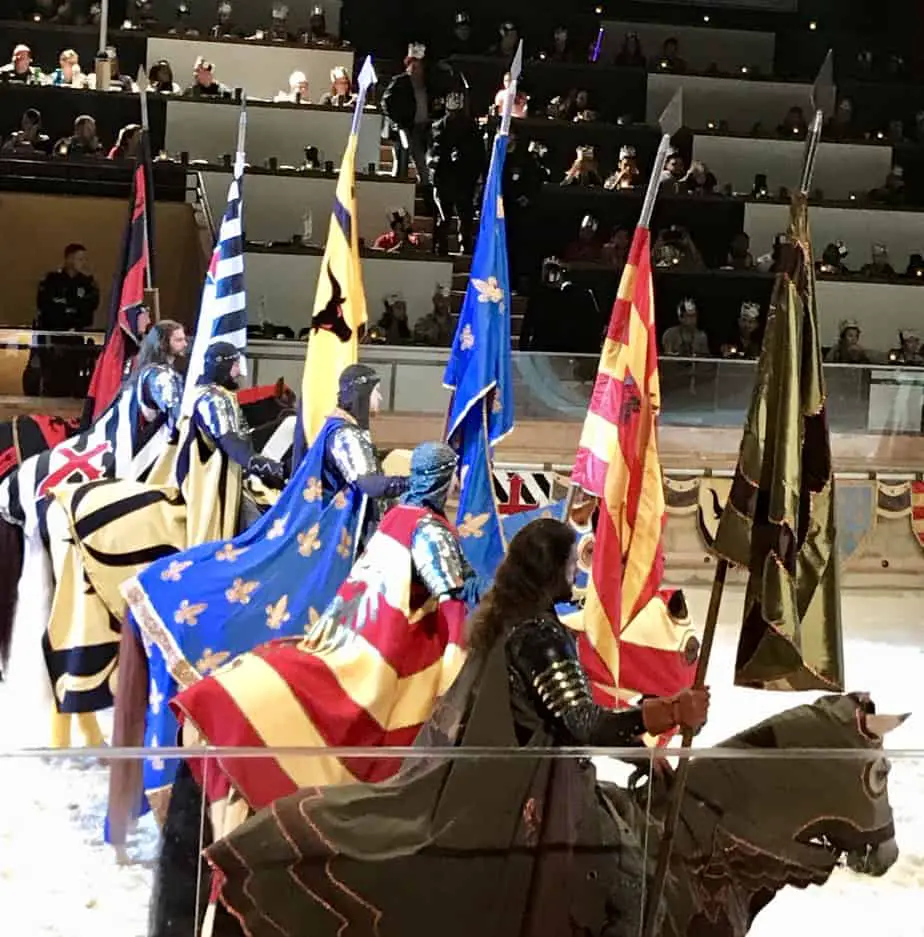 Representation matters so I think that it's a great thing to see the Queen as a type of leadership role model. If watching it can encourage just one little girl to show up in a more powerful way in life, then it's worth the change. The knights in the show also have brand new helmets and costumes.  The rest of the show is the same or similar – six knights battle – jousting and sword-fighting; horses perform; a falcon flies around the audience; and birthdays and special events are celebrated. See…
The dinner and tournament remain a fun, family experience. My family really enjoyed the show and had a great night out. If you haven't seen the show before, I encourage you to do so!
Medieval Times Dinner & Tournament
149 Polito Avenue
Lyndhurst, NJ 07071
Phone: (888) 935-6878
Giveaway
The Lyndhurst, NJ Medieval Times is giving away a family 4-pack of tickets to one lucky MitC reader. To enter, sign up for the Lyndhurst, NJ Medieval Times email newsletter (at the bottom of their page) opting into occasional emails from Medieval Times with exclusive discount codes and events and let me know that you did. You can let me know in the "Comments" section below or by sending an email with "Medieval" in the Subject line to [email protected]. This giveaway will end on February 10, 2018, at noon EST. Good luck!