To my pleasant surprise, the Fitness Tech exhibit area of the Consumer Electronics Show (CES) was my favorite part of the show. I was especially drawn to the fitness trackers. While the Fitbit Flex is the most popular tracker among the moms that I know, it was good to see that there were a variety of fitness trackers for various budgets and needs. My favorites are below:
1. Overall Value: iHealth Wireless Activity and Sleep Tracker
Price: $59.95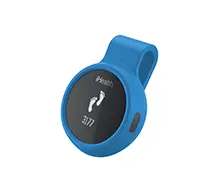 I was impressed with the iHealth brand offerings overall because they offer helpful health items at reasonable prices. The iHealth Wireless Activity and Sleep Tracker, that tracks your daily activity and sleep, is a prime example. It's water resistant (sweat, rain and splash proof) and comes with the options to wear the trackers as wristbands or waist clips. Like many other trackers, it syncs to its free Bluetooth mobile app (iHealth MyVitals) so that you can measure your progress and more.
2. Family Favorite: ibitz by GeoPalz Kid and Adult Activity Trackers
Price: Kid ($34.99); Adult ($49.99)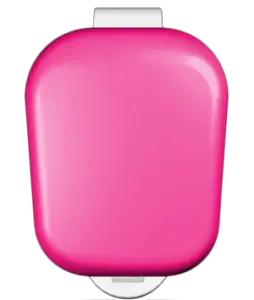 I was gifted these colorful trackers for myself and my two sons to try out and we really like them. I don't like wearing items on my arms or wrists, so the clip-on style was perfect for me to wear it on my waist. It was really simple to set up and works well. While I think that it's a great basic activity tracker for adults, it's the kid version that makes the ibitz my top pick for family activity trackers. The kid version allowed me to set rewards for when the kids reached certain goals that we set together. Both versions wirelessly sync to iOS Bluetooth phone apps, so every night my kids ask me how many steps they took for the day. While they regularly go over their goal of 10,000 steps, it still helps me to make note of the days that they tend to get less exercise. Another bonus is that the kid version allows them to earn coins and content on Disney's Club Penguin and upcoming planned rewards include Minecraft GeoPalz server access and rewards. Since many kids (like mine!) enjoy Club Penguin and Minecraft, this is a fun way to motivate kids to stay active.
3. Most Popular: Fitbit Flex Wireless Activity and Sleep Wristband
Price: $99.95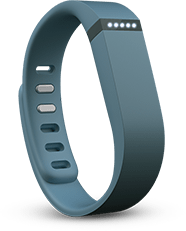 As I mentioned before, this is the current favorite activity-tracking device among the moms that I know both online and offline. (None of my mom friends really talk about the sleep tracking aspect of it though. Hmmm.) Anyway, for those who appreciate the stylish aspect of the Flex, you will be happy to know that the company announced a new partnership with Tory Burch. New fashionable Fitbit accessories are scheduled to be available in the spring. Also, the Flex is a great option if you like healthy competition. You can add your fellow Fitbit Flex friends into a group and see who is taking the most steps. Whatever motivates you to get up and be more active can be a good thing.
4. Most Advanced: Basis Health Tracker
Price: Basis Basic Black (2013 B1 Ed.) $179; $35 for optional designer strap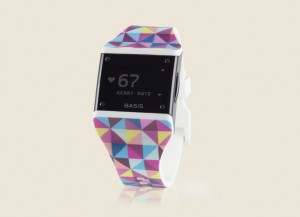 I was so impressed with the capabilities of this tracker that I would even wear it on my wrist. That's the highest praise that I can give it, since I barely wear anything –including watches – on my wrist. If price is not an issue, then this is the tracker that I would recommend for adults. It not only tracks your activity and sleep, but it also tracks your stress. For someone like me (a "Pollyanna" who tends not to realize how stressed she truly is until her neck and back are in knots!), that is amazing. Look at the Basis website, so that you can see all of the different things that it measures. I'm really "into" sleep, so I was fascinated to see that it could track your various sleep stages. While I'm diligent about getting my 8 hours of sleep a night, I wonder if I'm getting enough of the Stages 3 and 4 deep restorative sleep. I "need" this tracker in my life. ☺
While there were many other fitness trackers showcased and discussed at CES, these were the four that stood out the most to me. If I missed your favorite tracker (i.e. several of my colleagues raved about their personal use of the Striiv Smart Pedometer), please let me know in the "Comments" section below. Thanks!
If you enjoyed this post, don't miss future ones! Please be sure to sign up for my biweekly email updates. (If you like getting updates as they post, you can follow me on Facebook or Twitter.) Thanks!