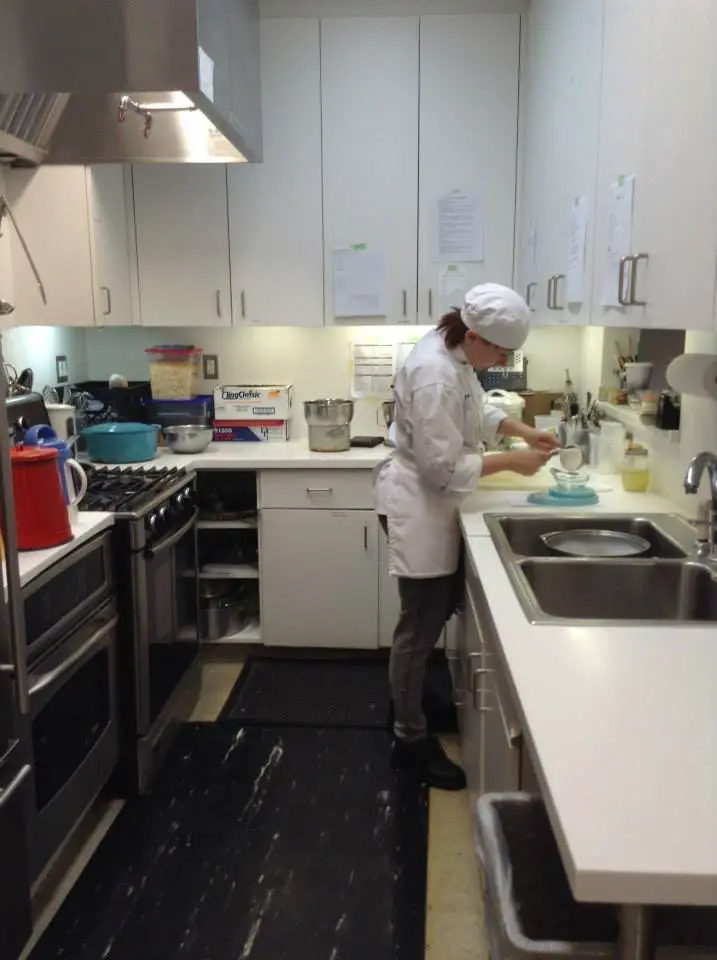 Last Tuesday, I was able to join several food bloggers for "Cookbook Create's Test Kitchen Tours of Bon Appétit, Food52 and The Daily Meal".  Hosted by Cookbook Create's founder Anna Curran as part of a celebration of Internet Week NY, the tour was wonderful. Not only did I get a sneak peek at the kitchens, but I also learned a lot about food blogging. You can see all 71 of my "kitchen inspirations" photos over on my Test Kitchen Tours of Bon Appétit, Food 52 and the Daily Meal album on Facebook. (Please feel free to comment, share and/or like it while you're over there!)  Meanwhile, I want to share the top 10 things that I took away as a food blogger…

1. The size of the kitchen isn't what is important. Each test kitchen was different. Food 52 had the most "open" kitchen. It (and their entire office) was just beautiful. The Daily Meal had the most new and fun kitchen gadgets. Meanwhile, Bon Appétit (my favorite food magazine) had several test kitchen bays…and they were all small. I appreciated the fact that they use city-sized kitchens, because it takes away home cook excuses.
2. It is possible to write about food and remain at a healthy weight. Everyone that I saw at Bon Appétit was slim. Of course we asked how they remained that way…especially since they have daily tastings, eat out a lot and are working on several months of issues at a time. A couple of the answers were standard – they "exercise and drink a lot of water". I found the other two answers helpful though – they have learned to "taste", not eat the whole dish…and they have the kitchen on a separate floor than their editorial offices. Now, I just need to get a two-story apartment! 🙂
3. It is good to eat out at restaurants for inspiration. I especially appreciate that there are so many different exceptional restaurants in NYC. I have food inspirations for a lifetime. Speaking of restaurants, here are a few of their NYC recommendations:
*A new Nolita Thai-American restaurant called Uncle Boon's
*The top French restaurant Le Bernardin
*Battersby in Brooklyn (a "best of" that not everyone knows about)
4. Play to your strengths. There are many different people who work together to put out a food magazine or site. It takes a lot of work to translate good cooking to great recipes. It is especially challenging for those with culinary training to simplify recipes for the home cook. They have to come up with story ideas and recipe titles. Then, they have to develop, test, style and photograph the finished dishes. I walked away thinking that it is easier for home cooks to communicate recipe directions in a simple manner. We know what makes sense to other home cooks because we are home cooks! (Of course that is not to say that we shouldn't continue to grow to be our all-around best…)
5. Inspiration comes from a variety of places. When planning out recipes, sometimes editors have specific ideas, but sometimes they don't. We might not have photographers and food stylists but we can use recipe pegboards to be surrounded by our inspirations.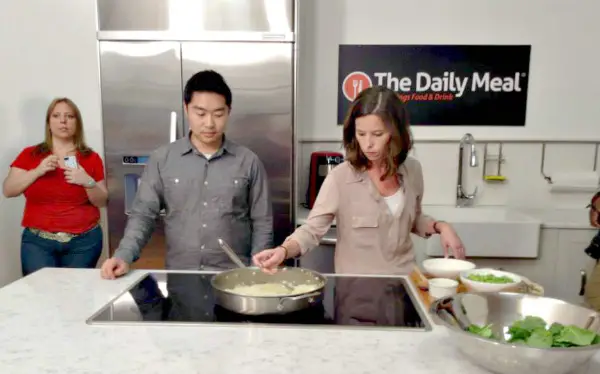 6. Test and test again. After recipes are developed, someone who didn't write the recipe independently tests them. They are usually cross-tested at least 3 times.
7. You can (easily) use the same food in your recipes as these magazines and sites. Some of the places that Bon Appétit staffers shop at are Fresh Direct, Citarella, Whole Foods, the Union Square Greenmarket and Chelsea Market.
8. "Be familiar but never predictable." That was my favorite piece of advice from one of the editors. His point was to constantly reinvent yourself while staying true to yourself.
9. There are multiple ways to monetize food sites. Being a part of an ad network, direct ad sales, selling deals, selling products, sponsorships and partnerships are just some options.
10. "What do you want to eat or be fed?" Let the answer to that question guide what you share with your readers. You can't go wrong with that!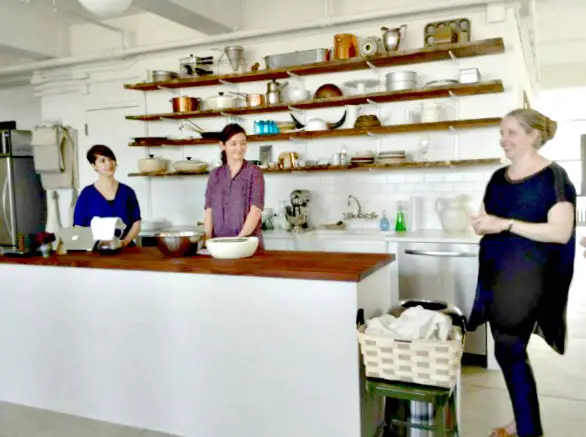 Do you have any tips to add?
In any event, I had an amazing time and learned a lot. Thanks to Anna and the food sites for allowing us to experience the day. KitchenAid – whose products were sprinkled throughout The Daily Meal's kitchens – and Tumblr were also tour sponsors.
On top of everything else, it was also great to connect with many talented East Coast food bloggers. The rest of the bloggers on the tour were Alejandra, Amie, Caroline, Carrie, Diana, Heidi, Jennifer, Lisa, Mary, Melinda, Mosaka, Sloane and Daina. At The Daily Meal, several of us shared what we have been learning. You can read the tips and see the video on their Tips for Food Blogging post. Jennifer Pelka of Tumblr and Clay of Clay Williams Photo (the tour photographer) also came along with us. To end, this is the Kitchen Aid product that I loved the most: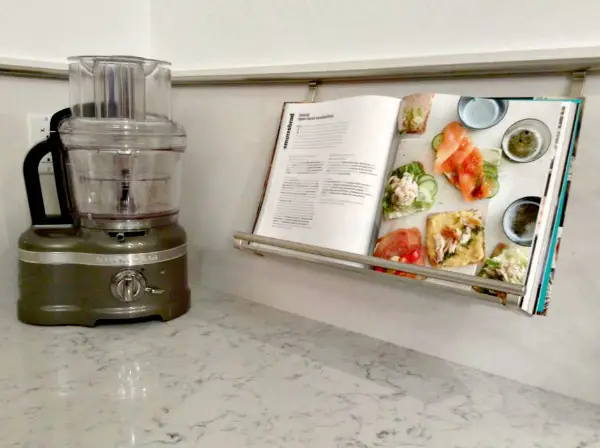 If you enjoyed this post, don't miss future ones! Please be sure to sign up for my email updates. (Also, if you're on Pinterest, let's follow each other.)