Have I mentioned how much I love my air fryer? (Yes, yes I have.) I still have several air fryer recipes to share with you. Today, I'm going to share how to make frozen chicken wings in the air fryer.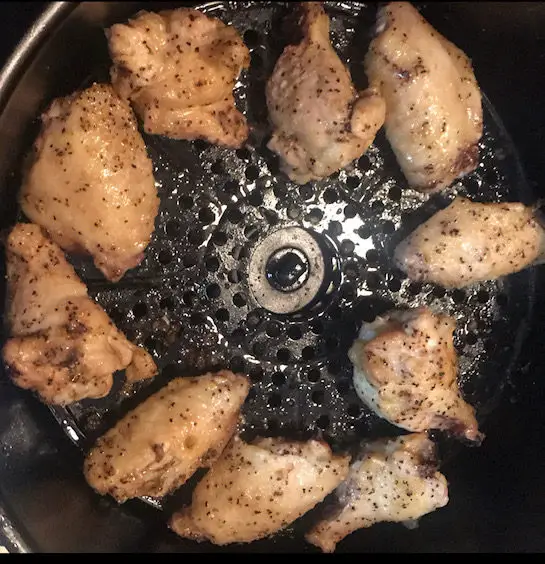 I mainly use this frozen chicken air fryer recipe for my lunch since I don't have time to thaw out the chicken. (Usually, my chicken is thawed out by dinner time…unless I forget to put it out in the morning!)

Anyway, I think that you will love these air fryer lemon pepper wings. It's only three ingredients – the wings, lemon pepper dry rub, and (optional) ranch dressing to dip the wings in.
Altogether, it takes 30 minutes for this recipe for air fryer wings. Once again, the wings do not have to be thawed when you make this dish at a 400 degrees Fahrenheit temperature.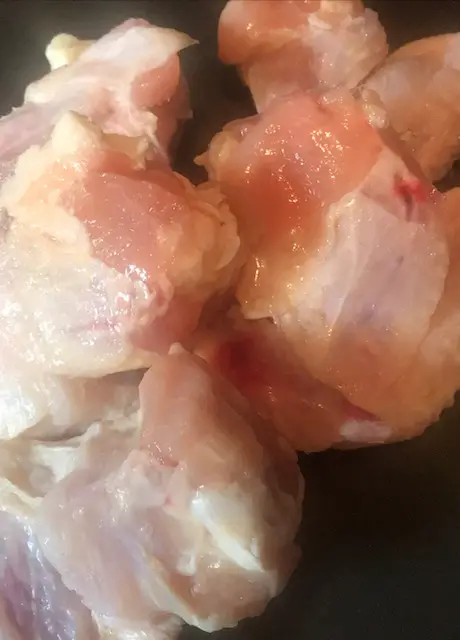 Frozen Chicken Wings in Air Fryer
Air Fryer Lemon Pepper Wings

Ingredients:
1 lb whole chicken wings
Lemon Pepper Seasoning (the dry rub not the sauce or marinade)
(Optional) Ranch Dressing
Directions:
1. Lightly spray the fryer with your favorite oil and preheat the fryer to 400 degrees Fahrenheit for 5 minutes.
2. Place the frozen chicken wings in the preheated basket of the air fryer.
3. Cook the wings for 10 minutes at 400 degrees.
4. Take the wings out of the fryer and cut them into pieces (if desired). Generously sprinkle both sides of the chicken with the lemon pepper seasoning.
(Before placing the wings back into the fryer, be sure to drain any liquid from the bottom of the fryer.)
5. Let the wings cook for an additional 20 minutes (10 minutes on each side) at 400 degrees before removing the wings from the air fryer.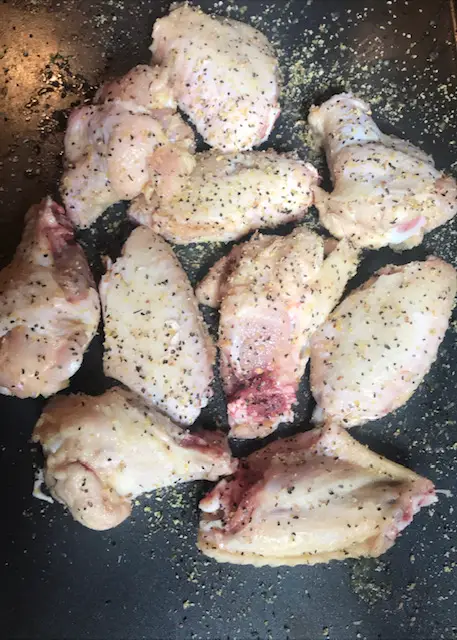 I recommend serving the wings with ranch dressing on the side as a dipping sauce. The air fryer lemon pepper wings are great on their own but the ranch dressing makes them even better in my opinion.
If you found this recipe helpful, please share it.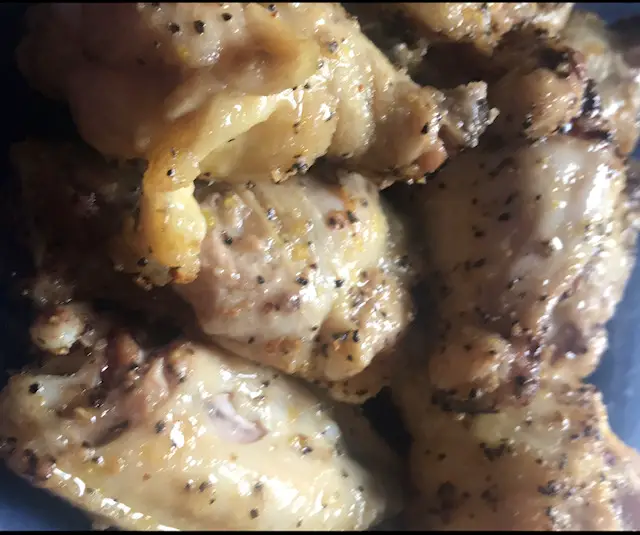 You Might Also Like