I have always been a "dreamer" and I'm happy that my husband and I are raising our two sons to be dreamers also. Since both Michael (13) and Sean (10) were very little boys, we have always encouraged them to express what they want…the desires of their little hearts. That's part of being a dreamer. We also try to make it clear that they have to be willing to do the necessary work in order to live the life of their dreams.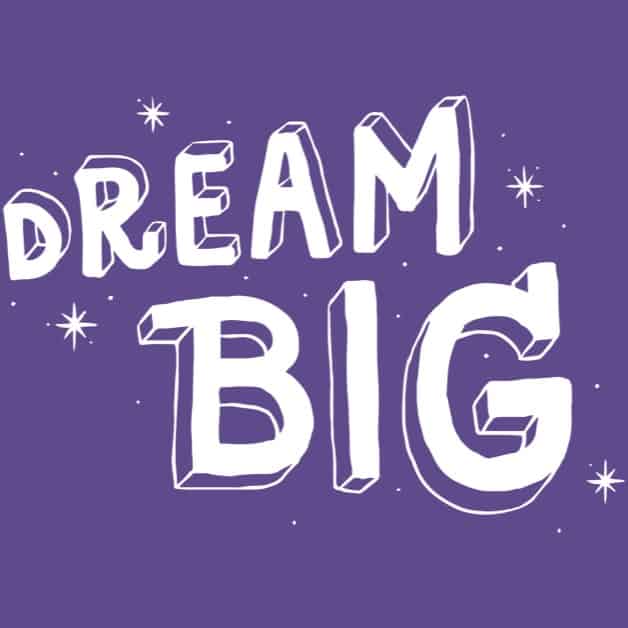 A  couple of things have happened within the last month that make me think that we are on the right track in this area of parenting. For Christmas, Sean made me the sweetest little card on this topic…
I don't really know what dreams he is talking about because he isn't really drawn to one particular thing right now, but I'll take it! 🙂 Also, Michael was interviewed for a new online magazine for teens, Every Teen Magazine. Teen writers interviewed Michael for their "Computer Coding Is Where It's At" article. Hopefully, Michael's motivation will expand (money shouldn't be the only reason you choose a career), but he did a really great job for his first solo interview. Anyway, I want to share three things that I am learning as a parent about how to help kids chase their dreams. I will be using my son Michael as an example since he is clearer about his dream right now.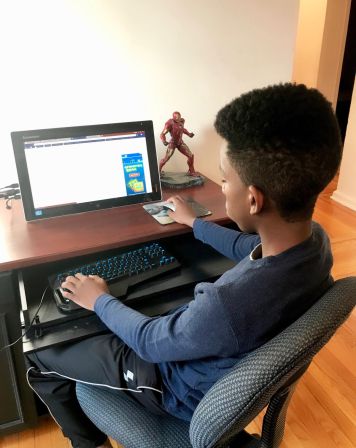 1. Pay attention to the things that your kids really love. Like many little boys, Michael loves and has a knack for video games. When Michael was just 5 years-old, I wrote a Facebook post that said, "I think that my 5-year-old is going to be a video game developer in the future. We went to THQ's "Family Holiday Night" tonight and I had to stop him from "teaching" everyone to play the "UP" video game." Wednesday, June 17, 2009 at 9:27pm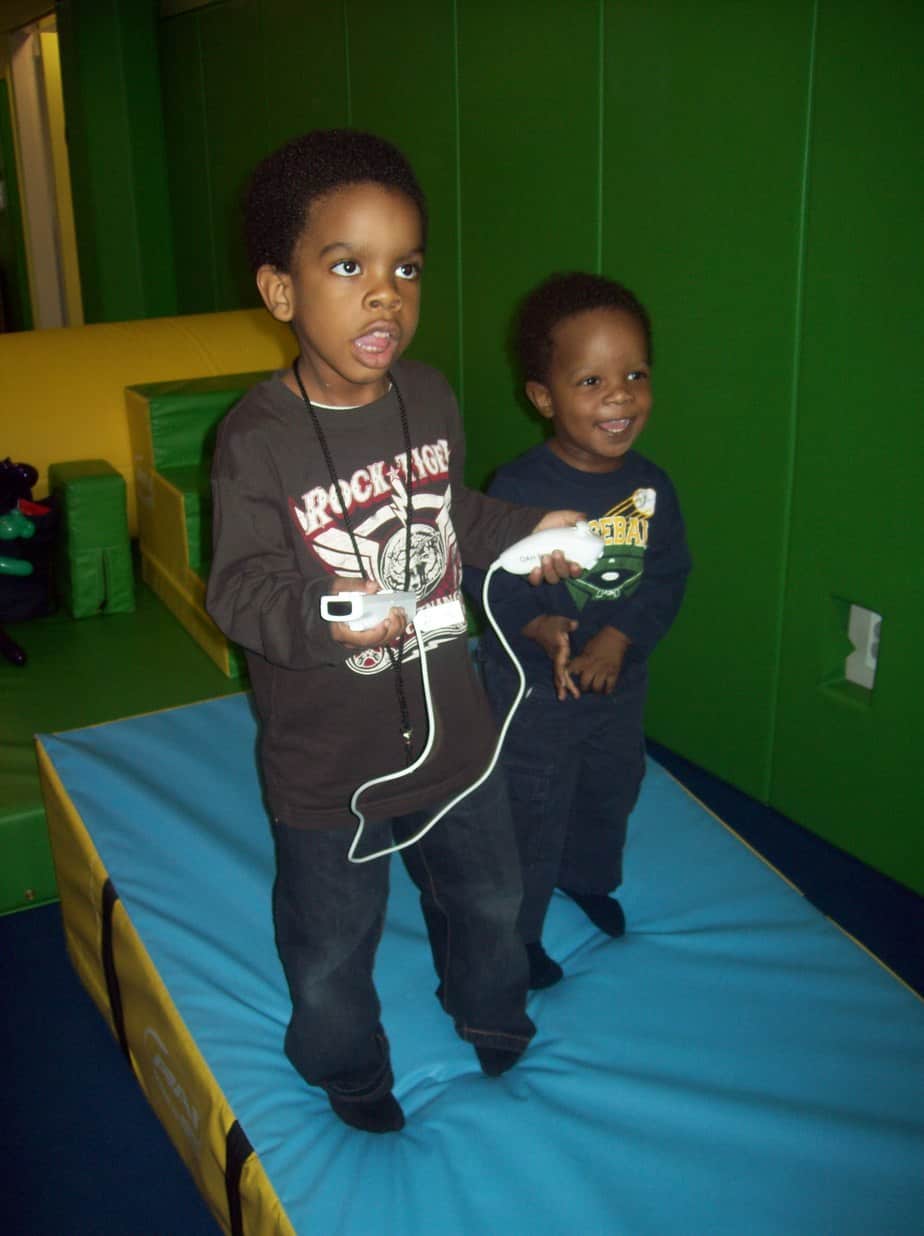 His ability to quickly learn and teach video games has increased over the years. I'm his mom so of course, I'm going to think that he has a special gift for it. However, we have met many game developers and designers over the years who assumed that he had prior experience with demo games that were new to him because he was so good at them.
It is not enough to just be "naturally good" at things though. We have to help our kids build on their natural strengths and gifts. Reading, taking classes and competing in their chosen area are a few ways to do that. Michael has taken several classes related to his career goals, including coding classes. He has also been active in related STEM activities including 3D printer club where he designed items on computers and participated in regional competitions.
2. Expose kids to successful people in their dream fields.  Michael has been very fortunate in this area. Because I'm a blogger, he has had access to some of the top video game designers and developers over the years. I don't attend many blogging events anymore due to other work and time constraints. However, if I know that Michael will be able to talk and interact with video game developers and designers at an event, I will make every effort to take him. I agree with Tony Robbins that "Success leaves clues" so I would have found a way to connect him with prominent game developers even if I were not a blogger. With podcasts, social media, books, and the Internet, there are so many ways to connect our kids with role models in various areas.
I am really grateful for the various video game professionals that we have met over the years. They have been so kind and encouraging to Michael. As he gets older, they have also started to give him more specific career advice. I especially appreciate Arthur Parsons, the head of design at TT Games. In September of last year, he gave Michael two keys to being a great video game developer – doing well in math and having a passion for video games. Michael left beaming because he had a 100 average in math and loves gaming. It really motivated him to continue to focus on his academic studies as well as the video games. You can hear Mr. Pasons' comments below:
3. Have kids put some "skin in the game".
I think that it's important for kids to invest in their dreams too. One way to do so is to have kids use some of their own money in order to pursue their dreams. For instance, I'm not a big fan of giving kids expensive gifts "just because". However, when Michael explained that he wanted an iPad for his 11th birthday (in part) because he wanted to be a beta tester for some apps, we made a deal. If he raised about a third of the price, he could get one. After joking that he was going to ask his "rich uncle" for his portion, he used some of his
 personal savings instead. It's never too early to teach our kids to have some "skin in the game"/invest in achieving their goals. 
He was so happy when he opened the box. The inscription was part of Karl Malone's quote
"Sometimes, you follow your dreams. I say to the young people, 'If you have a dream, chase it."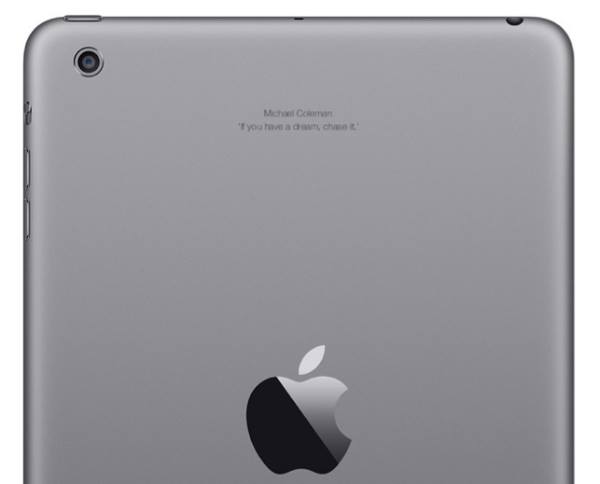 In any event, I truly believe that it is one of our jobs as parents to encourage our kids' dreams. I hope that these tips help you to do so also.
P.S. If you're interested in the topic of helping your kids pursue their dreams, listen to my friend Beth's new podcast, Outlier Parenting too.