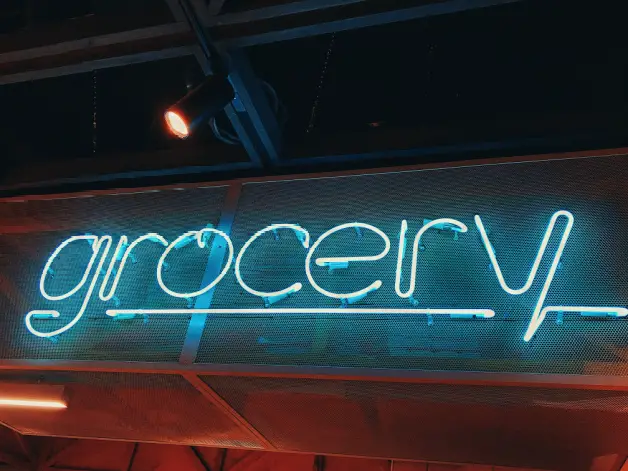 Recently, I was asked how to shop for groceries on a budget. I think that the tips that I shared are simple but helpful so I'm sharing them with you too. Just keep in mind that when you have teen sons and a husband with large appetites, the word "budget" is relative!
How to Shop for Groceries on a Budget
Grocery Tips
1. Only use coupons for things that are already on your family's grocery list. (I noticed that I was buying things that we normally wouldn't even buy when I looked through and clipped coupons from circulars.)
2. Shop from a list in order to stay focused and on budget.
3. Since the pandemic, we have started using Amazon Fresh. I was pleasantly surprised to find that some of their prices are less expensive than our local grocery stores. Shipping is free for Amazon Prime members and/or if your order is over $50. Even with factoring in the tip for the driver, shopping this way saves time, energy and money.

My husband buys the remainder of our groceries locally.  
Cooking Tips
4. Notice what food you are throwing out at the end of the week. Doing this helps me to know what to stop buying and cooking because I hate to be wasteful. My family tends to go through meal rotations. We love eating something for a while and then we get tired of it.
5. Plan out the meals for the week. That helps to cut down on costs. For instance, if I know that I'm buying peppers and onions for one dinner, I think about how I can use the other half of the veggies in another dish (i.e. sausage and peppers, chili or jambalaya).
6. Get your family's input on the week's menu so that there won't be wasted food. For instance, my sons insisted on "no spaghetti or jambalaya" this past week.
7. Try new recipes on a regular basis. Right now, my family is in a "loving mushrooms" phase. I like to throw in green things too so we'll have asparagus and mushroom chicken teriyaki for dinner. The leftovers might be used in asparagus and mushroom mini quiches. (That reminds me…I need to post that recipe!)
I hope that you can use some of these tips in your family's grocery budget. If you found this post helpful, please share it. In addition, consider signing up for my weekly email newsletter so that you don't miss future updates. Thanks!
You Might Also Like
{Photo by Daria Volkova on Unsplash}