Happy February! While I was getting a pedicure yesterday, I reviewed the month of January. It was a fun, full month but overall January's theme in my life seemed to be the humorous "Hurry up and wait". The breakdown: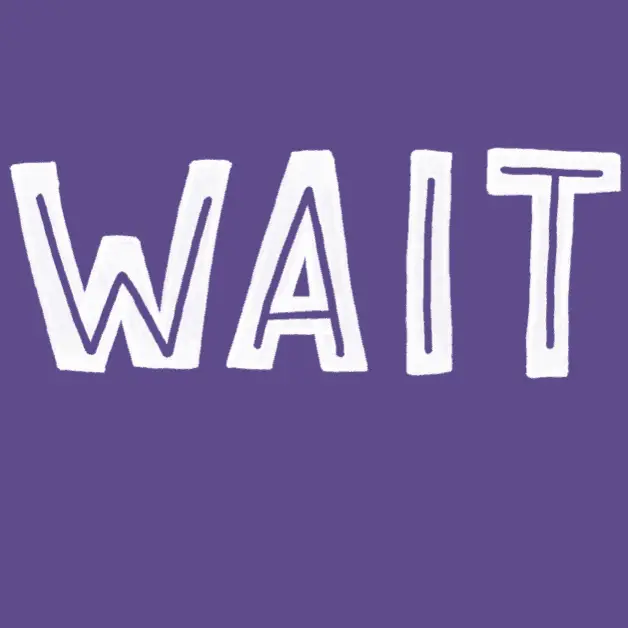 Faith: This area was great overall. The campus ministry that we work with and a few new couples came over for dinner in our home. (Local entertainment is one of the main reasons that we switched from a Manhattan ministry to a local Queens one.) In addition, the women that I'm mentoring are growing by leaps and bounds. They call me higher in my walk with God.

Hurry up and wait: A project that my husband and I want to do has been pushed back to March.
Fitness: This was definitely the highlight of the month. Everything went well. I worked out every day and stuck to my eating plan 99% of the time. For that other 1%, I chose to taste the mac and cheese that I cooked for visiting guests before baking it. I just don't "get" how people can cook without tasting their food to see if the flavor is right! I lost 8 pounds. Yay! Now, that I've hit (actually surpassed) my quarterly fitness achievement goal, I can just focus on the daily fitness actions. I decided that 90% clean eating (which leaves 2 meals a week with some flexibility) and exercising 6 days a week will be the fitness habits that I maintain for the rest of the year. If anyone has a favorite 30-minute workout DVD that combines cardio and a little weight-training, please let me know. I need one for the next quarter of 2018.
Family: Overall this area was great too. A couple of extended family members have had some health challenges this month but so far, so good.
Finances: Yesterday (the last day of January) brought some unexpected expenses when our car broke down. Thankfully, my husband was able to safely get off the highway and drive to a gas station. I still don't understand how $300 in parts comes up to an almost $1,500 bill. Actually, I do – knowing where to put the parts is where the value is!
Hurry up and wait: I had 3 scheduled work projects that were postponed until February. Also, my family created 3 collections for our t-shirt business (Women's March, Black Panther-inspired, and Loving Yourself Valentines) but we couldn't sell them through our Amazon partner because Amazon has been throttling its Merch program tees since December.
Lessons in waiting: It was good to have the flexibility in my schedule to nail down my work-flow for the rest of the year. Although I love (and will continue doing) these posts every school day, I realized that I spend entirely too much time on them. In my mind, I thought, "Oh, I'll record a little 5-minute mini-podcast every day. It will take me an hour of time at the most." Wrong! In reality, when I looked at my estimated versus actual time, it takes me 2 to 4 hours to write a post(?!) Why? The reason why is because I haven't adjusted to the reality that blogging on this site is not my main work thing anymore. I let my "paid work first" mentality slip. I will still write posts every school day until the end of June as I committed. I'm just going to cut out all of the extended research and other systems for each post. (It's a helpful system though and I'll share it in a post next week.)
As for the tee project, it was a good lesson for the boys (and a good reminder for me). Don't build your house on someone else's land! The platform owner gets to set the rules – whether it's an e-commerce site like Amazon or a social media site like Facebook. Doing Amazon's Merch program is fine for right now (the boys' main "job" is school!) but if we ever want to have more control, we would have to focus more on building out our own brand and website.
Fun: This month was filled with entertaining activities. Visiting Medieval Times with my family, having a group and couples over at our home and sending "my guys" to see a live Knicks game (the Knicks won!) were all especially enjoyable. Another thing that I appreciated – even more than I thought that I would – was attending The New York Times Travel Show. I think that it just opened up my mind to all of the amazing places that are available to visit. On the topic of travel, we booked a 5-night/4-day stay at a villa in Orlando, Florida. Operation "Graduation Celebration" is underway. 🙂
I hope that your January was amazing and I look forward to us all having a fabulous, love-filled February!