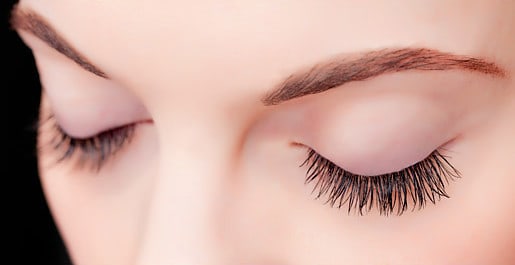 When I received a media alert in November introducing LashDip "the Future of Eyelash Enhancement", I admit that I was a little skeptical. Then I read a bit more about the this new semi-permanent mascara and became intrigued. Basically, it's a professional lash coat that lasts for up to six weeks. Then, a couple of weeks ago, I was invited to experience LashDip by having one of the creators do the process on me at the Sofitel hotel in NYC.
I'm a little squeamish regarding things around my eyes, so I asked some friends on Facebook for their thoughts after reading around about the process. For the most part, everyone was like "Do it!" (unless I had sensitive eyes, which I don't). So, I did it. Jessica Harley, who has over a decade of experience in the beauty industry, was the one who ended up doing my lash appointment and answering my questions. I had several questions and Jessica was great about thoroughly answering everything…
Question (from Facebook): Should LashDip be used by people with sensitive eyes?
Answer: Yes. It was designed for all eyes …including the most sensitive ones. It has been used by those with contact lenses and women who are sensitive to traditional mascaras. To date, there has not been any reported allergic reactions. Since the lash coat is hypoallergenic, it is a good option for all eyes…even pregnant women and nursing moms.
Question (from my husband!): Can you take LashDip off if you don't like it?
Answer: Yes. Although the coating grows out/dissipates by the end of six weeks, you can get it removed earlier than that. It is recommended that you get it professionally removed. (However, oil breaks down the coating so if you constantly use oily eye makeup remover, it will break down the lash coating sooner…)
Question: Do you find moms attracted to LashDip?
Answer: Yes. Busy moms love it because it is one less thing that they have to do. Also, several pregnant moms have been interested in having their lashes dipped near their due date so that they don't have to be concerned with applying mascara during and after delivery. (That was the last thing on my mind when I was giving birth, but to each her own choices!)

Question: Are there any lash types that don't work well with LashDip? (I asked the question in general. Then I asked about Asian lashes and short/stubby lashes in particular.)
Answer: Not really. Asian lashes (which are generally straighter) do well with the system, because the curl is sealed in as part of the process. The process doesn't lengthen short lashes though. Rather, it emphasizes the lashes that you already have so for people who normally use eyelash extensions, there is a LashDip Extension option. With that you get the lash extensions placed on first and then you get the entire lash "dipped". (That is what the woman who was in the room with me was getting done.)
Question (from Twitter): What does the process entail?
Answer: 1. The lashes are cleansed, conditioned and curled. 2. When the lashes are "dipped", the eye lashes are encapsulated with the special coating. 3. The coating is cold air cured onto the lashes. 4. The coating is sealed with a lash seal.
That all sounds pretty complicated, but it only took about 45 minutes. Personally, I found it relaxing while I was lying down as my lashes were being treated. My eyes only watered a bit while my lower lashes were being worked on. Other than that, it was uneventful…in a good way. I was happy with the end results. The best thing about this process is that you let the professional know your desired mascara look – ranging from natural to dramatic options – and they coat accordingly.
Since I usually have a natural lash look, that is what I asked for and received. You can't really tell the difference in photos, but it's apparent in person. It looks like I am wearing 2-3 coats of really good black mascara. (That is why I didn't include my before and after shot.) I saw a bunch of friends the next night in person though. Some of them knew that I had my lashes done the day before, but others did not. A friend who didn't know remarked, "Look at you with your lashes all curled and pretty." Then, I told her about LashDip. The biggest (to me) approval came from my friend Salome who is a makeup artist. She was really impressed that the system also enhanced my lower lashes. Being in the beauty industry, she was also shocked that I had heard of a new technique before she was aware of it. She was so intrigued that she went home to check the site to see if she could become a certified LashDip professional!
I am typing this two nights after the LashDip treatment. So far, I love it. It's great to wake up and have one less thing to do – especially during this busy holiday season! Also, I have not experienced any irritation or allergic reactions. I'll see how long it lasts. Meanwhile, you can find your closest LashDip professional at lashdip.com. To date, the creators have held training classes in Chicago (where they are based), New York and Miami. They will be spreading to Los Angeles and other areas in 2011, so stay posted!
In any event, I tried it. Would you consider getting the LashDip treatment?
(Post image by LashDip.com)