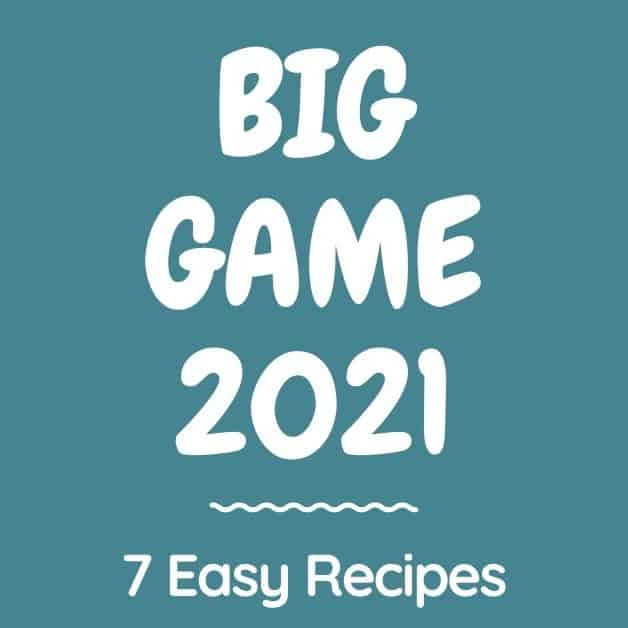 Super Bowl LV (55) will be held at Raymond James Stadium in Tampa, Florida this upcoming Sunday, 2/7. This year, the Kansas City Chiefs (the reigning champions) will play the Tampa Bay Buccaneers.
My husband Reggie is a football fan so we watch the Super Bowl each year. I'm just there for the food, the ads and (sometimes) the halftime show. This year, we won't be hosting or attending a party due to the pandemic. I will still prepare some of my family's favorite game day foods though. (Traditions are important to me!)
Ideas for Game Day Food
If you are looking for some ideas for game day food for your at-home "Big Game" experience, check out Google Trend's most searched Super Bowl food by each state in 2021: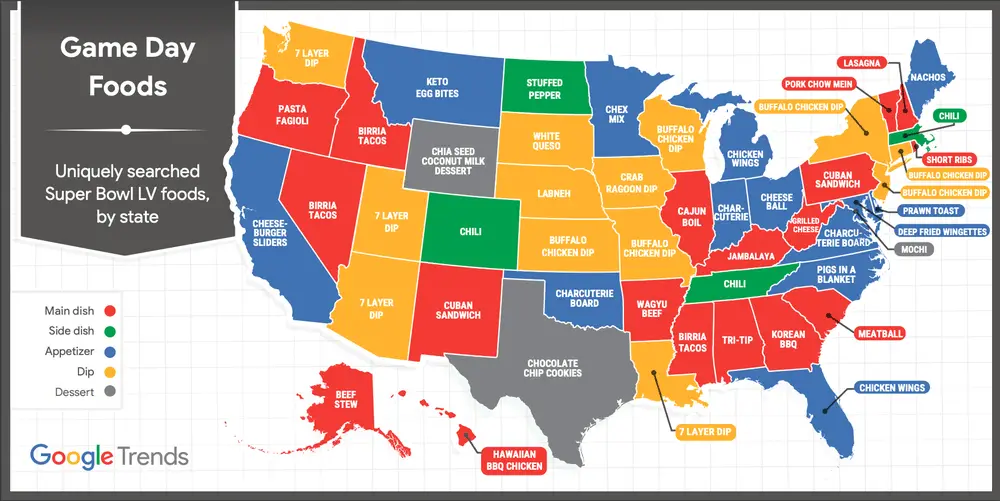 Credit: Google
Chili and chicken wings are the only things on the map that my family normally eats for the "Big Game". Pigs in a blanket and nachos are also included sometimes. I have recipes for several other of the mentioned foods though.
Easy Game Day Recipes
Regardless of what you prepare (or order), I hope that you enjoy your at-home "Big Game" experience" with your loved ones!
You Might Also Like