Congrats to the winner: Susie

On Monday, I attended a media lunch that was hosted by stride rite. I had a chance to catch up some of my favorite bloggers who are moms (Nichelle, Nicole, Nicole and Wendy). While we ate, we had a chance to learn some helpful footwear tips from best-selling author, pediatrician and mom Tonya Altmann of Mommy Calls. Since fall school clothing and shoe shopping is right around the corner, I found the information that Dr. Altmann shared to be very helpful.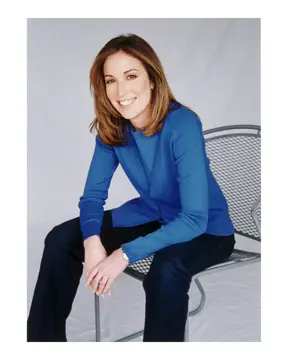 1. First of all, I really appreciated that Dr. Altmann shared that "barefoot is best" when a baby or toddler is initially learning to walk. (On a side note, there's a wide range of what's "normal" in regards to when kids walk. Most start to walk somewhere between the 9 months and 15 months range.) I found this especially refreshing seeing that the lunch was being sponsored by a shoe company.
2. The doctor stressed that it is important for parent to understand the importance of what they put on their kids' feet. Their feet are different than adult feet. They are not miniature adults. They even walk differently. While most adults walk heel to toe, infants don't necessarily do so. That's why they need flexibility in all different directions in their shoes.
3. I also discovered a few interesting facts about baby feet:
a. The arches in kids' feet don't develop until they are 2 to 3 years old.
b. Babies' feet sweat twice as much as adults. That's why it is recommended that they are barefoot as much as possible. When wearing shoes, it's important that they're breathable.
c. When learning to walk, kids leave their personal walking imprints in their shoes. That's why it's not recommended that shoes are handed down (oops!). The used shoes can have an effect on the new child's walking style.
4. Lastly, I learned how often to shop for shoes and the three main things to look for when purchasing shoes.
a. Initially, you should shop for kids' shoes every 2 to 3 months. As they get a bit older, you can stretch it out to every 3 to 4 months. Once kids are school aged, every 4 to 6 months is fine. Most importantly: watch your child. If they start limping/hobbling/don't want to put on their shoes/etc., get them re-fitted. When you get them measured, be sure to go to someone that you trust who measures both the length and width of your child's foot.
b. The three main things to look for in shoes are flexibility, breathability and room to grow. (One thing that I especially like about stride rite's new line of shoes is that they have a removable "fit check" in the insole of their shoes. When your kid's toes pass the line, you know that it's time to get their feet checked. This is one of those simple yet so bright ideas. Every shoe for children should come with something like this!)
It's obvious that stride rite put a lot of thought into make sure that helpful information was shared. That doesn't come as a surprise to me. I have been buying stride rite shoes for my kids "daily" shoes since Michael started wearing shoes. I don't mind paying for quality. (I do buy inexpensive shoes for "one time only" occasions though. I checked with Dr. Altman and she said that was fine. Whew!) In addition to the new "fit check", I was also happy to learn about stride rite's new Sensory Response Technology (SRT) that will be used in their shoes. It has special sensory pose so that kids can better feel the ground beneath them. That helps them to have less stumbles and falls.
At the end of the event, we were all given a $50 gift card to stride rite (yes!). Since I already received a $50 gift card from a stride rite event that was held earlier this year, I'm going to give this one to a lucky Mom in the City reader! To win, simply let me know which pair of stride rite shoes that you would get for your child with the $50 by August 31st. Good luck!