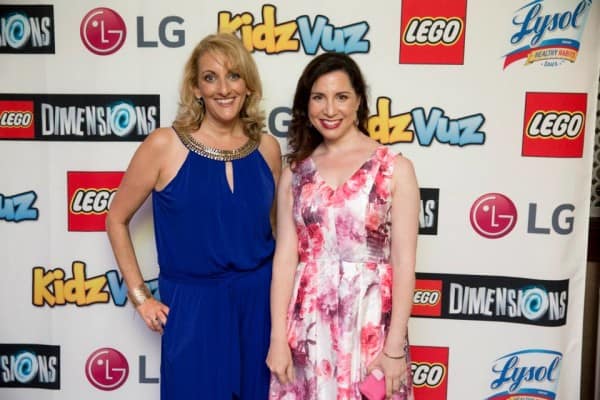 I have mentioned KidzVuz, the super safe video review site for kids that was co-founded by my friends Nancy and Rebecca, several times in the past. Not only do Nancy and Rebecca know how to create a wonderful site for kids, but they also throw great events for bloggers! Sean and I were lucky enough to attend a KidzVuz event – a "Back to School" themed one – a couple of weeks ago. Below are our top brand picks from the event:

1. Chuze: If you're a grocery coupon clipper, then you definitely want to check out this new app. It sends you coupons for the items that are on your shopping list; allows you to scan packaged food items (including those that you already own) to put on your list and organizes your shopping list by aisle for participating scores. How cool is that?

2. GameStop: I'm a big fan of my local GameStop. The employees are so helpful when I'm trying to figure out the best video games to buy for my sons or their friends as gifts. I also like their trade-in program. While you don't get a huge amount for trading in old technology and games, it adds up over time – especially since our family often likes different video games as a part of our family time.

3. Laser Pegs: These light up blocks were a hit with Sean.

4. LEGO Dimensions:
Coming this fall, Lego Dimensions is a video game featuring a variety of characters from various Lego sets. It combines video games and "real life" toys because there are Lego figures and a portal that can be played within the game (like in Skylanders and Disney Infinity video games).

5. Philips ShoqBox:
(I already wrote about this product on my "
CE Week 2015 New York Highlights (Part II) Plus a $450+ Tech Bundle Giveaway
" post.)

6. Pixels Movie:
While I haven't seen this summer movie about aliens intercepting video feeds of classic arcade games, the premise makes me nostalgic. I LOVED Pac Man when it first came out on Atari. I would stay up late at night night in the summer with my siblings trying to master the game. (Donkey Kong and Centipede were other favorites.)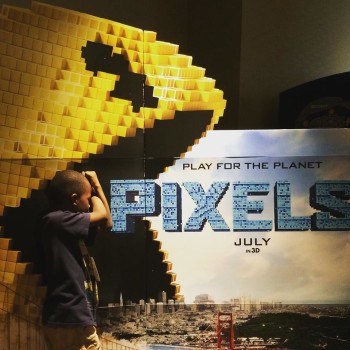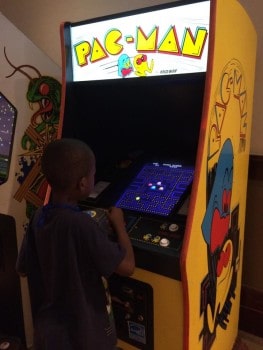 7. WWE:
Mark Henry was one of the wrestlers in attendance who spoke to the kids about bullying. He is the perfect person to talk about the topic because he really is a "gentle giant". He and his wife were neighbors when my family lived in Harlem. I remember being impressed with how sweet he was with the young kids at things like birthday parties for his young son and even local library story times. (You can tell a lot about a person by how kids respond to them…and kids were comfortable with Mark Henry.)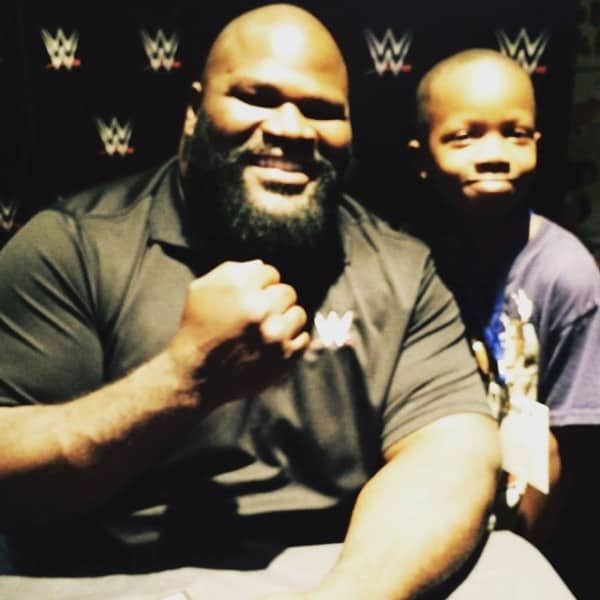 In any event, we had a great time. Thanks KidzVuz!
Disclosure: This KidzVuz event was for bloggers and we received gift products from some of the sponsors. As always, all opinions are my own.