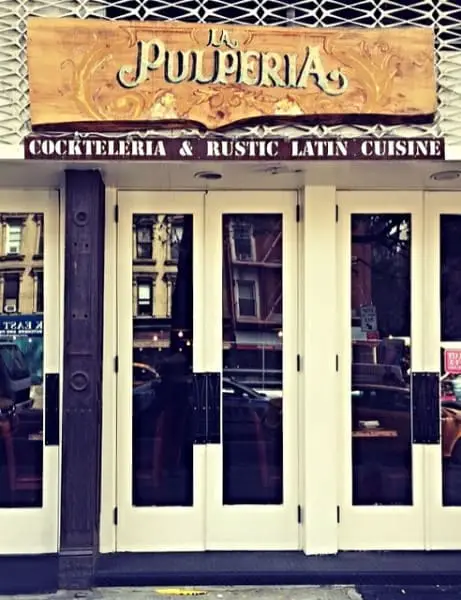 There are two things that most of you already know about me.
1. I love to eat wonderful food.
and
2. I love to spend time with friends and family.
That is why when La Pulperia invited me and a guest to receive a complimentary meal and cocktails at their restaurant, I did a quick search on Google to make sure that the Latin restaurant had good customer reviews. When I saw that it had great comments, I was quick to say "Yes".
La Pulperia is known for its great Latin dishes and variety of cocktails. While I love to eat,I don't drink a lot of alcohol. I do like to enjoy an occasional cocktail when I'm out with my girlfriends though, so I invited my friend Glenda to catch a weekday lunch at the La Pulperia UES (the Upper East Side location). We went out to lunch last Friday and had a blast. We went at noon so that I could be back in time to pick the kids up from school. The timing turned out to be perfect. Since the restaurant opens at noon, I had a chance to take some photos of the restaurant without disturbing anyone else and we had excellent service and food.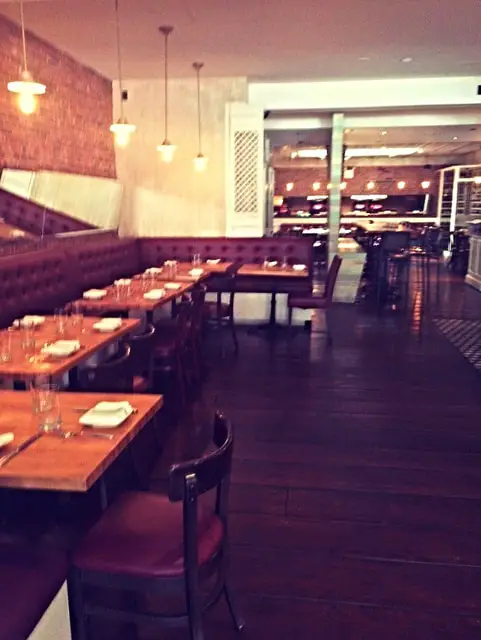 We started off with a handcrafted cocktail. As I normally do, I asked the waiter what was the sweetest drink that they had on the menu. He gave me a few options and I ended up going with the "Lovers Lane" drink. A combination of Leblon cachaca(?), prickly pear, agave nectar and fresh lemon juice, the drink was perfect. It even had a little flower petal on top! Initially, Glenda asked for a margarita but our waiter encouraged her to try something a little different and recommended the "El Chilango" (La Pitaya tequila, Cointreau, tamarind, La Pulperia's spicy sauce and Habanero salt) instead. Although Glenda was hesitant at first because it was a spicy and sweet drink, she actually ended up enjoying the spiciness of the drink.
Next, we were served a sampling of the dishes from the menu. We started with El Salmon Brûlée and Taquitos de Longosta. My favorite was the salmon. I'm a huge fan of crème brûlée but I had never enjoyed a savory brûlée before. The dish also had a little sweetness with the little strawberry & ginger leche de tigre sauce that was on it. I could barely get enough of the sauce. The taquitos were also excellent and they were Glenda's favorite dish.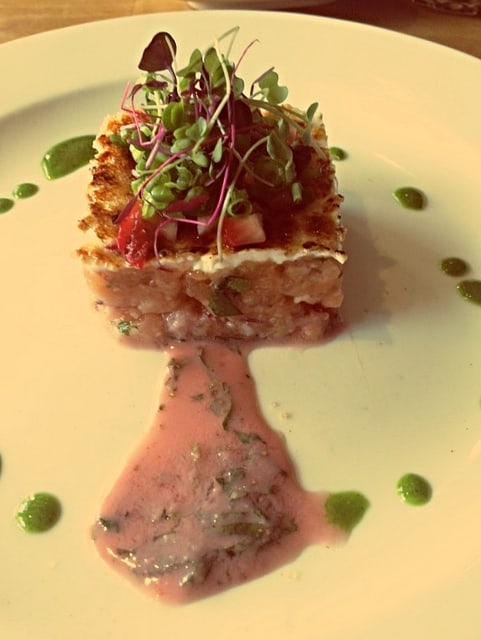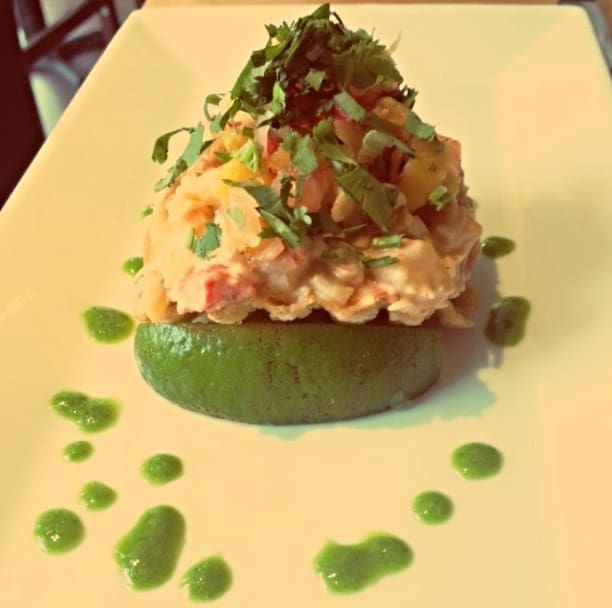 Then, we were served some lunch sandwiches with fries and a salad. The poor salad was fine but we only ate a little bit of it in order to save room for the rest of the meal. The fries were amazing. They were some of the best fries that I've ever tasted. I'll go back to La Pulperia again simply for the fries! The Choripan (home made chorizo) was also stellar. I'm not even a sausage fan but I devoured it. The Milanesa (Latin-style country fried steak) was the only "miss" of the meal. I'm not a super fan of steak anyway so you can take my opinion with a grain of salt.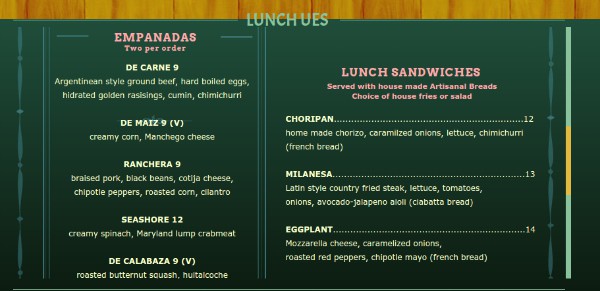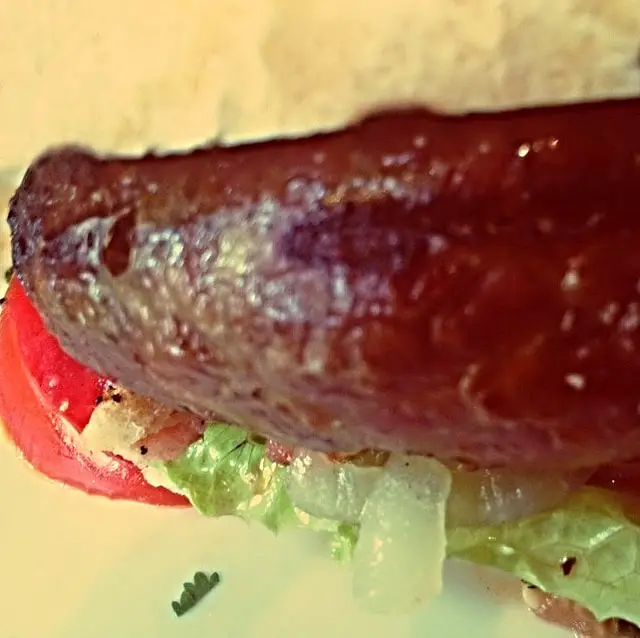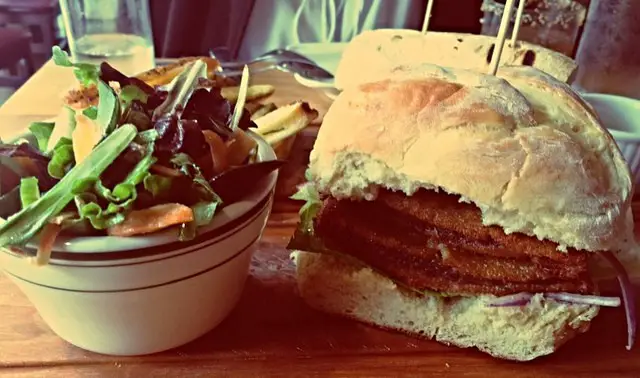 Fortunately the meal ended on a spectacular note when we were brought a crème brûlée as dessert. It was the perfect ending to a wonderful meal.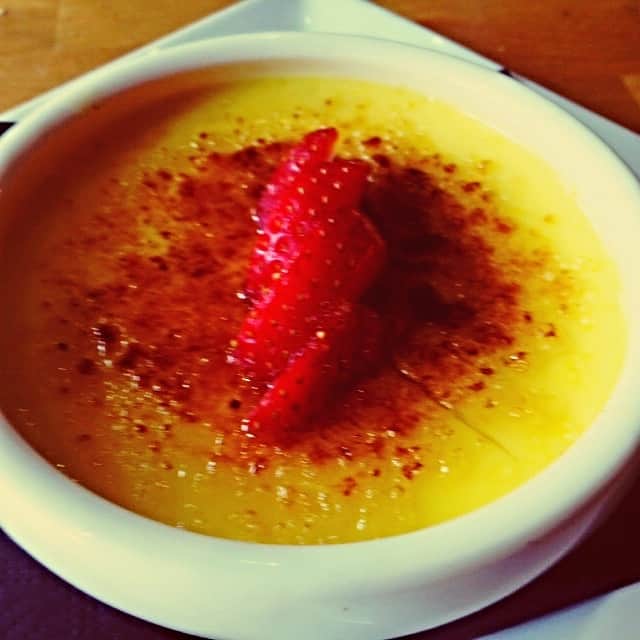 I think that La Pulperia UES is a great restaurant for a Latin lunch and special cocktail…especially if you live on the Upper East Side. I plan on taking my husband Reggie there so that he can have the Choripan and french fries since he enjoys sausage. Also worth special note is the fact that La Pulperia offers several vegetarian pescetarian (like the El Salmon Brûlée), vegan and gluten free items.
La Pulperia UES
1626 2nd Ave
New York, NY 10028
b/t 84th St & 85th St
Yorkville, Upper East Side