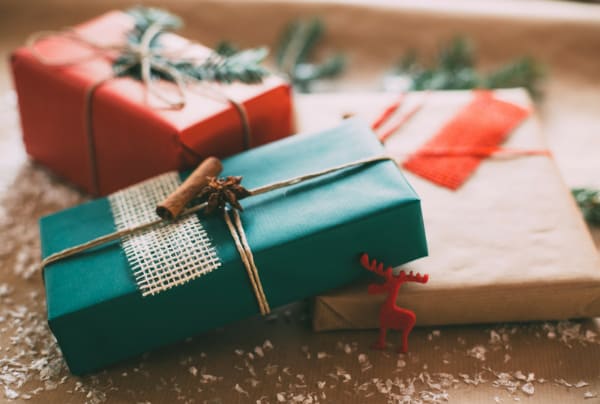 At this point, all of my holiday shopping is done. Yay! Before I "technically" finish work for the year, I want to share some thoughtful last minute gift ideas for moms. (I say "technically" because I will still send my soul food recipes draft off to be formatted, redo this MitC website with the Pantone Color of the Year 2017, and do my work plan for the first quarter of 2017 next week. That's all "fun stuff" though.) Anyway, I think that in order for gifts to be thoughtful that you actually have to think about the recipient. What do they like or love? What would they enjoy? Gift-giving isn't about what is convenient for the gift-giver. Rather, it is what will put a smile on the recipient's face. If you don't know, then ask someone who is close to the recipient…or even ask the person for a few different ideas.
Personally, I try to listen and take notes regarding what people mention that they like during our interactions throughout the year. Then, it's easier to pick out gifts for them. For instance, if "someone" (cough Reggie, Michael, or Sean) wanted to get a last-minute gift for a mom like me, then the following gifts would be very thoughtful…
1. Clothing or (even better) a gift certificate to one of my favorite clothing stores: LOFT, Banana Republic, and Ann Taylor are all great picks. Riders by Lee recently sent me a pair of their new Skinny Bounce Back women's jeans after a blogging event. They are super cute, comfortable, and affordable. I could use a few more pairs of those jeans.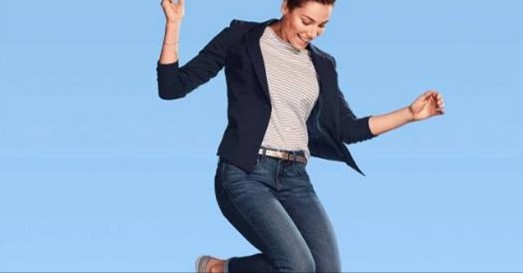 2. Paper Products: I am in love with all types of paper – journals, calendars, thank you notes, cards, and such. Poppin is my playground. (I order myself monogrammed notebooks from them each year.) I also appreciated the 2017 Mindfulness Coloring Engagement Calendar that its publisher sent for me to try out. "Peace" is going to be one of my main focus points for 2017 and coloring just might help.
3. Pampering gifts
: I'm pretty particular when it comes to facial products, but I love body scrubs, lotions and spa days.
4. Books or a gift certificate to a bookseller like Amazon or Barnes & Noble: I love books and I have a long list of ones that I want to read in 2017. (That will be a separate post in January.)

The ONE Thing is the first book on my list for 2017
5. Charitable Gifts:
In reality, I have everything that I need plus much of what I want. As such, I would love it if one was to give a gift to
God's Love We Deliver
instead.
6. Technology Gifts: An Apple MacBook Pro or iPhone 7 Plus would be awesome. I would want them for my birthday instead of the holiday season, though.
7. Gift Cards:
Some moms don't like gift cards, but I do. Gift cards to favorite restaurants, movie theaters, and Starbucks (yes…Starbucks!) would all be gratefully welcomed!
In any event, I hope that all of you receive thoughtful gifts during the holiday season.
Happy Hanukkah, Merry Christmas, and Happy Kwanzaa!
{Top post image credit: Canva}