This is my favorite giveaway of the year…
If you know of a mom who might need some help making the holiday season special for their little one, enter her to win either a Radio Flyer's #46 Classic Lights & Sounds Trike or a set of American Girl's Bitty Twins Dolls.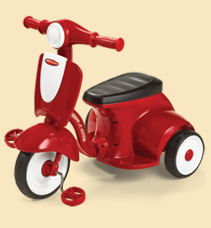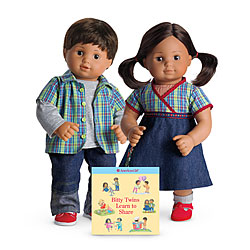 This giveaway is open to submissions from everyone. Simply leave a brief reason why you want the mom to win (you don't have to name names) in the "Comments" section below or in an email to [email protected] with "Charitable" in the Subject line by November 30th. Be sure to indicate which gift you'd like for her to win.
Please note that the two winners will be chosen by a random number drawing. (I'm too sentimental to be objective!)