This past year, my family has officially become a "gaming" family. As long as we also do other active and mentally stimulating activities outside of the Wii and DS, I'm okay with that. So, here are my top 8 video game picks:
1. Active Life Outdoor Challenge: I reviewed that here.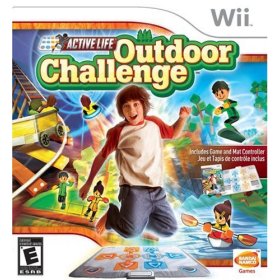 2. Carnival Games: This game was included as one of my Favorite Things for April after we bought it for Michael's birthday in March. I wrote: "I like this Wii game that my son received for his birthday. Of course he beats me at many of the games (he has incredible hand-eye coordination!). I don't take it personally though — he beats most visiting adults! The only thing that I don't like about this software is that you can't choose a black or brown character to represent you like with the other Wii games. They need to change that. Other than that, it's really fun. (Be forewarned that the carnival game "hosts" talk a lot of trash when you miss/don't win at games.)"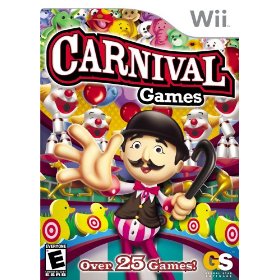 3. Celebrity Sports Showdown: You can read my review here.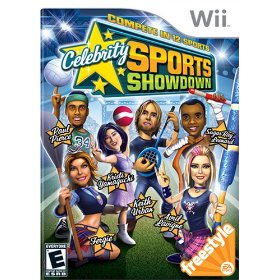 4. EA Sports All-Play: Back in June, I was able to preview this new line of sports games. I really like them because they have various levels so that both young kids and experienced adults can enjoy the game. So far, there are five different games in the series (golf, 2 football games, basketball and soccer). Recently we have been playing with the basketball game (my husband will be writing a review of it soon). Our schedules have been so full that we haven't taken the time to figure out the various levels yet. We've mainly been playing, 2-on-2 at the beginner level (basically, you just point the remote when you want to pass or shoot). We're superstars in this mode…I haven't lost a game yet! (I'm sure that I'll be "humbled" as we go to higher levels of play…)

5. Guitar Hero: I had the Guitar Hero III: Legends of Rock game at home. (I recently gave it away in anticipation of getting the new Guitar Hero World Tour which I previewed back in August.) Both games are great. The World Tour one just has a little more variety and features. With either choice, you'll have a blast "rocking" (really, even when you're not good – there are easy levels that can fool you into thinking that you are!) It is fun to play alone, but it's also a fun party game. You'll see…there's a rocker waiting to get out of most of us. (Just note that you might need to get earplugs.)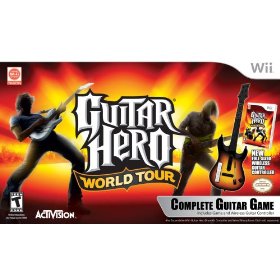 6. Mystery Case Files: MillionHeir: I reviewed this DS game here.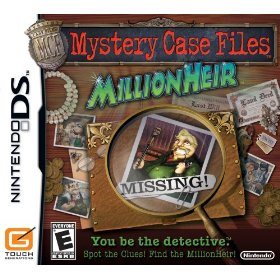 7. Wii Fit: I've shared tidbits about this game in various posts. It's one of my favorite Wii "games". It's a great addition to your exercise routine, because it offers both a body test and fitness training. With the body test, the system measures your center of balance, your BMI/weight and how well you control your body. (It's encouraging when you're sticking to your routine, but not so much fun when you don't. For instance, I ate a lot a couple of weeks around my birthday and gained a couple of pounds. The Wii Fit asked me WHY had I gained weight and gave a few options. It's hard to get defensive with a system, so I just had to admit the reason was because I had been eating more and get back with the program!) The training party is fun too because there are a wide variety of exercises (yoga, balance games, strength training and aerobics). The favorite around here (group-wise) is the hula hoop competition – for girls and guys.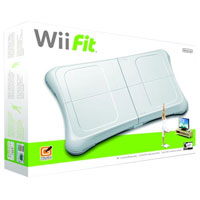 8. Wii Music: I reviewed my favorite family-friendly music game here.