My son Michael was recently tinkering with our electronics and managed to connect our old VCR. I went and got the old VHS copy of my wedding day from the closet because the kids had not seen it before. After viewing the video, the kids mentioned, "Dad, you look the same." followed by "Mom, you look the same too…sort of." They had a point…
Wedding photo (June 15, 2002)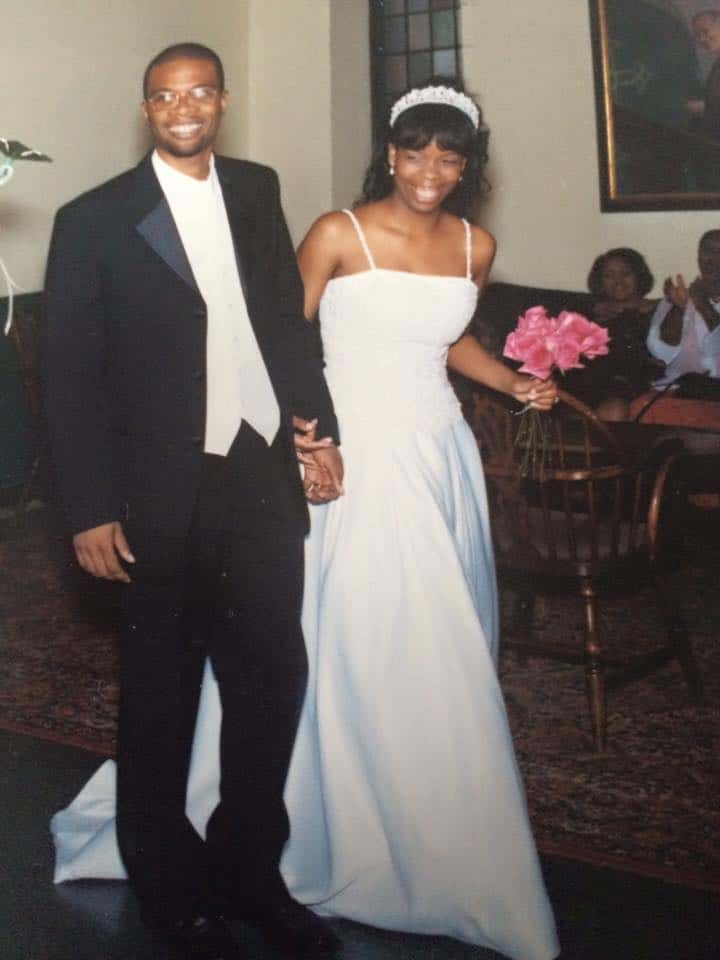 Marrieds Retreat photo (February 18, 2017)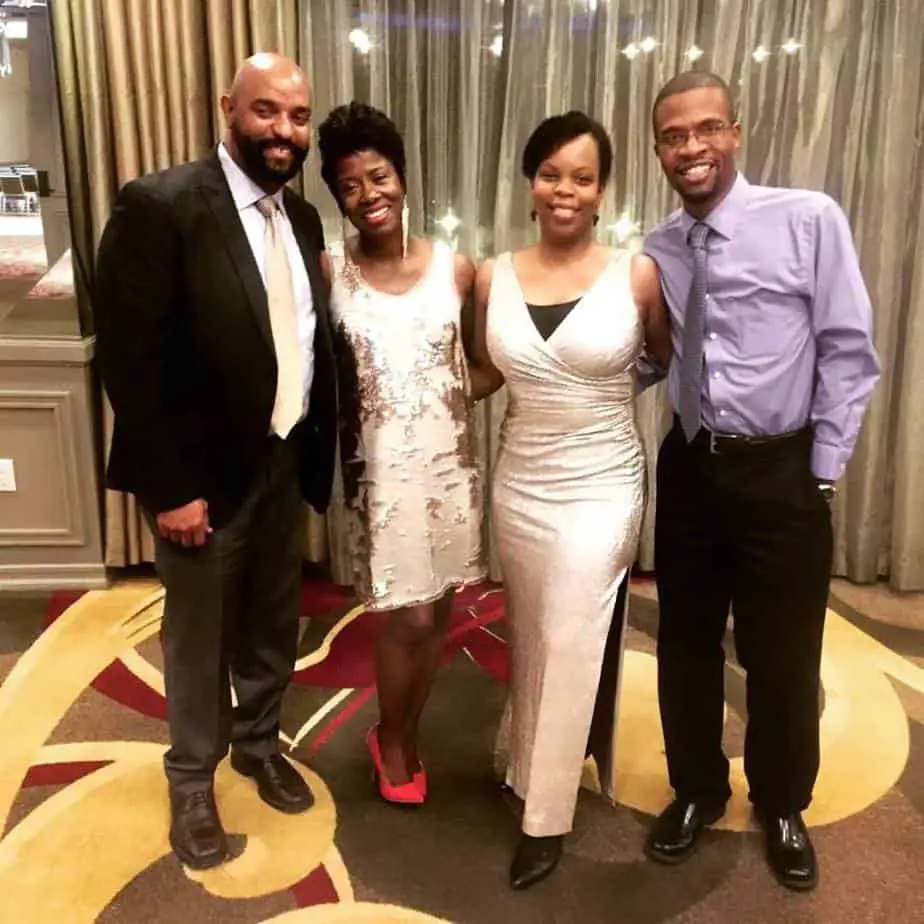 I'll admit that I'm "thicker" after almost 15 years of marriage and giving birth to 2 kids. My health is great (according to my doctor) and my husband appreciates the extra pounds, BUT I'm thinking long-term. I don't want to be overweight or obese in the future, so I need to make some fitness adjustments now. I examined the five pillars of fitness (sleep, hydration, minimizing stress, exercise, and nutrition). The first four are relatively easy for me, so I'm focusing on nutrition.
Overall, my family eats pretty healthy and save the splurge foods for weekends and special celebrations. That works fine for "my guys" but I need to do more. I did some research and it seems as if most of my girlfriends who are in the 40+ club have had the most success by following no-to-low-carb eating plans. No carb is not an option for me. I enjoy food too much for that. I can do a low-carb lifestyle, though. I just have to be more mindful of the carbs in different things. For example, I'm going to have to say "Good-bye" to the only coffee that I enjoy (Starbucks caramel frappuccinos, extra caramel) for a while. Sniff.
Since I just finished reading The ONE Thing book, my "one thing" for the next 66 days is going to be "eating x or less grams of carbs a day". (I'm not going to say the x number because I think that people should make that decision individually based on input from professionals. I am not a fitness professional.) I will say that I'm not trying to achieve "ketosis" though, so I'm definitely eating more than 20 grams of carbs a day! In theory, 66 days is the approximate time that it takes for a habit to kick in. I have my calendar on the refrigerator so that my husband and sons can keep my accountable. I'll update this post with my observations at the end of 66 days (May 20th – the day before my 44th birthday).
Wish me self-control. For instance, I won't be having my favorite nachos movie snack at an advanced screening that I'm attending tonight. The horror! 🙂 (I know…first world problems!)