How was your Mother's Day? Great, I hope. I had a wonderful day. It started with my guys bringing me gifts and breakfast in bed. After church, we had a quick snack at Chipotle's, because I have been in a Mexican food mood since Cinco de Mayo. Later, we met up with Reggie's family for a group Mother's Day dinner.
Last week, I had spoken with Consumer Reports regarding what moms want for Mother's Day. You can read what I said on their Is it okay to give mom a vacuum cleaner for Mother's Day? post. One part of my commentary that wasn't included in the piece was this note:
***Of course, the things mentioned above are presents that are wished for from the adults in moms' lives. Anything that our kids give us – handmade cards, poems, paper flowers, handprint gift items, etc. – are always appreciated and valued above and beyond everything else. (No, really!)***
In keeping with that comment, below are my most precious (besides my kids, of course) Mother's Day gifts…
-A card from Michael (I love that they used their paint-covered fingers to make the flower petals.)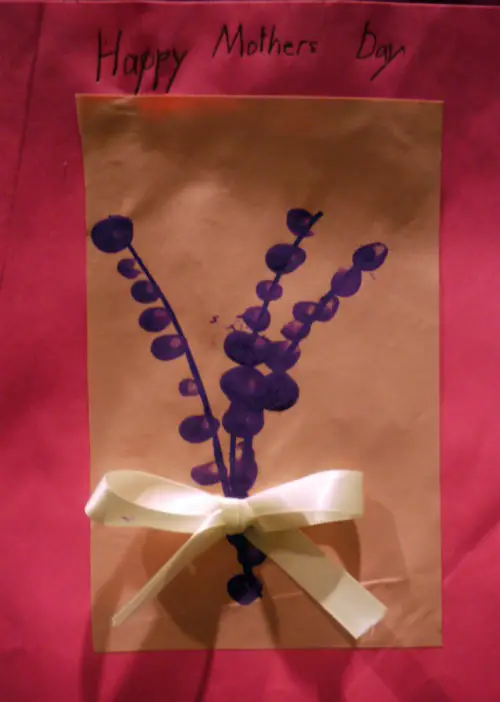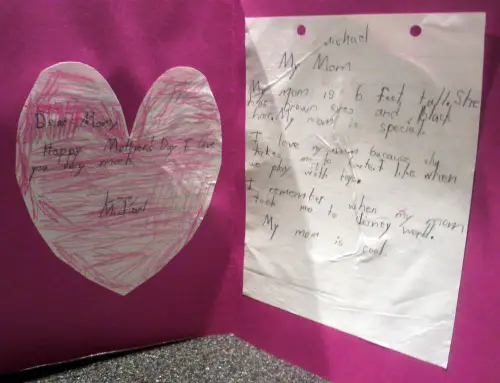 -Paper flowers from Sean (He was so pleased that he was able to make the flower at the top of this post as a gift of his own for "Mommy".)
Being a wife and mom truly is a priceless gift!