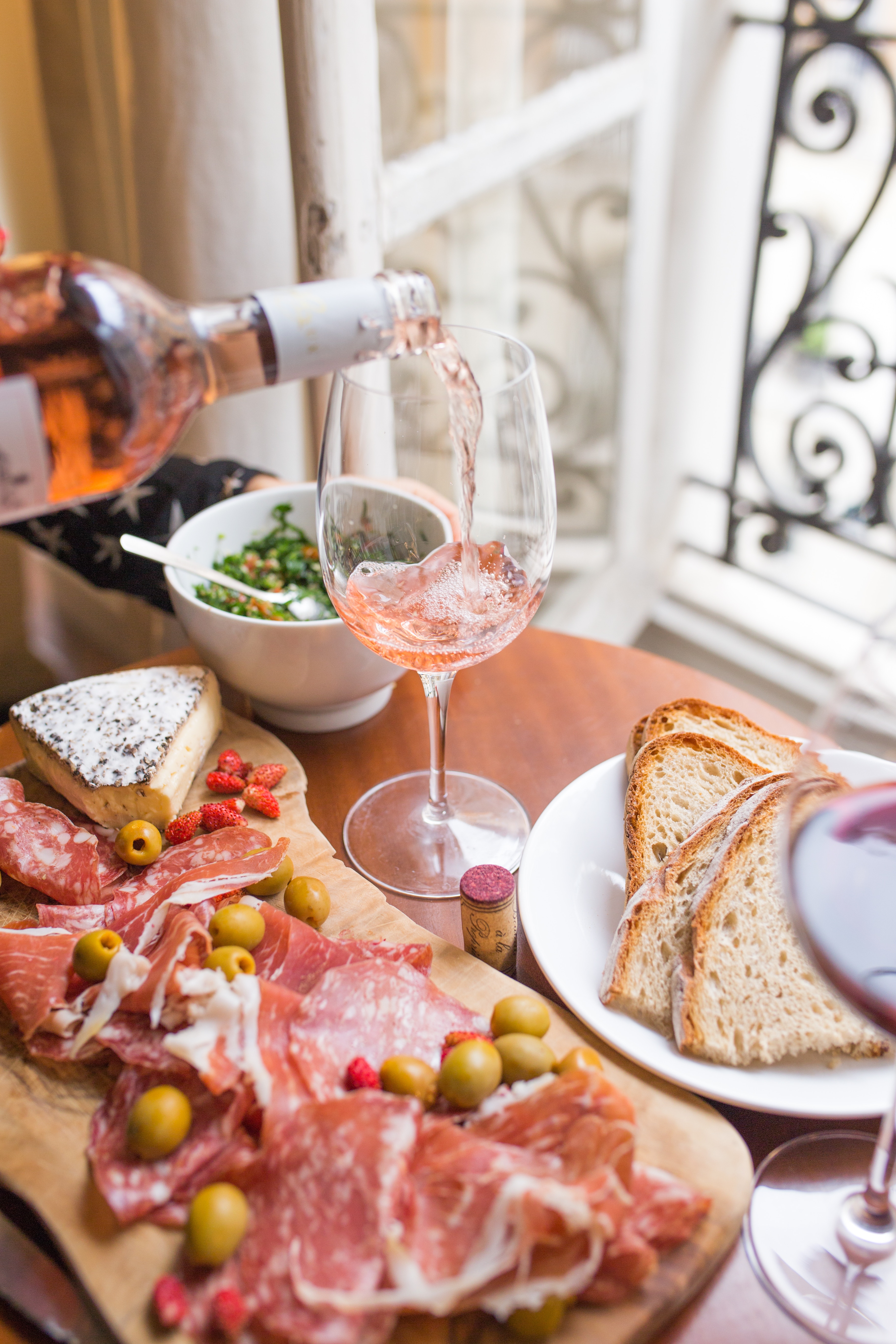 Last Friday, I attended a media preview of the Cheeses of France pop-up cafe down on Bleecker Street in Manhattan. While there, I was able to sample some amazing dishes with a French "flair". My favorite was the macaroni and cheese and I will be sharing that recipe (along with a video of Top Chef contestant Ash Fulk preparing it at the event) later this week. After sampling a variety of cheeses, watching a food sculptor named Krai create cheese "art" and seeing a demo of a cheese dish, I left channeling Steve Urkelish by the end of the night: "Got any cheese?"
In any event, I picked up some great tips on pairing cheese with food and wine courtesy of the Cheeses of France…
Pairing Cheese with Food
Include figs, blackberries, golden raisins, and dried apricots for a sweet, exotic complement.
Add a healthy crunch with a variety of nuts.
Go gourmet with quince paste, plum butter, or chutney on the side.
Drizzle a little honey on pungent cheeses for a dash of sweetness.
Offer toast points, fruit and nut crostini, or thin slices from a baguette.
If serving crackers, select mild styles that won't compete with the cheese.
Slice apples or pears into thin wedges and arrange with selected cheeses.
Pairing Cheese with Wines
French wines, red and white, from the same region as your cheeses are a natural choice. But there are many options from other countries, so experiment!
In general, pair a mild cheese with a lighter, milder wine and a more robust, stronger cheese with a bolder wine.
With triple-crèmes, sparkling wines work well, or light to medium reds made with Gamay or Pinot Noir; and whites made with Pinot Blanc or Chardonnay.
Coated-rind cheeses like Camembert and Brie pair well with light to medium reds.
Wash-rind cheeses like Epoisses, Livarots, and Munsters pair well with medium-bodied, sweeter whites; and reds such as Grenache blends.
Firmer pressed cheese like Tomme de Savoie goes well with medium to full-bodied whites or light to medium reds. Sweeter wines can pair well too.
With bleus, sweeter wines work best. Ports, Madeiras, Sauternes, and sherries made with Moscatel or Ximenez work well, or for red try Cabernet Sauvignon. Even some Chardonnays can be successful.
Beer, cider, coffee, and liqueurs can also complement French cheese.
{Post Image Credit: Photo by John Canelis on Unsplash}