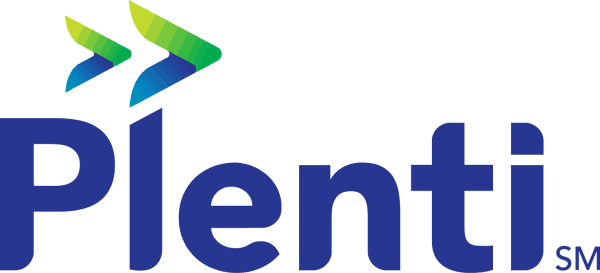 Memorial Day 2015 was on Monday, May 25th. Most importantly, Memorial Day is a holiday to remember those who died while serving in our country's armed forces. As a daughter, sister and aunt of three generations of military men, I am definitely grateful to those who have sacrificed their lives for our freedoms. Fortunately, we can both remember this and celebrate the lives that we are fortunate to have as a result of the sacrifice of others simultaneously!
Memorial Day was also the unofficial start of summer. (Yay!) When I think of Memorial Day, I think of Memorial Day gatherings and sprucing up my home for the warmer weather. That is why I was excited to try Plenti, a new rewards program for which I am a brand ambassador. I immediately knew I wanted to test it out by shopping at Rite Aid for a Memorial Day gathering that my family was co-hosting this past weekend, and shop at Macy's for a new bedroom set.
Memorial Day Sales Shopping at Macy's
The great thing about the Plenti rewards program is that it allows shoppers to earn and redeem rewards points across some of their favorite brands. You can earn and redeem rewards points whether you shop in partners' retail stores or online sites. (I do a combination of both.) Although American Express operates the Plenti program, it is free to join and you can use any payment method (cash, debit, credit, etc.) for your purchases that you like. Once you earn points, you can then redeem them for cash back at Macy's or any of the other partners – AT&T, Exxon, Mobil, Nationwide, Rite Aid, Direct Energy, Enterprise and Hulu.
Since home goods are some of the Best Things to Buy at Memorial Day Weekend Sales according to Kiplinger, I went online to Macys.com to see what was available. Macy's always has a lot of great Memorial Day sales…and this year was no different. When I went to the macys.com site, the option to join Plenti and earn double points during the Macy's Memorial Day Sale (May 20th – 25th) popped up. I actually signed up for Plenti through the links on the Macy's site. It was very simple and user-friendly.
The bedding in our room has looked a bit "blah" since there was an unfortunate incident with my last beloved bedding set. (I have a "thing" about getting new bedding each year. It makes me happy.) Anyway, I narrowed my choices down to two options and asked my Facebook friends which option they liked best – A or B.
Both options received several votes, but my husband Reggie got the final vote and we decided to go with option A. Once I put the bedding (along with the matching sheets and curtains) in the online shopping bag, I began the checkout process as usual. My Plenti card was linked and I was finished. I received over 50% off due to Macy's Memorial Day Sale and double points on my Plenti card. Yes!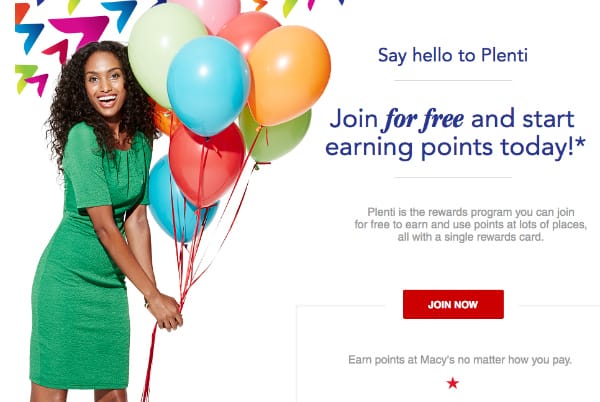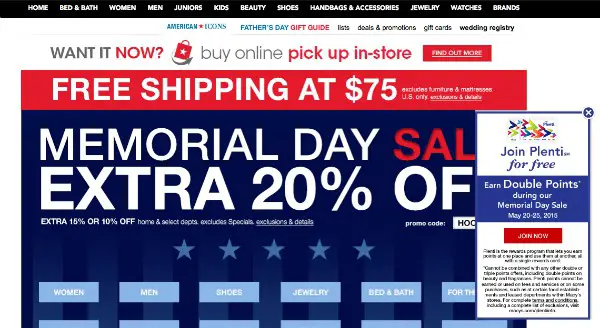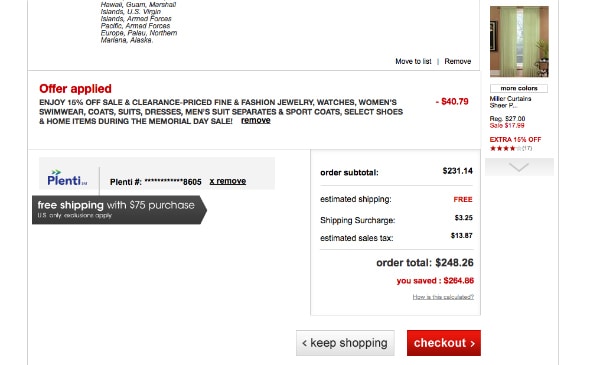 Memorial Day Sales Shopping at Rite Aid
My family celebrated the holiday with family and friends at a Memorial Day barbecue. Since there is a Rite Aid that I shop at near my home, I stopped by to see what they had available. It was fun going down each aisle to see what I should buy. Take a peek:
Get the flash player here: http://www.adobe.com/flashplayer
The first thing that I noticed was that Rite Aid was promoting combining their wellness rewards card (which I already had) with Plenti. Now, in addition to earning wellness+ points at Rite Aid, I also earn Plenti points. Double savings! Sales on sun care products; allergy relief (my allergies are currently in crazy mode!) and summer chairs were just a few of the standouts. You can also check out the Rite Aid Weekly Ad for your local sales.
In any event, I highly recommend that you sign up for Plenti. There really is nothing to lose. It's FREE and you earn points every time that you shop at one of their partners – online or offline. If you currently shop at any of their partners (AT&T, Exxon, Macy's, Mobil, Nationwide, Rite Aid, Direct Energy, Enterprise and Hulu) anyway, you definitely want to enroll at Plenti.com. Why not earn rewards for everyday purchases that you are already making?