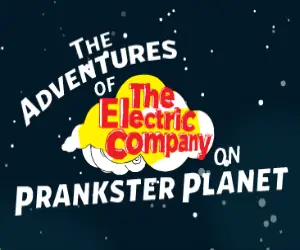 "Hey you guys…"
The Electric Company is one of the shows that it is easy for both Michael and Sean to agree to watch. At 5:00, Sean calls out, "It's time for The Electric Company!" Since the show is educational and I don't have to worry about the content that is being shared, I am totally fine with their shared interest in the show. That is why I was so excited to take them to Manhattan's Sesame Workshop to learn about Prankster Planet 2.0 at a press event earlier this month. It ended up being a great "Camp Coleman" outing. (Reggie and I are "co-directors/administrators/counselors" at this camp that is designed exclusively for our 2 kids ☺.) It was a perfect "camp" outing…
1. There were arts and crafts.
Popsicle stick characters: The kids simply cut out square images of their favorite Electric Company characters and pasted them on the tops of popsicle sticks. Then, they colored background settings on a piece of construction paper. Then, they acted out scenes using their popsicle stick puppets. It was such a simple craft, but the kids really enjoyed it.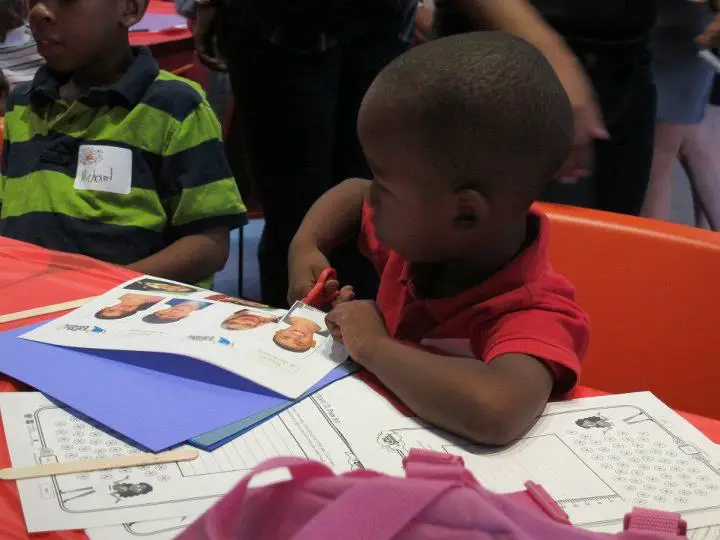 2. There was physical activity.
Sean loves to dance, but he was too shy to dance at the actual event. Rather, he asked for the DVD of the dance that was being looped at the event. (Sorry kid. There's no DVD, but there is a YouTube video, "How to Slide and Drop".)
3. There was technology time.
After previewing a new episode, the kids were able to play the new of Prankster Planet 2.0 web games, Reverse-A-Ball and Wordsuckeruppernator.  (Since they needed to share the computers with all of the other kids, I gave them a little additional web time when we came home too.)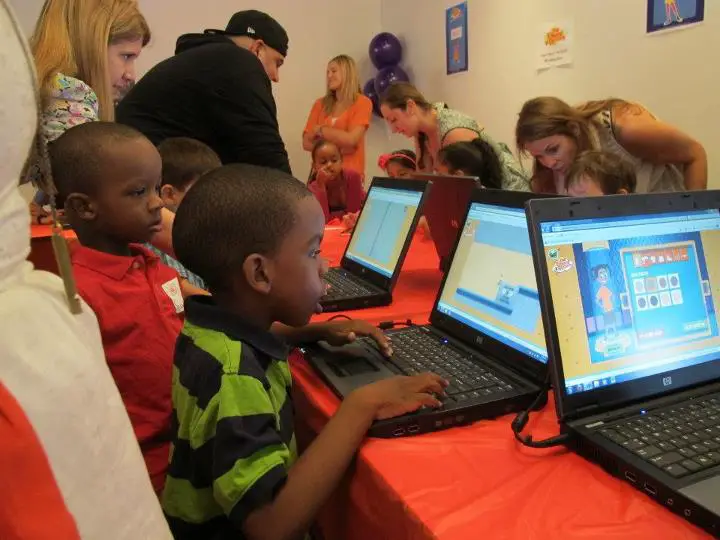 All of the things that I mentioned above are things that any parent can do with their kids. The added bonus, since it was a media event, was the appearances by The Electric Company characters "Shock" and "Manny Spamboni". I love the way that they interacted with the kids and taught them a little rhythm lesson in a fun manner.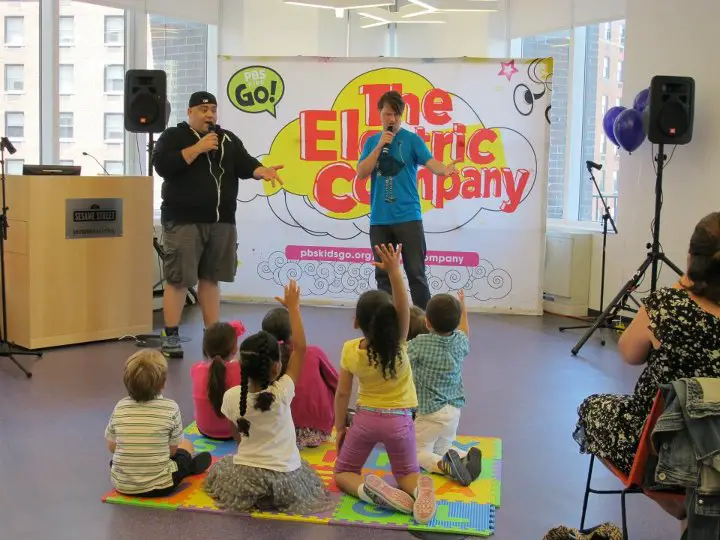 What can I say? Another generation now loves The Electric Company. (I'm personally thrilled about that!)
{Unless otherwise indicated, the images are courtesy of The Electric Company Prankster Planet Party! facebook album}