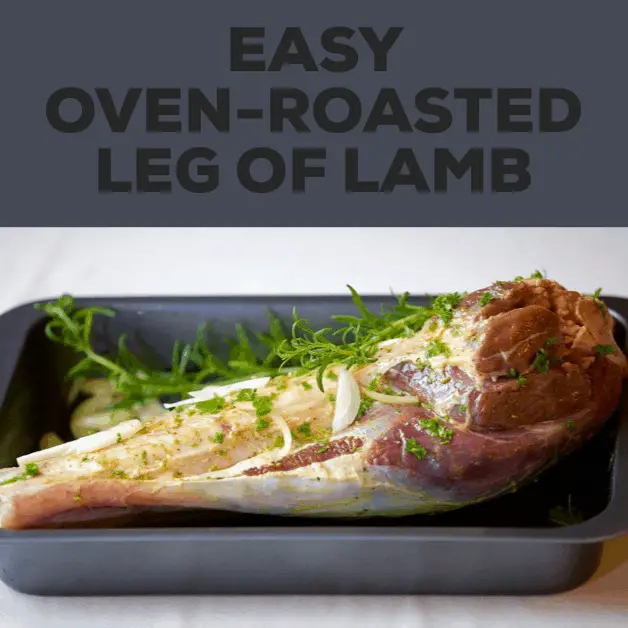 I was really excited about this month's "Cooking With My Friends" post. My friend Mike Petti was going to help me cook a traditional Easter main dish. I was looking forward to his leg of lamb recipe!

A graduate of the Culinary Institute of America (CIA), Mike has cooked at a variety of NYC restaurants and hotels. The Grand Hyatt, Plaza Hotel (one of my faves!), the original Balduccis and Crown Plaza Times Square are some of the establishments that have been graced by Mike's presence.

Unfortunately, my schedule for last week changed and we didn't get the opportunity to meet up. Fortunately, Mike was kind enough to send me his "famous" lamb recipe anyway. I will definitely be cooking with him in the future!
Mike's Roast Leg of Lamb Recipe
Roast Leg of Lamb Recipe
(8-10 Servings)

Ingredients:
1 8-10 lb Leg of lamb (bone in or out)
1 tablespoon lemon juice
3 large garlic cloves minced
2 tablespoons olive oil
1/2 bunch fresh oregano chopped
1/2 bunch fresh thyme chopped
1/2 bunch fresh rosemary fine chopped
1 tablespoon fresh chopped mint
salt and pepper (to taste)
Directions:
Combine the lemon juice, garlic and olive oil together and brush the mixture on the leg of lamb. Sprinkle the rest of the herbs and the salt and pepper all over the lamb. Cover the lamb and place it in the refrigerator so that it can marinate overnight.
When you are ready to cook the lamb, preheat the oven to 375 degrees. Place the leg of lamb on a roasting pan with a wire rack. (If a rack isn't available, you can simply place the roast on a bed/layer of fresh mint.)
Roast the lamb in the uncovered pan for one and a half to two hours. (If you are using a meat thermometer, 135 degrees means that the lamb is cooked "medium".)
Remove the roast from the oven. Cover it and let stand 15 minutes before slicing it.
In any event, I hope that you enjoy this oven-roasted leg of lamb recipe. If you celebrate Easter, what are some of your favorite staples for Easter dinner?
You Might Also Like
{Post image courtesy of TJENA}