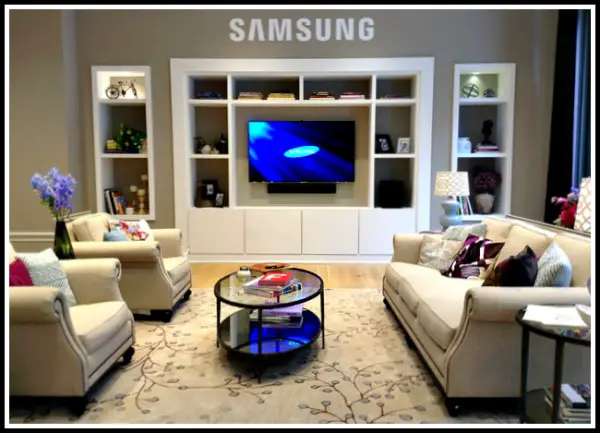 Last week, I visited the Samsung House in Soho as a guest and was able to see many of Samsung's new home appliances. Open only for last week, the two-floor space featured a fully operational kitchen and laundry room filled with Samsung's new products. Hilary Farr (home designer and host of HGTV's "Love It or List It") did a wonderful job collaborating with Samsung on the home décor.
While there, I was treated to a special, cooking session with Chef Leah Cohen ("Top Chef" alum and chef at NYC's Lower East Side Southeast Asian restaurant Pig & Khao) that she prepared using a Samsung refrigerator and electric stove. (You can read more about that experience – along with getting a couple of the delicious recipes – over on Foodie City Mom.) You can see the photos that I took at the Samsung House below:
Get the flash player here: http://www.adobe.com/flashplayer
The Refrigerator with Automatic Sparkling Water Dispenser was the standout appliance for me. The adjustable storage and FlexZone drawer (a small drawer between the refrigerator and freezer compartment that can be set at various temperatures) are especially helpful components. Also, even though I don't especially like sparkling water, I know a lot of people who enjoy drinking it. That is why the refrigerators sparkling water dispenser is another plus.

Have you ever owned any Samsung appliances? If so, what did you think? Do any of the new options appeal to you?