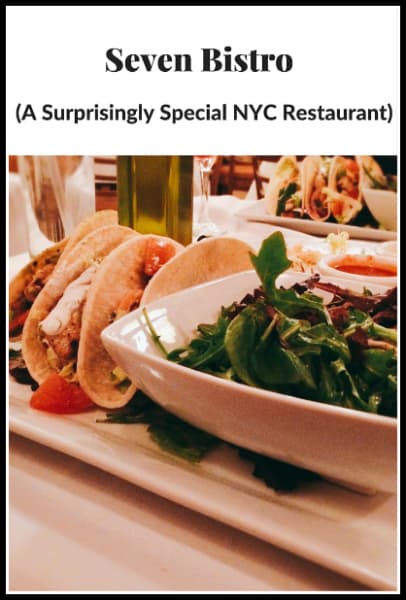 Juggling ministry, marriage, motherhood and making money (work) can be a bit much on some weeks. A couple of weeks ago was such a week. Then, I had lunch with one of my "angel" girlfriends at Seven Bistro, a restaurant near Penn Station. My friend took me to lunch, showered me with gifts (even though it was not my birthday) and reminded me of whom I am on my best days. I hope that all of you have wonderful friends who refresh you at just the right time – like my friend Tia. We all need great women in our lives.
Tia has impeccable taste so I knew that her restaurant pick would be special. Seven Bistro was definitely a pleasant surprise. I have visited the Penn Station area of Manhattan often, so I'm sure that I have walked past this spot many times. I just never thought about going inside. That was my loss. The decor at Seven Bistro was simple but upscale. The service was warm and friendly. (I especially appreciated that the waiter didn't hover/gave us our space. We needed that time to catch up!) The food and drinks were also excellent.
Tia and I both love the color pink, so we started off with Pink Lady cocktails (X-Rated Fusion Liqueur topped with Prosecco). The drink was perfect for me because it had a fruity taste and wasn't too strong.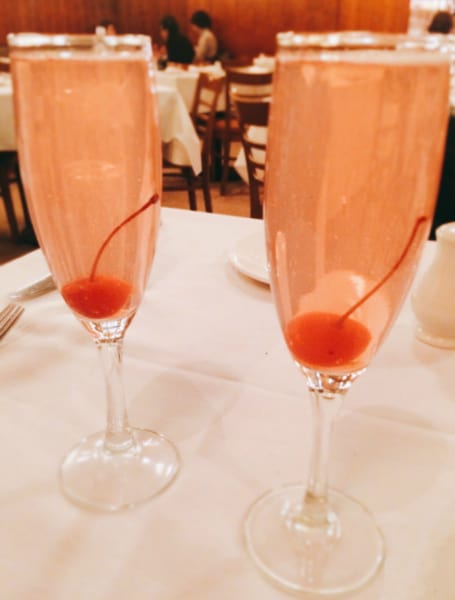 Then, we shared a small plate of Lemon Spiced Calamari. I love calamari when it is fried just right. This serving was perfect and the two sauces – basil and Pomadoro – were great dipping sauces.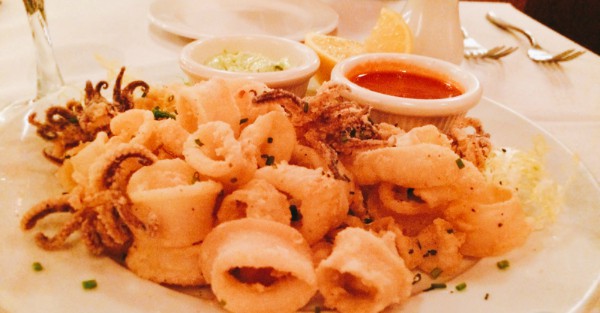 We ended our meal by each of us ordering the Blackened Fish Taco dish. The three grilled Mahi Mahi tacos were served with a small salad. The combination was fabulous. It was so filling that I could only finish two of the tacos though.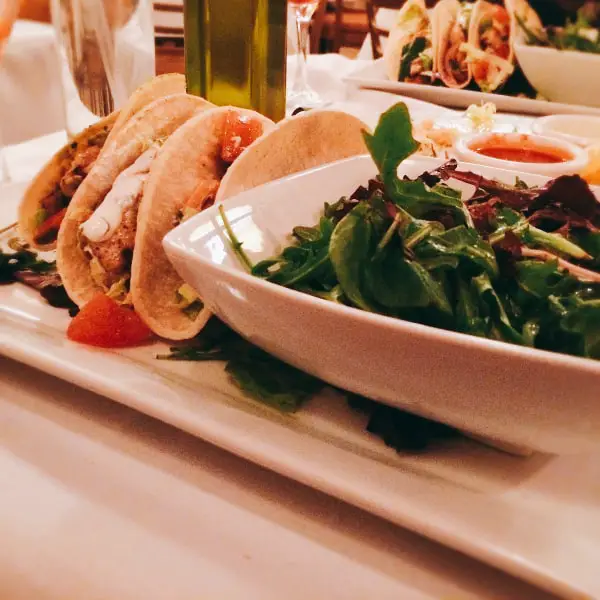 (You can get the full Seven Bistro Menu for lunch on the Lunch at Seven Bistro page of the restaurant's website.)
In any event, I had an amazing time at Seven Bistro. It was a surprisingly special restaurant. I will definitely visit this spot again.
Seven Bistro NY
350 7th Avenue
New York, NY 10001
(212) 967-1919