[clickToTweet tweet="Don't let fear stop you from doing the thing you love. #SINGMovie" quote="Don't let fear stop you from doing the thing you love." theme="style3″]
SING opens in theaters today (December 21st). If you haven't heard about the movie yet, you can see the SING movie trailer below:
Sharon, a Mom in the City mom team member, was able to see an advanced screening of Illumination's SING movie along with her family. (The cast of the animated movie includes Scarlett Johansson, Matthew McConaughey, and more.
Sharon's SING Movie Review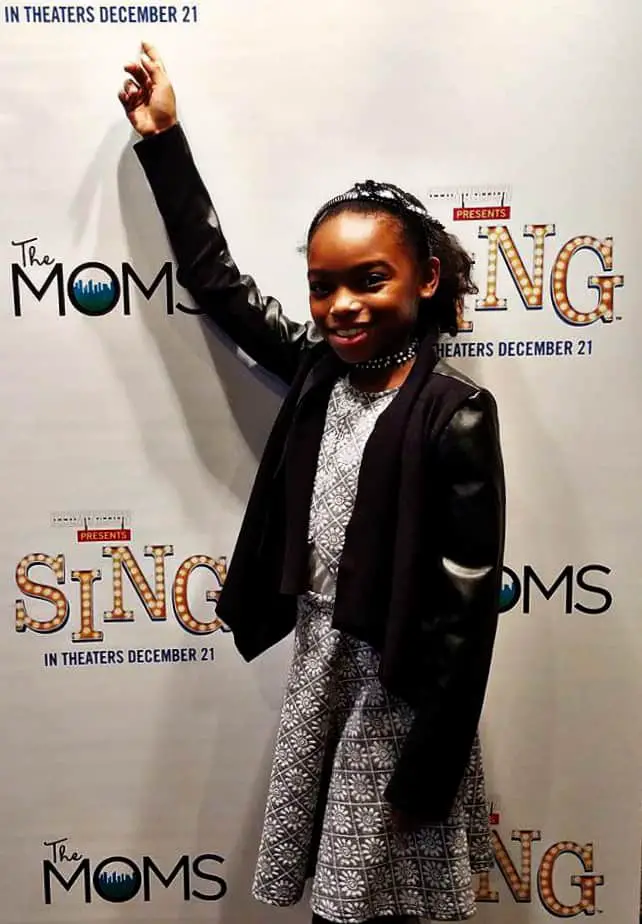 The SING movie is entertaining for both adults and children alike. One of the driving messages in the movie is encouraging everyone to not give into fear but to do what you love. Mr. Moon, the main character, always quotes:
You know what's great about hitting rock bottom? There's only one way left to go, and that's up!
The fact that the main character's last name is Moon further drives home the theme to reach for the sky. My daughter Isabel's take on it was that there was a message for kids to "keep following your dreams no matter what people say". She experienced a series of emotions throughout the movie. (Spoiler) She felt joyful when the gorilla's father broke out of prison just to let him know that he was sorry for not believing in his love for singing. As a performer, Isabel also identified with Meenah, the elephant, who conquered her stage fright and sang like no one was watching.
Overall SING is a must see!