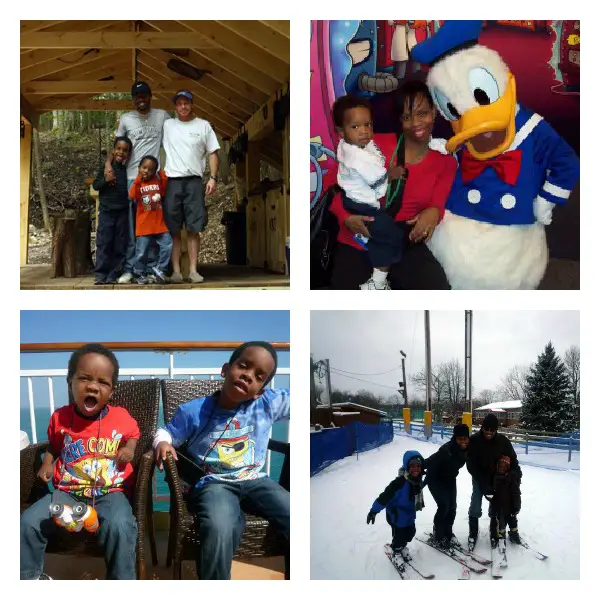 It was great to meet and learn from Kyle McCarthy of Family Travel Forum and Eileen Ogintz of Taking the Kids when I attended the first Family Travel Conference last year. As such, I was delighted to be included when Kyle asked me to participate in a campaign focused on Spring Break Ideas.
Spring Recess is March 25th to April 2nd for NYC public school students this year. While that is still a couple of months away, it's important for us parents to start planning now before popular vacation spots are all booked. (Also, you can usually get the best deals when you book your travel far in advance.)
My family actually began to think about our 2013 travel hopes at the end of 2012. At the end of each year, we come up with a list of things that we want to "have, do, be and make" in the upcoming year. (We also added a "generosity project" to our plans for 2013, but I'll tell you more about that in a later post!) Travel fell under our "do" list. We usually take turns deciding what the "big" family trip will be. Although 2013 was supposed to be my year to choose, the rest of the family vetoed that since I went on a trip to Paris with my mom last year. (Fair enough!) In any event, below are the top four places that my family would like to visit for Spring Break or in the near future:
Hawaii: It just looks like a beautiful place to visit.
Williamsburg, VA: My family lives less than an hour away, so we would accomplish two main goals (visiting family and having fun) in one trip.
A Disney Cruise: We have been to Disney World in Florida a couple of times and we have been on a cruise before. We envision merging the two together would equal vacation "heaven".
Short, nearby trips (i.e. Bear Mountain, Boston, Philadelphia)
Have you already made plans for Spring Break? Either way, I highly recommend that you read about more great spring break vacation ideas over at the Sun, Snow and Sea Spring Break 2013 Vacation Ideas special section on the Taking the Kids site. After reading their suggestions, I added some new places (SeaWorld Orlando, Washington, DC, and Great Wolf Lodge) to our family travel list!
{Disclosure: I was compensated for contributing to this campaign, but (as always) my thoughts and opinions are not for sale.}