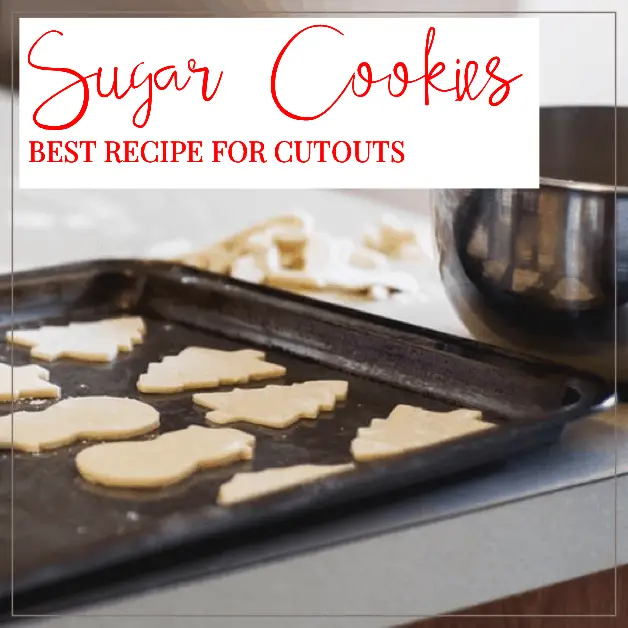 I was not happy when the sugar cookie recipe for cutouts that I used  last week did not turn out as planned. When I mentioned that fact on Facebook, several friends came to my rescue. 
I have mentioned my friend Mike (who happens to be a chef) before on this blog. He immediately sent me his classic sugar cookie recipe for cutouts recipe. I kind of have a pattern in my head now in regards to making cookies, so I used his ingredients and my pattern. The combination came together beautifully to make some really delicious cookies.
The cookies were so good that Sean made us stop eating them so that we could save some for"Santa"…just in case he came by our home on Christmas Eve. Well, Santa Mommy will definitely love them. Enjoy!
Best Classic Sugar Cookie Recipe for Cutouts
Ingredients:
1 stick unsalted butter, softened
1 cup sugar
1/2 tsp salt
1 egg
1/2 tsp vanilla extract
1/4 cup milk
2 cups flour
1 tsp baking powder
Cooking Instructions:
Stir the butter, sugar and salt together in a large bowl by hand.Then, add the egg, vanilla extract and milk to the bowl, blending everything together well.
In a separate bowl, whisk the flour and baking powder together in a medium bowl.
Slowly add the dry ingredients to the wet ingredients in the large bowl, combining everything.
Cover and chill the cookie dough in the refrigerator until it is cold.
When you are ready to cook the sugar cookies, preheat the oven to 400 degrees and line a cookie sheet with parchment paper.
Using a rolling pin, roll out the dough about 1/4″ thick and use cookie cutters to cut your desired shapes.
Place the cookies on the lined sheet and bake them at 400 degrees for 7-10 minutes (until edges start to turn golden brown.)
Cool the cookies, add your desired toppings and enjoy!
Recipe Notes:
-You can make frosting by mixing a small amount of milk with powdered sugar until your desired consistency is reached.
-If you like your cookies a little thicker (like we do), leave the rolling pin in the cabinet. Rather, just roll teaspoons of the chilled cookie dough into small circles in your hands. Put them on the lined cookie sheet and let the kids use their thumb to press down in the middle of each ball. It's so much fun for the kids!
-We used ground peppermint sprinkles to decorate the sugar cookies. I basically let the boys whack a small bag of peppermints with a metal measuring cup until they were ground to the desired consistency.