Thanks to Disney-Hyperion for sending me a prize pack in conjunction with the giveaway portion of this post. Congrats to the winner: Daniel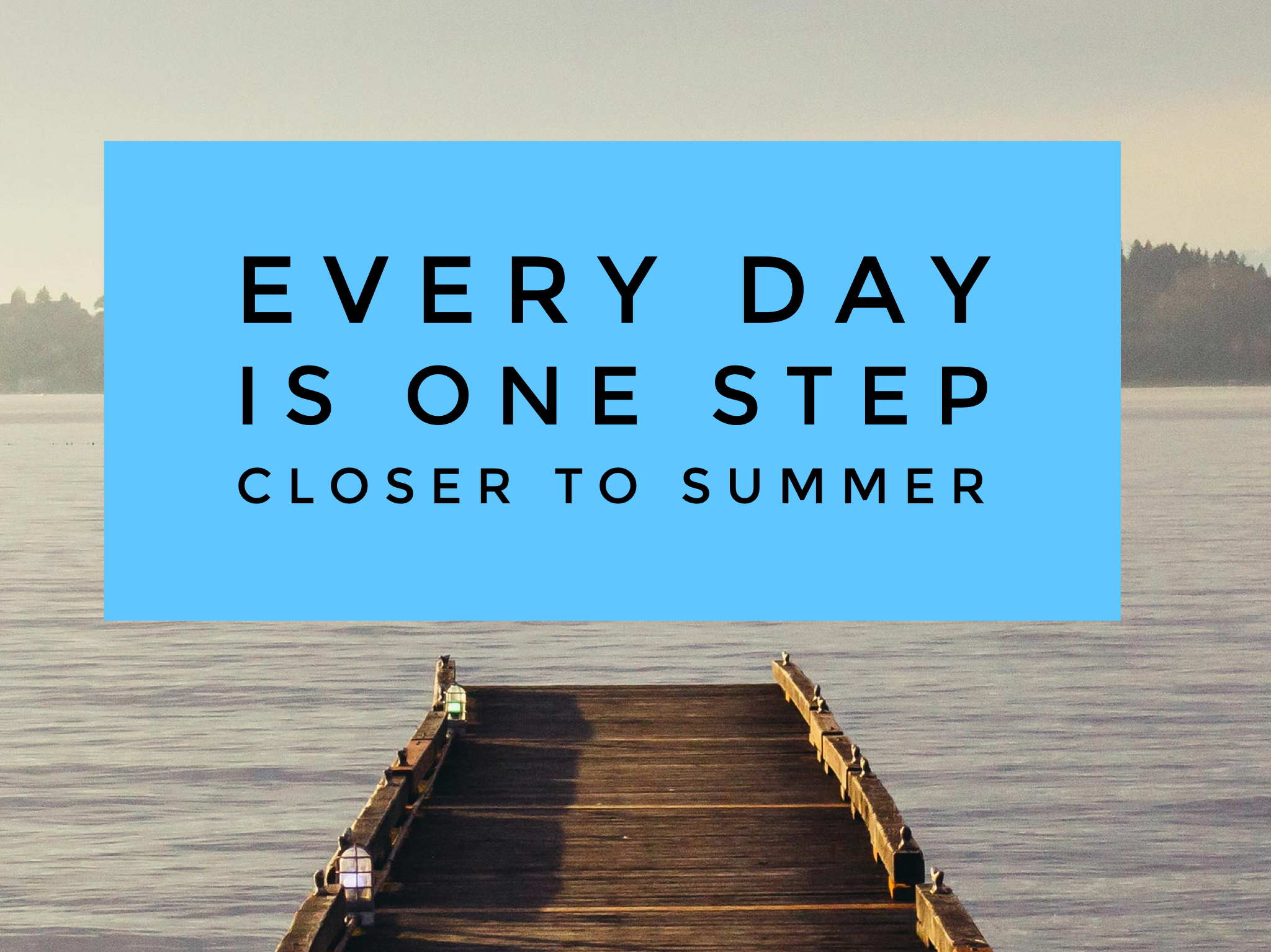 Here in NYC, the last day of school for public school students is not until June 28th. That is why it surprised me that my Facebook friends from around the country are beginning to express concerns about summer plans for their kids. I'll admit that I'm pretty casual about summer activities for kids because I work from home and my husband Reggie is a teacher. He takes the summers off from work so that he can spend more time with the family and watch our sons while I work.
This summer, all three of "my guys" will be gone for a week. They will be going to our church's camp. Reggie and Michael have both gone for several years but this is Sean's first year of camp. I don't know what I'm going to do with myself. (Yes, I do. If nothing else comes up, I'm going to visit my family in Virginia while they are away.) If you still need to make plans though, below are my picks for "5 Best Last Minute Summer Activities for Kids"…
1. Camp: If it's not too late, sign them up for day camp or sleepaway camp – even if for only one week to break up the monotony of summer.
2. Family Visits: The last time that my family visited Virginia, my father volunteered to let Reggie and I send the kids down south to stay with him and my stepmom for a week. I might just take him up on that offer one summer!
3. Summer jobs or internships: Our family is starting a t-shirt business to teach the kids about entrepreneurship, raise some funds for the Ronald McDonald House and such. Each of the kids already has a self-picked role. Sean is Chief Creative Officer so he will be learning design skills and working with our designer. Michael is Chief Marketing Officer so he will be learning various social media platforms. (Michael is especially excited about Instagram since he recently received his first cell phone as his 13-year-old birthday present.)
4. Classes: The school-year is pretty hectic schedule-wise, so the summer is the perfect time for kids to take classes that they are interested in. Martial arts, cooking, dance, and computer programming classes are some of the classes that my sons have taken in the past. Right now, both are taking swimming classes and they will have more time to practice swimming in the summer.
5. Nothing: My parents definitely didn't make elaborate plans for my summer activities yet I have a ton of fond summer memories. If your kids can handle it, leave their summer plans as open and fluid as possible. I tell my kids that they can have as much freedom as they can handle. If they start to fight with one another or play on electronics too much, then it's time for the parents to step in. (They usually do well up until a couple of weeks before school starts back up!)
Giveaway

One activity that both of my sons love to do during the sunny days of summer is read. That is why I'm excited to partner with Disney-Hyperion to support the second book in Rick Riordan's The Trials of Apollo series, THE DARK PROPHECY that was released in stores earlier this week (May 2nd). One lucky Mom in the City reader will win a "God of The Sun" themed giveaway prize (a copy of Rick Riordan's new book, The Dark Prophecy, along with a branded beach mat and Camp Half-Blood sunglasses). To enter to win, let me know your favorite summer activity for kids by Friday, May 26th at noon EST. You can answer in the "Comments" section below or by sending an email with "Sunny Days" in the Subject line to [email protected]. Good luck!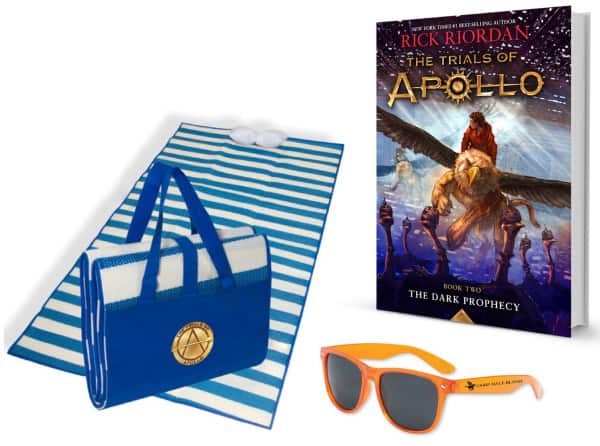 Since we just received our prize pack yesterday, the boys have not had a chance to read the book yet. Below is the information about THE DARK PROPHECY from the publisher:
Zeus has punished his son Apollo—god of the sun, music, archery, poetry, and more—by casting him down to earth in the form of a gawky, acne-covered sixteen-year-old mortal named Lester. The only way Apollo can reclaim his rightful place on Mount Olympus is by restoring several Oracles that have gone dark. What is affecting the Oracles, and how can Apollo/Lester do anything about them without his powers?

After experiencing a series of dangerous—and frankly, humiliating—trials at Camp Half-Blood, Lester must now leave the relative safety of the demigod training ground and embark on a hair-raising journey across North America. Somewhere in the American Midwest, he and his companions must find the most dangerous Oracle from ancient times: a haunted cave that may hold answers for Apollo in his quest to become a god again—if it doesn't kill him or drive him insane first. Standing in Apollo's way is the second member of the evil Triumvirate, a Roman emperor whose love of bloodshed and spectacle makes even Nero look tame. To survive the encounter, Apollo will need the help of son of Hephaestus Leo Valdez, the now-mortal sorceress Calypso, the bronze dragon Festus, and other unexpected allies—some familiar, some new—from the world of demigods. Come along for what promises to be a harrowing, hilarious, and haiku-filled ride….
You can learn more about THE DARK PROPHECY and read 21 pages of its first chapter by visiting ReadRiordan.com.