How did my beloved dining room table become a dumping ground?! This is the same table that I wouldn't let my family eat at for a couple of weeks (when we first bought it) out of fear that they would ruin it. This dump site kind of crept up on (clutter-phobe) me.
In any event, I woke up one day and this is what it looked like: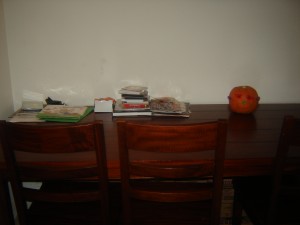 I identified the culprits:

–Michael: His school work stuff was getting dumped on the table (because it's right by our door). No more – take your things to your room kid!
–Reggie (my husband): He dumps his large mail (that doesn't fit into our mail holder that's hanging up beside the door) on the table. No more – put it in your room dear!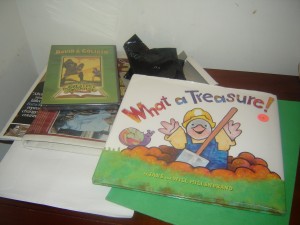 –Me: Practically every week I have several things that I'm going to give away when I see various people. I leave those things on the table, so I won't forget them on the way out of the door. No more. (I designated a gift bag where all of that stuff goes until I can give it away.)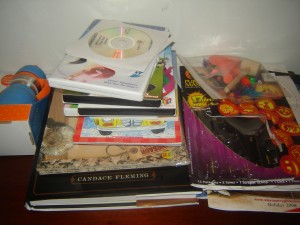 The last thing on the table – Michael's "Fright Light" pumpkin – gets to stay for a week or two more, since Michael is so proud of his little creation…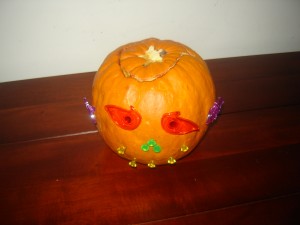 So here (minus the pumpkin) is what my table surface looked like in the past and will look like from now on (give or take a few carefully selected decorations!)…


(To see what other moms around the web are "tackling" today visit Tackle it Tuesday).