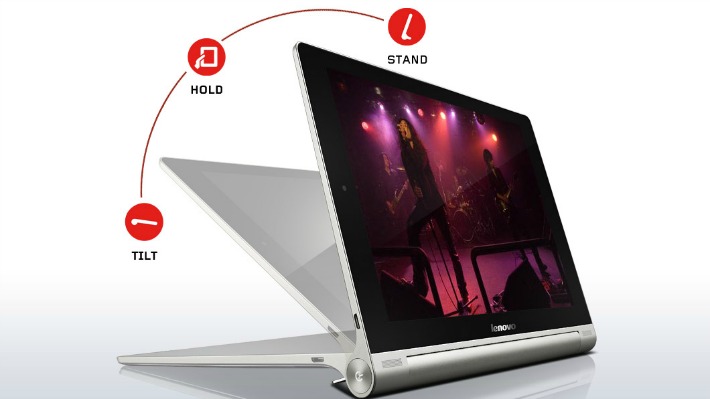 Credit: Lenovo
As I mentioned in 4 Reasons That I'm Excited to be a Lenovo Mom, I am thrilled to be participating in Lenovo's Lenovo Moms campaign. As a participant, I have received a couple of different Lenovo products to test out. I will write about the Lenovo Flex 20 – a MAJOR Christmas hit for my family – soon, but first I want to share about the Lenovo Yoga Tablet ($275). It has been our "go-to" tablet when we are on the go during the weekends. It has made traveling on the subway so much easier for me!
Is it weird that I love traveling by the subway? Although it can be smelly and crowded at times, I prefer subways to cars. My family doesn't share my opinion though. They would much rather ride in our car on the weekends. However, there are times when Reggie and I have different activities, so the kids are "forced" to ride the subway with me. That is where the tablet comes in…the tablet coupled with some headphones makes the rides more bearable for the boys. They rush to say, "Can I please use the tablet?" first. (The runner-up is stuck with using my phone to occupy him.)
Although I love them, subways can be loud and intimidating. It's good for the kids to have something to distract them while riding on the trains. For some odd reason, we tend to attract oddity when I ride the subway together with the boys – including random people swinging swords (?!) That's why I'm glad that playing games on the tablet helps to get their minds away from the people around them. For now, I'm the one who should be focusing on protecting them. They should just be carefree(ish) kids. Since the Lenovo tablet doesn't weigh a lot, I can just slip it into my purse when we get to our destination. (The boys can also watch shows, movies and their beloved YouTube on it if they have to wait around for me when I am busy.)
Easy to travel with and a relatively inexpensive price? That makes the Lenovo Yoga Tablet a WIN in my mom playbook!